Bermuda Aircraft Registry – Safety at its Best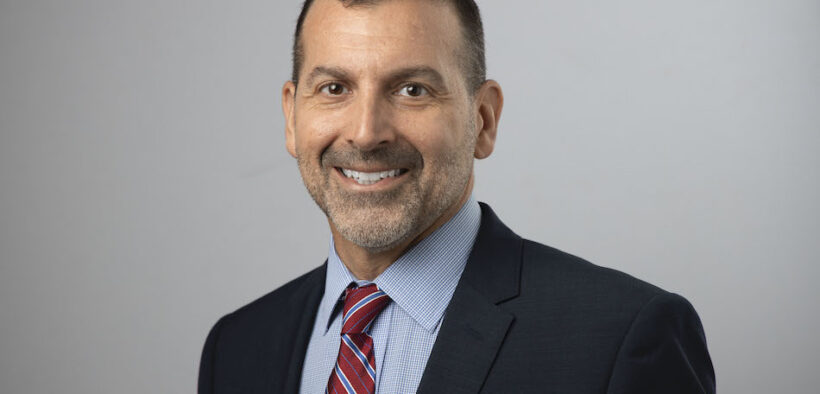 Bermuda is a UK Overseas Territory and has the largest offshore aircraft registry, which is also tenth in size overall compared to the 193 signatory States to the Convention on Civil Aviation. The Bermuda Civil Aviation Authority (BCAA) is responsible for the regulation and safety oversight of aviation in Bermuda, and all aircraft on the Bermuda Aircraft Registry.
Although regulated by the UK Department for Transport, Bermuda's safety oversight system is separate from that of the UK. The regulatory requirements are established as Overseas Territories Aviation Requirements (OTARs), which are in full compliance with the standards and recommended practices of the ICAO, a UN specialised agency established to manage the administration and governance of the Convention of International Civil Aviation.
Bermuda's registry is global and has Inspectors strategically located out of the two main offices in Bermuda and Farnborough (U.K) and two inspection offices in Moscow and Shanghai (in partnership with Bureau Veritas). Inspectors at these locations are joined by Designated (contracted) Inspectors in strategic locations around the world inclusive of North America, South America, Europe, Middle-East and Asia.
Proven Safety Standards
Over the years, Bermuda's Aircraft Registry earned a world-class reputation for being safe and well-regulated. In May of last year, the BCAA was awarded an outstanding overall score of 95.2% Effective Implementation (EI) during a safety oversight audit conducted by ICAO. This score solidified Bermuda's excellent global reputation for high safety standards.
ICAO conducts these audits under its Universal Safety Oversight Audit Programme (USOAP). USOAP audits focus on a State's capability in providing safety oversight by assessing whether the State has effectively and consistently implemented the critical elements of a safety oversight system.
"Over the years, Bermuda's Aircraft Registry earned a world-class reputation for being safe and well-regulated."
Bermuda's audit consisted of a detailed review of BCAA's safety oversight system, and the scope included; primary aviation legislation and specific operating regulations (LEG), civil aviation organisation (ORG), personnel licensing and training (PEL), aircraft operations (OPS) and airworthiness of aircraft (AIR). ICAO selected five areas related to operator safety oversight; Legislation, Organisation, Personnel Licensing, Operations and Airworthiness.
Moving Forward
As part of its safety oversight system, Bermuda produced a Safety Plan for 2020 – 2022. In the development of the BCAA Safety Plan, a detailed review was undertaken of the ICAO Global Aviation Safety Plan (GASP) 2020 – 2022. The plan provides strategic direction for Bermuda related to the management of aviation safety for the next two years and lists safety issues, sets aviation safety aims and objectives, and presents a series of tasks to address identified safety deficiencies and reduce safety risks.
The BCAA Safety Plan allows Bermuda to clearly communicate its strategy for improving safety at the national level to all stakeholders, including various government branches. It provides a transparent means to disclose how the BCAA, and their civil aviation stakeholders, work to identify hazards and manage operational safety risks. The Safety Plan emphasizes Bermuda's commitment to aviation safety and is also used as the means by which to provide information on safety objectives.
Profile –  'Global Visionary Activist'
Thomas Dunstan is a seasoned expert in aviation. He discovered his passion for aircraft and flying at a young age, going on to study and complete a Bachelor of Science in Aviation Management and Flight Operations.
With safety at the forefront of his agenda, Thomas initially worked his way up to Manager of Air Operations at the Bermuda Airport, where he contributed to the airport's certification process and became instrumental in the development of Quality Assurance and Safety Management Systems.
In 2006, Thomas joined the Bermuda Department of Civil Aviation (now the BCAA), which at the time was a department of the Bermuda Government. When Thomas arrived, there were around 240 aircraft on the register and 16 members of staff. Despite the challenges that Thomas faced, such as hiring freezes and budget cuts, he got to work right away with beginning to grow the registry.
"One of the reasons people like the Bermuda Aircraft Registry is because we are large enough to be global and we are small enough to be personable and able to work with our clients."
During his tenure as Director General, Thomas has led the organisation through a large expansion of up to 900 aircraft on the register and 36 full-time staff. BCAA has been particularly successful with aircraft operating through 83bis agreements, and Thomas implemented an organisation-wide Safety Oversight Management System focusing on risk and performance-based regulatory oversight.
In 2016, Thomas played a lead role in the transition from a Government department to an Authority. This transition was a significant milestone in Bermuda's civil aviation history.
In the first six months of the organisational change, Thomas created a new business plan, focusing on staff hiring and processes, building brand awareness and planning for market growth. BCAA increased its visibility at global industry events and launched a marketing campaign to highlight their personal approach and customer-centric business model, using the tagline 'Putting you at the centre of everything we do'.
Becoming an Authority provided more financial autonomy while allowing BCAA to be more customer focused. To help meet customer needs, Thomas saw the potential to expand his team and also expand global presence by opening two new offices in Farnborough (UK) and Shanghai (China).
Business development is important to the BCAA and the revenue produced from the Registry is extremely important to Bermuda. Under Thomas' direction, the Bermuda Aircraft Registry has become significantly more competitive over the last 6-8 years. More recently, Thomas turned his attention to the growing market in Asia, and after setting up an office in Shanghai has recently launched a Chinese website www.registerwithbermuda.com.
Thomas is known to acknowledge that a lot of his success has come down to having the right staff. As part of ongoing recruitment and development of staff, Thomas implemented succession planning, which has seen members of staff training and seconded to different organisations all over the world.
Q&A with Thomas Dunstan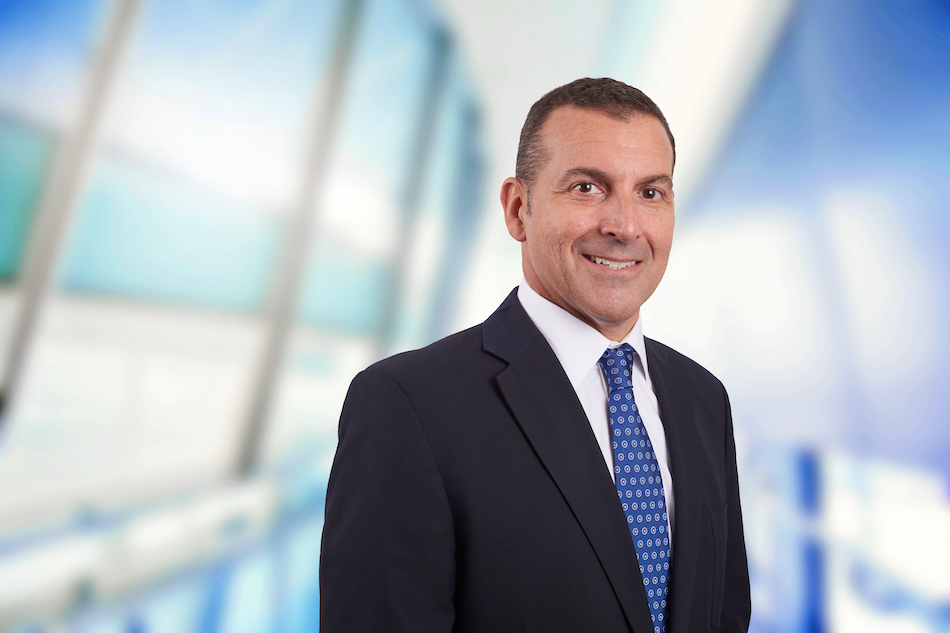 CEO Insight:  Is there a place for collaboration between jurisdictions operating in the air registries sector?
Thomas Dunstan – There is something to be said about the industry as a whole, and notably with the current climate, there is a harmonisation between all areas of the industry as everyone is trying to survive the current 'turbulent' environment. Across aviation, there has been more opportunity for collaboration and certainly, when it comes to measures that have been put in place for COVID-19, there has been a global effort to ensure that operators, regulators and everyone involved with the transportation of people are making the best possible decisions for the safety of those people. One recent example is how stakeholders had to work together to make sure that Crew (Pilots and other staff) are treated with regards to quarantines that are put in place.
Specifically relating to aircraft registries, the place for collaboration is in relationships between States. From a safety perspective, there is an awful lot of collaboration that takes place, as we learn from each other, work together to make sure that the aircraft that are coming and going are safe for travel and for the general public. Organisations such as International Civil Aviation Organisation (ICAO) are instrumental in ensuring that States are following safety-related Standards and Recommended Practices (SARPs).
CEO Insight: What is the secret to the Bermuda Aircraft Registry's success? What extent could that be replicated elsewhere across the industry?
TD:  the first thing that comes to mind is the importance of hiring the right people. Personally, I don't look for people who are just qualified, I look for the person who also best fit the role, has the experience and the knowledge required and who is customer focused.
One of the reasons people like the Bermuda Aircraft Registry is because we are large enough to be global and we are small enough to be personable and able to work with our clients. Our staff are strategically spread worldwide, which helps clients stay in contact easily and also helps to keep their costs down.
The Bermuda Civil Aviation Authority is resilient and adaptable. We are in a constantly changing market and we are responsive to that. We work with our clients to make the process of registering an aircraft work for them in a solution-led manner.
Our model is different to many of the other aircraft registries because first and foremost the Bermuda Civil Aviation Authority is a regulator, which means that our registry has the backing of and the direct link to all of the regulatory requirements that are involved in registering an aircraft. This is quite a unique model for an offshore registry.
CEO Insight: What importance do you attach to new technologies such as urban air mobility, unmanned aircraft systems, sustainable aviation fuel etc. going forward?
TD:  As I mentioned, our industry is ever changing and with new technologies that are introduced such as urban air mobility and unmanned aircraft systems our job as a regulator is to make sure that they are introduced with safety as a priority – for people who are in them and also the people on the ground. Our involvement in the role out of these aircraft is important.
Technological advances that continue to improve in the reduction of our carbon footprint are extremely important in my view. As an industry, we need to keep pushing to find new ways to become more environmentally friendly.
CEO Insight: What do you consider marks out your stewardship of the Bermuda Aircraft Registry?
TD:  During my time at BCAA we have transitioned from a Government department to a semi-autonomous Authority, which was a huge undertaking and took a lot of managing, leading and planning. Since I joined in 2006, we have seen tremendous growth and maintained the largest offshore registry in the world, which is something that I am proud of.
For more information : https://www.bcaa.bm/