High Flying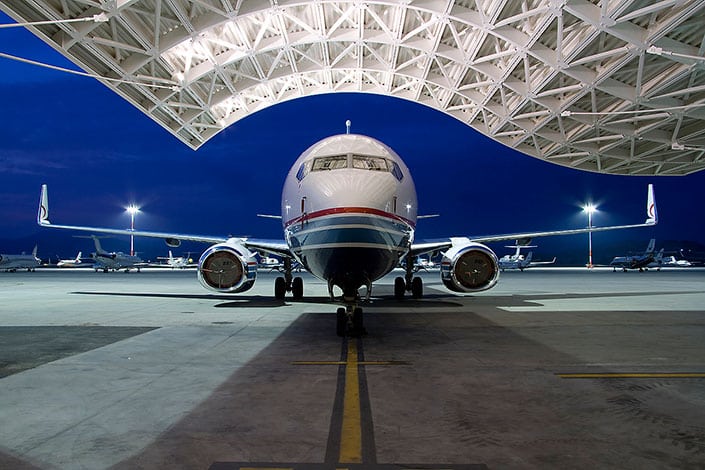 CEO Insight catches up with Silvio Pippobello, President of Eccelsa Aviation, to discuss customer experience excellence at Sardinia's leading fixed-base operator.
CEO Insight: Tell us about the history of Eccelsa Aviation, your place in the market and the services you offer?
Silvio Pippobello: Eccelsa Aviation was formally established in 2003, but the company has existed since 1989 as a unit of Geasar SPA, which is Olbia Airport's management company. Its aim is to deliver excellence in the private aviation service industry. To begin with, we visited the best companies in Europe and the US, deeply analysed all their practices and studied how we could implement a winning format in Italy, keeping in mind the (vast) complications generated by the bureaucracy here. Over the years and mainly after opening the new terminal in summer 2009, we have managed to become a fixed-base operator (FBO) that is recognised as having among the best practices at the European level. The work we have done over the years has been enormous and full of challenges of all sorts, but today we can say that all our determined efforts were certainly worthwhile.
CEO Insight: Customer experience and customer service standards are deemed critical in aviation and essential for the improvement for FBOs. What are your views on this and how do they fit into the Eccelsa strategy?
Silvio Pippobello: These are focal points in all we do. Staff knowledge, technical preparation and the latest technologies are essential to begin with for any company on the market. The real difference vis-à-vis competitors is the customer experience and the quality of services offered to them. We strongly believe that what really makes the difference is the passion in what we do, together with a strong customer-oriented attitude and approach. We count on a well-selected team that is superbly trained and has the proper equipment. The added value essential for success derives from the level of passion that each team member puts in every detail during any given day of work.
CEO Insight: We have seen a slowdown in global aircraft sales in recent years that has led to an increased focus on maintenance. What trends have you identified at Eccelsa and how are you evolving to remain competitive?
Silvio Pippobello: We experienced very good traffic trends between 2002 and 2009. We then saw a slight slowdown in terms of overall movement, but this was somewhat offset by the significant increase in larger planes (airliners etc.) in the private aviation sector. From 2015, the trends have been positive again from all perspectives. Through the ups and downs, Eccelsa has managed to maintain good market share by working intensively to improve the quality of its services without increasing the cost to customers. Our tariffs were kept exactly the same from 2013 to 2015.
CEO Insight: Sardinia is regarded as a unique and beautiful destination steeped in history and heritage and today attracts a larger mix of tourists, including high net worth visitors. How is Eccelsa positioned to handle different travel itineraries and make life easier for customers?
Silvio Pippobello: High net worth individuals have been visiting Sardinia since the days of yore. Obviously, the customer base of the private aviation industry is basically totally composed of them. This has certainly been a great advantage for our business but at the same time has challenges, as this clientele is extremely demanding. An important strategic decision, made to better meet our customers' desires, was to establish within the group domain the in-flight catering company Cortesa, which prepares the best Italian and
International fine food.
This initiative has allowed us to rigorously control the quality chain, evolve the business in line with customers' needs and meet, as much as possible, their expectations. From Eccelsa Aviation's beginnings, we have worked intensively to teach our entire team the culture of service. This is seen in a significant number of details on a daily basis and is essential to appropriately handle the different types of clientele within the high net worth universe. Our customers know that when they land in Olbia, they have basically arrived at home.
For more information: www.eccelsa.com