Henley Africa Becomes First Business School To Receive AABS Accreditation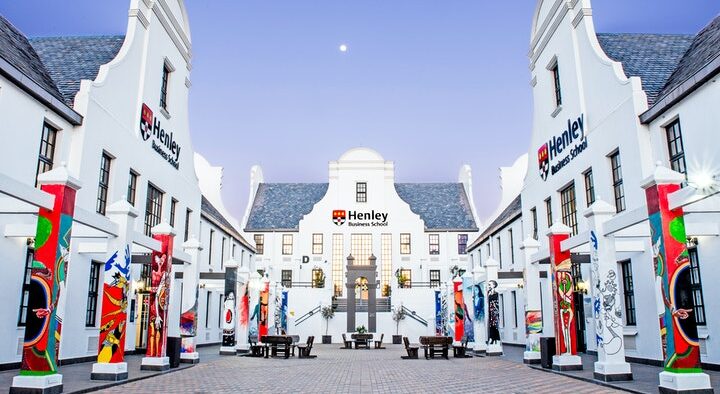 Henley Business School Africa has become the first business school to be accredited by the Association of African Business Schools (AABS) making Henley Africa the first business school on the continent to be quadruple accredited.
This marks the second institutional accreditation that Henley has achieved in 2021 following the news in April that Henley Business School UK was re-accredited by the Association to Advance Collegiate Schools of Business (AACSB) for the next five years – the highest level of such recognition. This means that we maintained the place we have held since 2001 as one of the world's leading business schools in holding all the major global business education accreditations, the others being AMBA and EQUIS which were both renewed in 2019.
Each of the accreditation bodies exists to raise the standards of business education; the accreditation process is rigorous and takes into account all aspects of the Henley experience, including teaching and learning, curricula, faculty and research, as well as Henley's overall strategy and mission.
Valid for five years, the Association of African Business Schools accreditation is based on the strict parameters of the AACSB and EFMD models and recognises Henley Africa's work to decolonise education, making it accessible, relevant and vital, within the context of building back better after the impact of COVID-19.
Jon Foster-Pedley, Dean and Director of Henley Africa, said:
"This assessment really demonstrates what our faculty and staff achieved. They can rightfully be enormously proud of this. African education as a whole is finding its voice, standards and stature in its own right, and this means that we can confidently collaborate to build better business education across Africa."
Henley Africa has been at the forefront of innovation during the pandemic, from its successful pivot to virtual learning in March 2020, to creating a range of short courses for everything from entrepreneurs to virtual medicine and aspirant farm managers. It has also pioneered the use of virtual reality in its immersive learning component as part of its unique post-graduate diploma programme for Africa.
The Business School introduced its MBA to the South African market in 1992, and Henley Africa was launched as a fully integrated school of Henley in South Africa in 2002. It now offers undergraduate programmes and various short courses alongside its International MBA and Postgraduate Diploma in Management Practice.