Illuminate your future with ISEG, Lisbon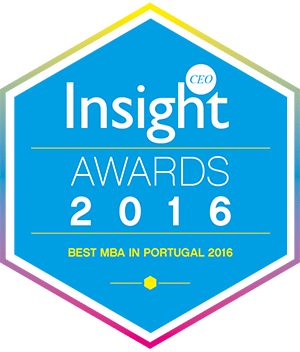 Well situated in downtown Lisbon, facing the Tagus river and close to the Portuguese parliament, ISEG is one of Portugal's leading schools of economics and management. It aims to create and share knowledge and culture in the fields of economics, finance and business, using a plurality approach that guarantees freedom in intellectual and scientific expression and respect for ethical principles and social responsibility. In carrying out its mission, ISEG contributes to extending the boundaries of scientific knowledge in the fields of economics, finance and business and in teaching, research, community service and the scientific and cultural international exchange of students, academic staff and researchers, thus furthering the socio-economic development of Portugal and its international credibility
1.ISEG has a long history, can you tell us a bit about the School's origins?
The origins of the Instituto Superior de Economia e Gestão – ISEG date back to the Commercial School (Aula do Comércio), which was founded in 1759, became part of the Lisbon Lyceum in 1834 and was integrated with the Industrial and Commercial Institute of Lisbon in 1869. In 1884, the Higher Education School of Commerce was created, and in 1911 this institute expanded to form the Technical Higher Education Institute (Instituto Superior Técnico) and the Higher Education Institute of Commerce (Instituto Superior de Comércio – ISC), with the latter functioning effectively as of 1913. In 1930, the Higher Education Institute of Commerce amalgamated with the other advanced education schools specializing in veterinary medicine, agronomy and technical subjects to form the Technical University of Lisbon (Universidade Técnica de Lisboa) and were joined by the schools of social and political sciences, human mobility and architecture at a later date. Since becoming a university, apart from its core teaching activities, the School of Economics and Management has developed the areas of graduate teaching and scientific research, in addition to providing other services for society as a whole. Since 2013, when it was integrated with Universidade de Lisboa, ISEG now offers seven undergraduate degrees, over 20 Masters programmes, eight PhD programmes and an MBA, as well as a 30 postgraduate courses.
---
2.Where is the School? And what are the qualifications for entry?
ISEG is located in an upmarket neighbourhood of Lisbon, comprising the Lapa, Santos and Madragoa parishes, next to the Portuguese parliament, with the river Tagus in the background. Lisbon is known as the white city thanks to its unique luminosity. The light, environment and climate are ideal for leisure and walking around the city. Lisbon's beauty extends far beyond its monuments and is to be lived in the streets, where one's senses come alive. The qualifications for entry depend on which degree the student is applying for. All the requirements for applications are available on ISEG´s website.
3.Many top Portuguese dignitaries and top managers studied at ISEG. What makes ISEG's MBA programme stand out from the crowd?
Over the last 30 years, more than 700 professionals have graduated with a Masters of Business Administration from ISEG, most of whom occupy positions of prominence in the fields of economics, business and politics nationally. The success of ISEG's MBA reflects a study programme that provides the essential tools and competences required for a successful career in business management. Among others factors, the theoretical approach of ISEG's MBA contributes towards equipping professionals with the necessary mix of knowledge that is required in today's markets, together with personal development training in soft-skills, which is taught throughout the course, examples being: leadership, entrepreneurship, change management and business simulation. The ISEG MBA programme also includes a one-week immersion course in Silicon Valley, with the objective of developing entrepreneurship. This is a once in a lifetime experience!
4.What particular skills should a graduate of the MBA course expect to be able to bring to the workplace on graduation?
The ISEG MBA programme combines a generalist 360º management teaching, which is always up-to-date, using innovative training contents for students` personal improvement and enrichment. It counts on the integration of so-called soft-skill content such as negotiation techniques, leadership and change management, among others, which have all been developed for a new generation of managers. Where these innovative aspects are most striking and appealing is during the theatrical training, where MBA students are taught by actors from a professional theatre company. Another important pillar of the programme is the training and development of innovation and entrepreneurship skills and also change management skills. As mentioned above, the ISEG MBA has a distinctive track record, which is based on the assumption that managers working in Portugal need to develop their innovation and entrepreneurship skills in order to lead their organizations through the current changing times.
5.What range of courses are on offer? What international connections does the School have?
ISEG presently offers seven undergraduate degrees, over 20 Masters and eight PhD programmes, two of which are in joint collaboration with foreign universities, as well as an MBA and 30 postgraduate courses.
ISEG's international accreditations and international memberships have led to the all-important international recognition of our university. ISEG global impact is achieved through the organization and hosting of conferences, vital topics seminars, fairs and other international events, and also through the establishment of special relations with top-level universities in Europe, the US, Brazil, Africa and Asia.
ISEG has various international collaboration agreements to enhance its investment in science, technology and higher education, which have an impact on the economy by addressing key societal issues through the provision of quality education and research in the emerging field of engineering systems.
ISEG holds the following international accreditations:

AMBA – Association of MBAs

RICS – Royal Institution of Chartered Surveyors

PMI – Project Management Institute
José Manuel Veríssimo
Professor of Marketing & Strategy
Marketing & External Relations Advisor to the Dean's Office
ISEG – Lisbon School of Economics & Management
Universidade de Lisboa
(+351) 213 922 754 (+351) 917 057 026