Mastering Leadership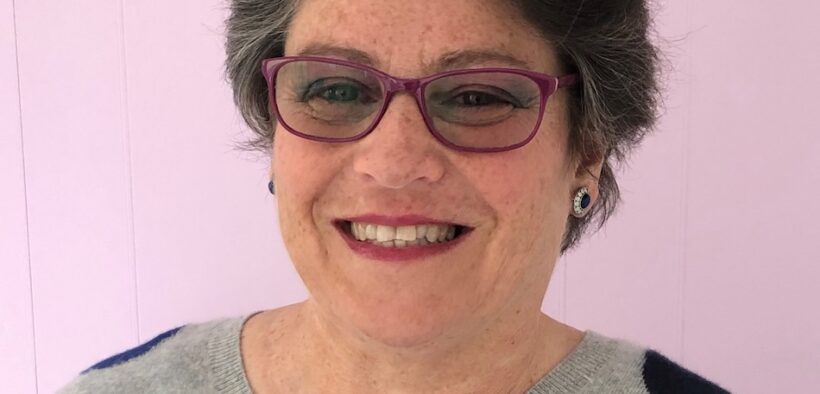 Suzanne Pollack is the Programme Director for the Leadership Programme at Henley Business School and is also involved in other Henley programmes and coaching assignments. Her expertise lies in helping senior executives and top teams to reach their full potential through coaching and learning programmes and interventions. CEO Insight talks to Suzanne about the Leadership Programme at Henley, the new online option and the key attributes for successful leadership.
CEO Insight: The unprecedented Covid-19 pandemic has tested leaders, especially around how they lead their workers. As the crisis passes the 12-month mark and continues to affect the global economy, companies must review their approach, and leaders need to adjust their skillset accordingly. What changes do you see on the horizon and how can organisations prepare for these amendments?
I believe that the global business horizon will continue to be unpredictable, with twists and turns that can be anticipated, but only up to a point. New choices requiring pro-active leadership are starting to materialise, for example, between full-return, partial-return or no-return to pre-pandemic organisational ways of working? These types of choices are tough and require us to be at our best as leaders- energised and committed, whilst listening discerningly to our staff, customers and other stakeholders. Being able to navigate ourselves and others through ambiguity and unchosen limitations with skill will set successful organisations apart from those that are less well led. The Pandemic has undeniably had impacts that none of us would see as anything other than wholly negative, but it has also offered us the opportunity to become stronger by focussing on the need to build adaptable organisations with adaptable people. Both Charles Darwin and Albert Einstein observed that the key to survival is adaptability- this is evermore true as we progress through  the 21st Century.
CEO Insight: The aim of the Leadership Programme at Henley is to help leaders to become 'your best possible leadership self'. Can you elaborate more on this and how the Programme facilitates this transformation?
Being your best leadership self means mastering and harnessing your distinctive strengths to lead in a way that delivers excellent results for all, as effortlessly as possible. Well executed leadership requires a great deal of energy to be consistent and effective- trying to lead in a style that does not support you will lead to inconsistency, mistakes and fatigue. Worse still, under pressure we all revert to type. If that is not the best of us, this is not a good thing! For many leaders, this is a different way of thinking about their leadership and goes against the grain of years' worth of feedback aimed at improving weaknesses rather than building on strengths. The Programme provides leaders with a safe space to re-frame their approach to developing their leadership potential– to put on a pair of new leadership shoes, if you will. Vitally, we then encourage experimentation in these new shoes so that they will feel comfortable back at work and give us a renewed confidence, purpose and energy. Carl Jung, the Swiss psychologist and inspiration for one of the sources of feedback/leadership lens' used on the Programme once observed-"We all live in shoes that are too small for us. Living with a constricted view of our journey ….. we unwittingly become the enemies of our own growth …" ?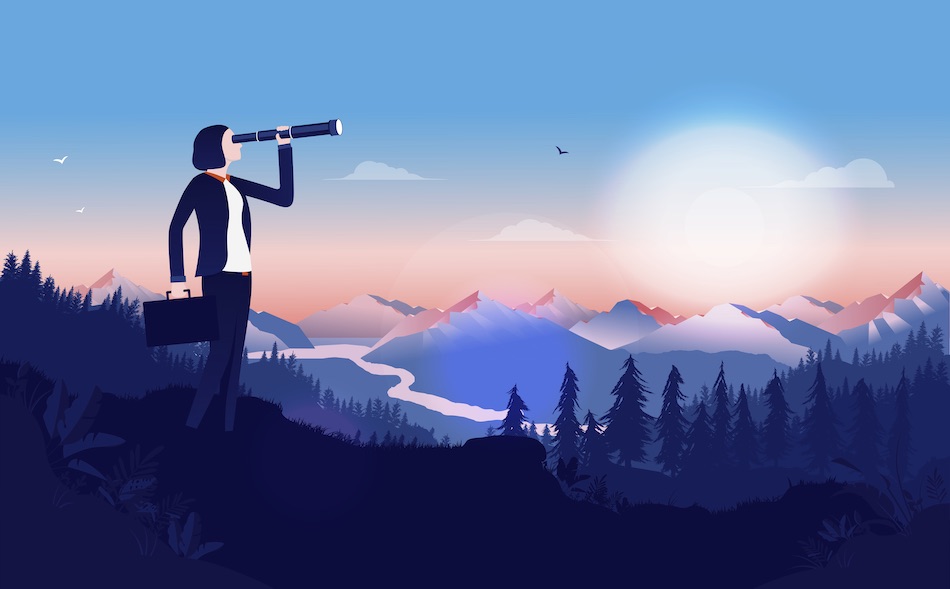 CEO Insight: Alongside one to one coaching, the Leadership Programme offers psychometric tools. Can you tell CEO Insight readers more about the importance of these tests and what knowledge applicants will gain from participating in them?
People follow leaders they trust. Trust diminishes if leaders are:  inauthentic (i.e. knowingly or unknowingly not self-aware and hence acting differently to others' expectations); unaware/uninterested in their impact, unreliable or overtly self-interested. The information generated by leaders and their colleagues prior to the Programme enables participants to expand their awareness of themselves and their impact on others. Followers are not mind readers!: Followers, like most of us, reach judgements based on their leaders' behaviour and not their leaders' intentions. By contrast, many of us have a tendency to judge ourselves on our intentions. It's worth pausing and thinking about this for a moment. When did you last do this and what was the result? For example, intending to be on time for a meeting but being late. Depending on the quality of our relationships with the others in the meeting, responses might range from: we must have been a good reason for being late to we show no respect to other people….  Giving leaders different ways of thinking about how they are being received versus how they want to be received/think they are being received is a gift that opens up even more effective patterns of behaviour. For example, the intention to be assertive might inadvertently come across as aggressive, or the intention to give choice might be received as indecisive.  Small shifts in the way we think can create big shifts in our behaviour. This in turn creates positive effects in our relationships with ourselves and others. The pre-Programme questionnaires and 360 feedback provide the data that creates the informed impetus to be an even better leader.
CEO Insight: The Leadership Programme is available online for the first time this year. What are the advantages of this virtual approach? What strategies do you have in mind to ensure it remains an immersive and beneficial programme, and not heavily reliant on Zoom and PowerPoints?
We are looking forward to the live-online Programme running. We are challenging ourselves to achieve the same success with the live-online Programme in an equally varied and enjoyable way as the face- to- face Programme. Our aim for both Programmes is that they are supportive, challenging, fun and surprising learning spaces that give excellent access to each other, including us in our roles as tutors, coaches and human beings. The means there will be even more group working, even more thinking/personal action time and even less "class-room" style delivery. Specific live online advantages are that no time or energy is used for travel, we can embody how to lead virtually/remotely and we can involve other members of participants' households if they are able/wish to participate in some of the social aspects of the Programme and/or to act as invaluable and knowledgeable sounding boards. So, in the live online Programme, we are embracing that leaders will be at home and bringing that into the design. This is not a big step for the Leadership Programme as it has always been a holist learning experience, where lifestyle issues are routinely addressed in coaching and specific lifestyle sessions. We have often had thanks passed on to us from grateful partners/family members /friends for changes leading to happier/healthier/easier to live with post Module 1 participants. Perhaps this feedback can be delivered "in person" for the live online Programme- we hope so!
CEO Insight: The Programme consists of two modules. Can you elaborate on what is involved in both?
Module 1 is 5 days long. It is about the core of what has been mentioned about-leaders understanding: their strengths, how people experience them, what leadership means in their context and them building the confidence, the energy and the renewed skills to lead with courage and purpose in the style that is best suited to them. It is about appreciating and recognising difference, so that team working becomes even more effortless and effective. Module 2 is 1.5 days and is about following up on the actions that have been taken between the 8 weeks or so since Modules 1. It is about exploring how much has been achieved, what has helped or hindered progress in the leaders' context, building on the best leadership self process and learning from each other. It reconnects leaders to the importance of learning and in so doing re-energises and motivates them.
CEO Insight: The role of leaders throughout an organisation is critical to the success of organisational development interventions, and leaders may need to work with their teams to upskill or reskill, and find new ways to collaborate. How can the Henley Leadership Programme help leaders to do this with confidence?
Absolutely, great leaders develop others. Memorably brought home to me once by a CEO who said "View your new department's resources as a pot of money. I expect that pot of money to be worth more when you hand it on to your successor. And just to be clear, the people in that pot are the most valuable of those assets!" Formal and informal coaching is a thread throughout the Programme culminating in peer to peer coaching and peer to peer feedback. Our belief is that a coaching approach to leadership is critical- knowing when and how to coach and feeling confident that this will deliver even better outcomes, more enjoyably for you, your team, your organisation and society more generally.
CEO Insight: The Leadership Programme at Henley has witnessed proven significant impact on participants. What are the learning outcomes and what changes, or impact, can participants expect to see?
Participants often mention they feel they have more time and that life is more enjoyable. This can be as a result of: delegating more, being themselves more, looking after themselves better, better prioritising, having let go of negative experiences/emotions that were holding them back, feeling more confident, playing to their strengths, understanding how to work better under pressure, better decision making, better delegating, listening more effectively to themselves and others. The list goes on…. Time and again, we hear truly humbling accounts of seemingly simple changes in behaviour both at work and at home that create huge and unexpected wins. When we listen to each others' accounts, we know how remarkable these changes are, because we know each other well, and we know how we each showed up on Day 1 of Module 1.
CEO Insight: It is more important than ever for businesses to improve their people, and, as a result, their organisational performance. What kind of methods and expertise does the Leadership Programme offer to achieve this?
We offer a range of tried and tested leadership tools and techniques, combined with the latest developments in neuroscience and other behavioural specialisms to enable leaders to deliver organisational success. The strengths based approach that we model on the Programme is aligned with research showing that organisations that embed a focus on strengths achieve significant improvements in personal and organisational performance
CEO Insight: Going forward, after a year of such drastic change, both personally and professionally, what do you think are the most important attributes to become a successful leader in a post covid world?
As a leader in a post covid world, I wonder if the same things that have always been important to leadership still apply? A sense of purpose, the courage to follow that purpose and the ability to engage others in that purpose. To that end, being able to build strong relationships with others, to act in the best interests of all with good humour, humility and grace. To square up to tough decisions, to learn from your mistakes and encourage others to do the same. To think about the big picture whilst caring about the details and those in all walks of life who may be touched by your actions (hopefully for the better). To be that "dealer in hope" that Napoleon Bonaparte referred to.
CEO Insight: Henley Business School is a well-renowned educational establishment. What are the main differences between the Leadership Programme offered at Henley and the various other options on the market?
At Henley, we are passionate about theory into action. In this instance, we are passionate that the leaders who attend the Leadership Programme leave fully empowered to be the best possible leaders they can be. In this pursuit, we leave no stone unturned and cast our nets deep and wide to achieve this objective with kindness, caring, humility, toughness and empathy. It is perhaps the amount that the tutor team give of themselves, the experience that we have of leadership and leadership development that sets us apart from other options.
For more info: www.henley.ac.uk/study/executive-education/the-leadership-programme
Click here to view Henley's featured supplement