Move Over, Fitness – It's Survival Of The Most Agile From Now On…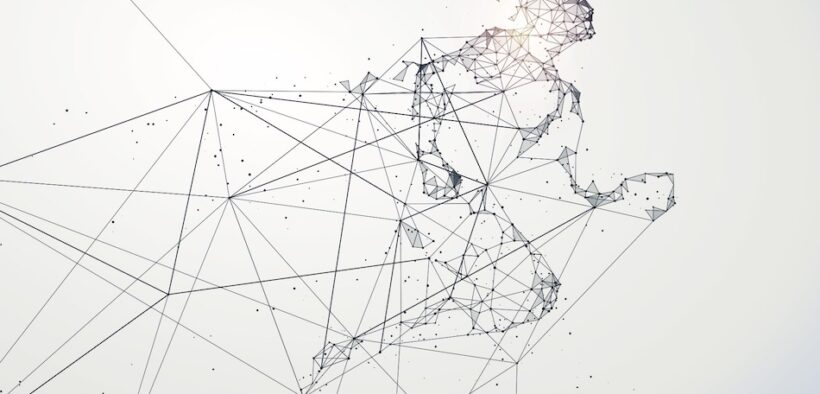 For many years, learning and development has recognised that in order to operate in a 'VUCA' world – that is, volatile, uncertain, complex and ambiguous – certain leadership attributes are necessary.
But the Covid pandemic has created a paradigm shift that few ever predicted or expected, and consequently, the rules have changed, perhaps irreversibly. And from what we've observed, a failure to adapt to the new rules of engagement could signal extinction for companies and organisations in every business sector.
What have we learned?
According to Suzanne Pollack, the Programme Director of Henley Business School's Leadership Programme, there have been two fundamental changes in organisational behaviour during the past year, and they both have a profound effect on how they might succeed – or not – in the future.
'The most obvious change was that so many organisations discovered that when the pressure to change is inevitable, it is amazing what we can do. The inevitability of the need to change sweeps aside the usual barriers to change.
'However, I think we are now learning that if we want to build on this impressive adaptability in the face of inevitable change, we need to develop our organisation's capacity to remain agile. This means we are learning to develop our own and others' tolerance for ambiguity', and we can already see that decision-making where more choice is available is exercising talent within organisations .
'The second, and probably more profound change, was in the realisation that however much uncertainty they thought there was previously, absolutely nothing can be taken for granted now.'
And this change is likely to have a monumental impact on strategic planning.
"With the inevitable surge in blended working – that is, a mixture of office- or site-based and home-based working – comes the need for a different way of communicating."
We need to change our mindset
The recognition that uncertainty has been raised to a new level has consequences for forward thinking and poses the question: if we can't predict what the arena in which we will be operating will look like in years to come, how can we forecast anything, and how can we best prepare our organisational structure, and especially our people, to deal with the way it pans out? As has often been said, we don't know what we don't know.
The logical and inevitable conclusion to this is that we have to actually plan for uncertainty – in other words, teach our people to be way more flexible in the way they think and act, and to follow a path that says: whatever happens in the world, we will operate within a framework that reflects a certain set of personal and brand values.
Leaders have to move away from task-orientation
and towards relationship-orientation
'In order to change this collective approach towards future thinking, business leaders need to step back and focus far more on their relationships, as opposed to tasks and outcomes.
'This role has to encompass individual and team development to encourage the entire team to put a greater emphasis on creative problem solving, and a more inclusive and collaborative way of working. The issues around conflict resolution, for example, are made all the more complex by remote working, so we need new coping strategies to deal with  it.
'I like to use a simple hook to summarise this: Remember – Reflection – Relationship and this encapsulates the process of learning from previous tasks, reflecting on what went well and what could be improved, and how the team could utilise our collective skills and experience more effectively.'
Dealing with the Aftermath of The Covid Effect
Aside from the obvious tragedy and trauma experienced by so many people during the pandemic, business leaders are now faced with a range of practical dilemmas, not least those relating to strategic direction and workforce engagement.
With the inevitable surge in blended working – that is, a mixture of office- or site-based and home-based working – comes the need for a different way of communicating. Now we need to embrace the online experience and blaze a trail for a new kind of dialogue.
Through all this, our emotional intelligence may be pushed beyond anything we've previously experienced. We need to acknowledge that each individual member of the team may be facing issues of which we are unaware, even whilst encouraging and helping them to be their best.
Coaching will play an increasingly important role in this new dynamic, and controlling and channelling your emotions; it's okay to get angry from time to time, so long as it's directed at the right people for the right reasons in the right way!
So What Tools and Skills Do You Need to Shape the Future?
Our insights into the way organisations operate suggest that there are a number of key areas in which leaders need to develop their capabilities:
Building trust throughout the team, and across the whole spectrum of stakeholders
Alignment of values, internally and externally
Delegation to optimise inclusivity and opportunities to shine
Tolerance to the uncertainties.
The timeframes for us to change are being squeezed, and the more enlightened, innovative organisations are already seeing the benefits of a fresh, new approach.
We need to prioritise the decisions we need to take in the short-term, and recognise that there are decisions that can be made later, when the landscape might be clearer.
Turning Things on Their Head
Another approach to strategic thinking that Suzanne suggests is Inversion Theory; that is, considering all the possible outcomes you want to avoid.
'By considering the things you definitely don't want to happen, and taking steps to eradicate those possibilities, you can ensure that much of the risk is taken out of the future, even if the uncertainty remains.
'The coming months and years are going to be challenging, fascinating and full of opportunity for those who are most able – and willing – to adapt. For those who can't – or won't – times are likely to be even tougher.'
Suzanne Pollack is Programme Director for The Leadership Programme at Henley Business School and is also involved in other Henley programmes and coaching assignments. Her expertise lies in helping senior executives and top teams to reach their full potential through coaching and learning programmes and interventions.
Suzanne places a strong emphasis on achieving the highest level of personal performance to deliver excellent business and personal results. Her pragmatic approach draws on a blend of NLP, best business practice, her own senior leadership experience and proven psychological techniques, to enable executives to move forward.
Her track record covers all parts of the globe and a wide variety of clients, ranging from small companies and NGOs to multinationals such as Shell and IBM. Suzanne has also worked with professional service firms and government departments.
To find out more about The Leadership Programme at Henley Business School, visit https://www.henley.ac.uk/study/executive-education/the-leadership-programme
Click here to view Henley's featured supplement