Visionaries. We Won't Be Surprised To See You In Lisbon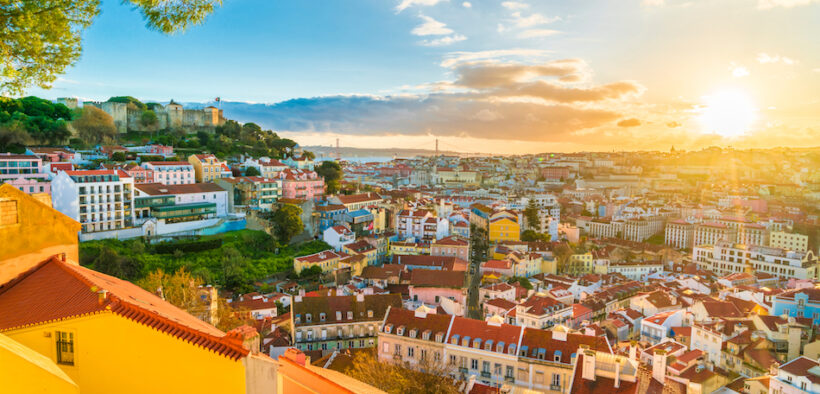 ISEG MBA is a unique learning experience for future leaders. The 38th edition starts in September 2021 and lasts for eighteen months.
This is the MBA of Universidade de Lisboa, the best Portuguese University according to all international rankings.
ISEG MBA has expanded the traditional core of the MBA, making sure the leaders of a complex and unpredictable future have the necessary tools to master multiple domains and are equipped with a new set of skills, to make a difference and have an impact in the world. Therefore, ISGE MBA has designed five strategic streams, which will provide students with the opportunity to explore and expand their level of knowledge in major areas, will enable them to identify strategic opportunities, expand their network, and master their analytical, creative, and decision-making skills. These five strategic streams are:
Global Futures – Through the partnerships with the World Economic Forum (WEF) and the Copenhagen Institute for Future Studies (CIFS), this stream invites students to explore and act on the most important driving forces that are currently affecting and shaping economies, industries, and organizations worldwide. WEF's 'Strategic Intelligence' platform and several resources from CIFS will help students understand the global forces at play and make more informed decisions, through scenario planning, megatrend analysis, risk management, innovation, and strategy.
Entrepreneurship & Innovation – This strategic stream was designed in partnership with the University of San Francisco and Startup Lisboa. With these collaborations, students will have the opportunity to explore two of the most dynamic and fast-growing entrepreneurial ecosystems in the world, through immersive and hands-on experiences in both San Francisco and Lisbon.
Digital Disruption – In partnership with Técnico Lisboa, the largest University of Engineering in Portugal, and one of the best in Europe, this stream creates the conditions to increase student's familiarity with several important technologies and their impact on businesses. The objective is not only to provide an in-depth understanding of several aspects of key specific technologies, such as Artificial Intelligence, Data Science, and Blockchain but also the tools to perform a more enlightened analysis of the potential of these technologies in several business areas.
Design & Agility – In this stream, students will learn the value of design for business strategy, differentiation, and competitive advantage, and also explore the use of design thinking and strategic design tools to progress from consumer and market insight to designing actionable solutions. Students will be challenged to discover how they can encourage strategic and operational agility in their organizations and will participate in immersion sessions and masterclasses with Volkswagen SDC Lisbon and With Company to learn and analyse how certain global companies based in Lisbon are quickly becoming agile and digital.
Sustainability & Governance – This stream will explore the main sustainability issues in the national and international agendas and explain how these impact the day-to-day business of an organisation. Ethical and Governance issues will also be analysed – from a theoretical and a practical perspective since many Corporate Governance recommendation codes of several European countries already refer to the importance of sustainability and ethics as part of good management practices.
To design student's unique signature as leaders, so they can impact businesses, people, and society, ISEG MBA has created a 'Leadership & Personal Development' plan, an innovative and engaging journey of self-development. This journey was designed to transform the way students lead in today's ever-changing and complex business environment, providing practical tools on emotional intelligence, impact and communication strategies, negotiation, building strong teams, and managing change. In addition, students will have the opportunity to assess their existing leadership skill set using the Ketz The Vries Institute Platform, and chart a Personal Development Plan. Individual coaching sessions will enable students to explore their strengths and areas for development, fine-tune their personal and professional goals, prepare future roles and responsibilities, and identify future career options.
To apply the acquired knowledge in a practical way and developing hard and soft skills, ISEG MBA provides students the following immersive experiences:
Silicon Valley – This is the hub of the tech world, one of the most dynamic entrepreneurial and innovation ecosystems in the world. This immersive programme, in partnership with the University of San Francisco, will allow students to meet innovators and discover the startup mindset by visiting some of the most iconic companies born in Silicon Valley.
Portuguese Air Force Academy – For two days, students will focus on teamwork, coordination, and improvisation activities. This is the moment to test their limits as students develop their leadership, strategic, and time management skills, as well as their sense of cooperation.
Startup Lisboa – During this experience with Startup Lisboa, students will follow the creation of companies and their first years of activity supported by mentoring, strategic partnerships and perks, funding, networking activities, and a community based on knowledge and sharing.
In addition to all these components, ISEG MBA students will have the opportunity to study and live in Lisbon, a city full of history, old customs cultural entertainment, and hi-tech innovation.
If you aspire to experience a unique learning experience that prepares you for the challenges of the future, join the ISEG MBA in Lisbon.