Where Business Comes to Life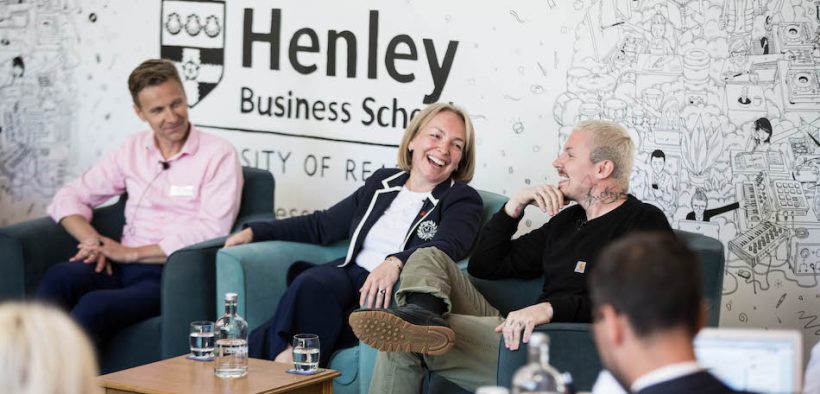 Engaging, focused and distinctive. These are three things that we strive to be recognised as at Henley Business School. But what makes us different from the many other institutions that offer business education? The answer lies in our ethos; we are a place where business comes to life.
Research
Why would a business school sponsor four amateur rowing enthusiasts to tackle one of the toughest endurance sporting challenges on earth? Henley did just that as headline partner for Heads Together and Row, who took on the 3,000-mile Talisker Whisky Atlantic Challenge 2018 and rowed an ocean in 50 days, 22 hours and 38 minutes.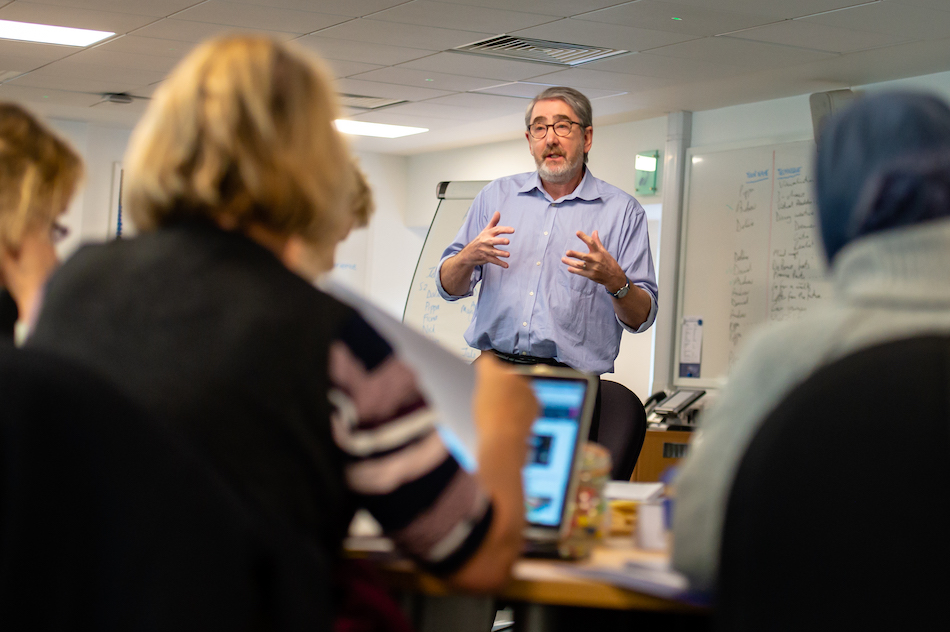 The project was distinctive; as far as we are aware, we are the only business school to have done this. But it also formed the basis of a ground-breaking research study of individual and team resilience, which offers useful guidance to boost leadership and wellbeing within organisations. Supporting the team helped raise crucial awareness of mental health too.
Original research is at the core of what we do at Henley. It enables us to work with governments and organisations from a range of sectors to really make a difference. Last year we published an unprecedented inquiry into the effectiveness of the UK Civil Service, carried out by governance expert Professor Andrew Kakabadse, and the work of our academics has also influenced select committees.
Some of our research has covered topics you would find somewhat unexpected from a business school. Henley is currently leading a £1 million project which aims to produce the most comprehensive interpretation of the 1381 Peasants' Revolt to date. We're also working actively with the football community and have previously published an analysis on when the best time is for teams to sack their manager.
"Henley is very proud to be among an elite group of business schools to be awarded triple accreditation from the three largest and most influential business school accreditation organisations across the globe"
A key focus for us is looking to the future of work. In 2018 we revealed a growing trend in 'side hustles', with research which showed an incredible one in four people in the UK are running at least one business project alongside their main day job, contributing an estimated £72 billion to the UK economy. The study showed side hustlers felt happier in their main roles as a result, but businesses risked losing top talent through complacency.
Continuing to engage with real-world trends, we recently explored the pros and cons of introducing a four-day working week. Our research found this could save UK businesses an estimated £104 billion annually, increasing staff productivity and boosting their mental health, as well as resulting in a cleaner environmental footprint.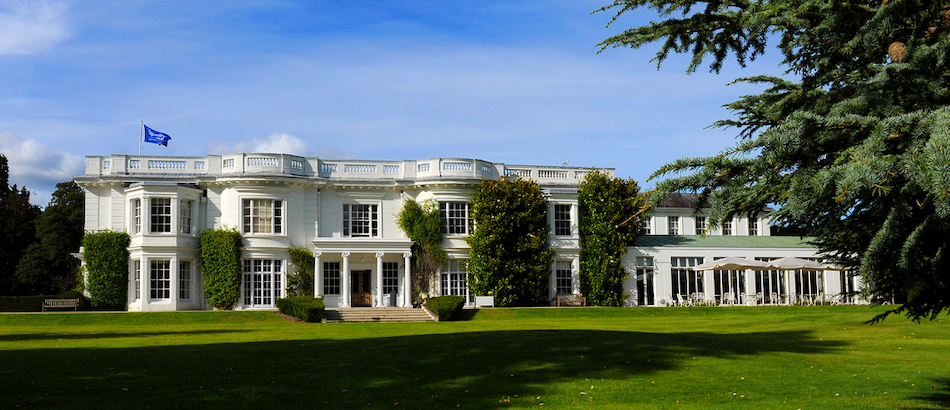 Responsibility
In September this year, our annual World of Work conference welcomed its biggest crowd of delegates to date. Guests were treated to AI-generated fortune cookies and cupcakes and had their photos taken by a robot, while listening to talks on some of the biggest topics facing us, such as diversity, social awareness and the future of money.
Henley Africa's MBAid programme  encourages students to volunteer with NGOs to tackle social issues. Our sense of community and responsibility, championing ethical business, helps us ensure we are building responsible future leaders. In Africa, this has also led us to campaign passionately on #CorporateActivism and the principles of good corporate governance.
Our academics continue to research new developments in the world of AI, informatics and the digital economy. We are working with hospitals to identify new digital developments in healthcare, collaborating with cyber security experts to combat cyber threats for global companies, and we recently published guidance for businesses on how to ensure they adopt new digital technology responsibly.
Partnering
In executive coaching, Henley is again at the forefront of research and is having a global impact.  The Henley Professional Certificate in Executive Coaching, accredited by the International Coaching Federation, is expanding rapidly internationally with courses currently available in the UK, Denmark, Finland, Germany and South Africa.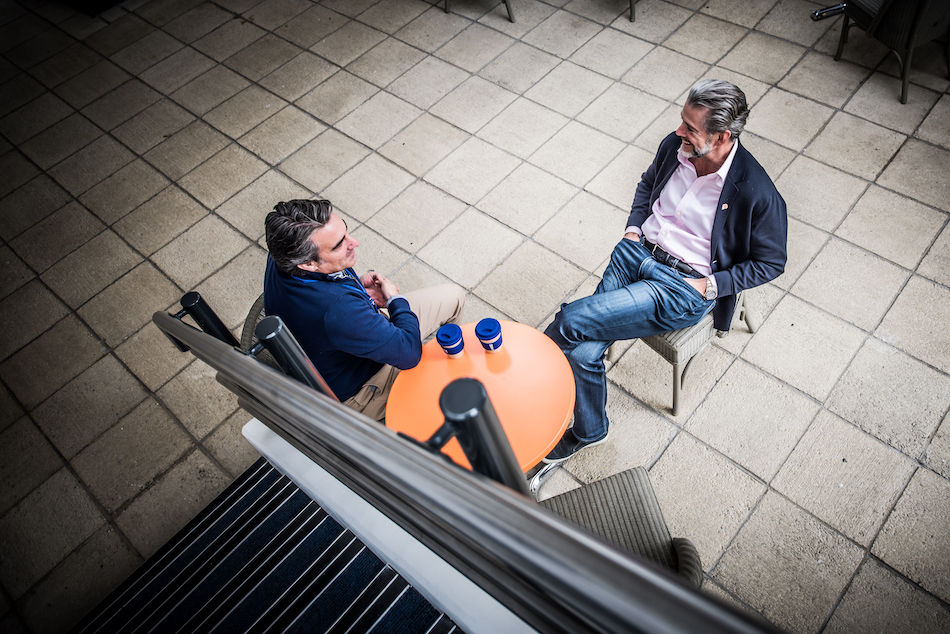 We have a diverse range of working partnerships. A key example is our work with the British Army, to provide officers at the Royal Military Academy Sandhurst with the opportunity to achieve formal qualifications in Leadership and Strategic Studies. This is a ground breaking set of degrees designed to complement and run consecutively with existing officer training and deployments.
Underpinning all of this is our constant emphasis on doing things the right way. Henley has signed up to the United Nations' Principles for Responsible Management Education (PRME) and we are proud to inspire and champion responsible management education, research and thought leadership globally.
Distinctive
Henley is very proud to be among an elite group of business schools to be awarded triple accreditation from the three largest and most influential business school accreditation organisations across the globe (AACSB, AMBA, and EQUIS). It is a hallmark of excellence that sets us apart from other institutions. This is supported by our international ranking positions – our MBA programmes are in the world top 30**, our Executive Education open and custom programmes are in the world top 20*
When people join us at Henley, they don't just learn the facts and theories – they benefit from all the things above, and more. We believe success in business requires an understanding of more than just business. Which is why bringing business to life is at the heart of what we do.
For more information please visit: www.henley.ac.uk
 *FT combined rankings 2019.
** Economist Executive MBA rankings 2018