Become a Citizen of Antigua & Barbuda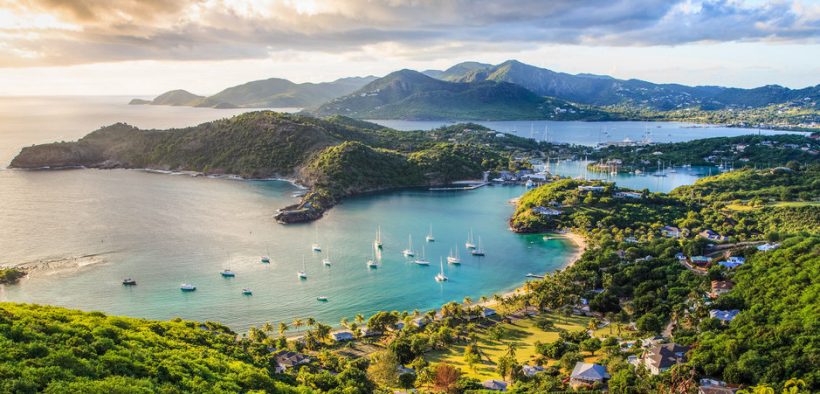 Citizenship of Antigua & Barbuda affords all sorts of incredible advantages for qualifying individuals and their families from across the world. In the following interview, Mrs. Charmaine Quinland-Donovan, CEO of the country's Citizenship by Investment Unit discusses its world-leading credentials.
What unique attributes do you believe make Antigua & Barbuda's Citizenship by Investment Program (CIP) the best in the world?
Our pride in our program stems not just from the numerous accolades which we have garnered in our past five years of operation, or even from our prominence in the sub-region for offering greatest ease of mobility, with more than 150 countries accessible visa-free with the Antigua and Barbuda passport. We believe that we offer the best combination of investment options, a reliable and increasingly attractive travel document, efficient processing times, a uniquely transparent program – we publish semi- annual reports on the programme – and ease of access through our burgeoning network of Authorised Representatives and Licensed Agents.
What are the investment options at present to securing citizenship of Antigua & Barbuda?
Our program offers four investment routes to citizenship. The first of these options is the National Development Fund. By making a contribution to the fund of US$100,000 for an application consisting of up to four family members, and US$125,000 for more than four family members, successful applicants can obtain citizenship. Processing fees of US$25,000 are payable on an application of no more than four family members while an additional US$15,000 is charged per applicant from the fifth member of the family. Due diligence fees are also payable on this and all options.
The second option, investment in real estate, requires applicants to make an investment in designated, officially approved real estate with a value of at least US$400,000, plus the payment of government processing and due diligence fees. By executive decision, the Government has instituted a Limited Time Offer, through which two or more applicants, who have executed a binding sale and purchase agreement, may apply jointly for citizenship by investment, provided that each applicant contributes the minimum investment of US$200,000.
"It is the ideal time for investors to apply to the Antigua and Barbuda Programme."
The third option, investment in an approved business, provides two investment thresholds for investors. A single investor may make an investment in an approved business of at least US$1.5 million on their own behalf. Alternatively, where two or more persons propose to make a joint investment in an approved business, the minimum investment must total at least US$5 million, provided that each of those persons individually invests no less than US$400,000.
Our most recent option, the University of the West Indies (UWI) Fund, is a mechanism for financing UWI's fourth landed campus in Antigua and Barbuda. Applicants to the program who choose this option will be required to make an investment of US$150,000 for a family of four or more. Participation in the option will entitle one member of the family to a one year, tuition only scholarship at the University of the West Indies. Processing fees payable areUS$25,000 for a family of up to four persons, with incremental payments of US$15,000 for each additional dependent.
Why do you think Antigua & Barbuda's CIP is proving so popular with investors from China, the Middle East and North Africa?
As a Unit, we are central to the marketing of our program, and as such, we take the time to travel to high-growth locations, as well as jurisdictions with considerable growth potential. As the governmental agency responsible for the administration of our country's program, we are keen to be present in key investment migration conferences and to hold meetings with our network of agents, as well as individuals and groups who may wish to develop a relationship with the CIU. Our agents are able to build relationships with us, share their concerns, understand the fundamentals and nuances of the program, and thereby, promote Antigua and Barbuda with great ease and confidence. It is this synergy of the vibrant network of marketing agents and our own vigorous promotion which make us successful.
What recent and forthcoming developments are set to help Antigua & Barbuda stay ahead of the competition in the CIP arena?
The Government and Unit are committed to managing a program that benefits all stakeholders – our investor applicants, our private sector partners and the people of Antigua and Barbuda. This requires us to operate a rigorous program, while at the same time maintaining the flexibility to innovate and streamline. As an example, in 2018, we launched our fourth option, the University of the West Indies Fund, which targets applicants who are drawn to the donation option, but may wish to ensure that the investment has a specific socio-economic component. As the University is now commencing operations, we anticipate even greater interest in this option.
In addition to making the suite of investment options diverse, we continue to improve our internal processes to ensure that we are meeting and exceeding our 90 day response time. Shortly, we will complete the upgrading of our application management system, which will feature an agent portal for the electronic submission of files. We are also working towards formalizing alternate payment systems and expanding the number of currencies in which payments can be received.
Why has there never been a better time than right now for investors to apply for citizenship of Antigua & Barbuda?
The Antigua and Barbuda program now has the benefit of five years of operational experience, which has resulted in the near optimising of its internal processes and strategic direction. Having processed more than 2,000 applications, the program's rigors have been well tested, so confidence in our investment offerings is high and the resilience of our partnerships is strong. We have built and continue to maintain one of the most reputable immigrant investor programs, through our commitment to delivering a superior client experience and a relentless pursuit of best practices throughout our application assessment procedures. With an unmatched mix of investment options and investment vehicles from which to choose, and an ever-increasing number of visa-free countries to which one can travel, this is certainly the ideal time for investors to apply to the Antigua and Barbuda program.
For more information click here