BELLIN: Fit for the Future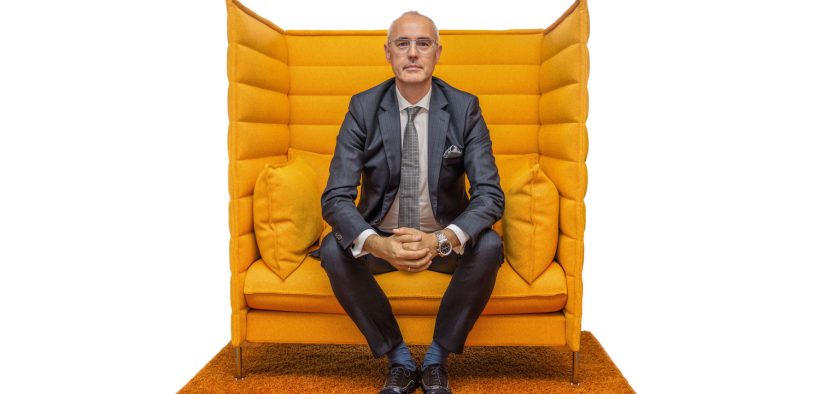 BELLIN was founded in 1998 by Martin Bellin. To this day, he remains CEO and the driving force behind this German global technology company that provides solutions for treasury and corporate banking. As the company celebrates its twentieth anniversary, we take a look at what the future holds for this company of excellence.
BELLIN, the global leader in technology for corporate banking and treasury, can look to the future with confidence. Pioneering, trusted and relevant, this German success story is in rude health, its passion for treasury serving to inspire an ever-growing fraternity of corporates to harness the previously untapped potential of treasury to drive value.
The company is a master at interpreting and responding to wider macro socio-economic trends when developing its solutions, so ensuring they are pertinent to the next generation of treasurers. For example, future customers' expectations are that business platforms will function in the same way as their social media counterparts. This sees BELLIN concentrating efforts on building a social treasury that allows for seamless and swift connectivity between treasuries and treasury departments.
This focus on networks, dialogue and community finds form across BELLIN's portfolio of solutions and in its "Load Balanced Treasury" approach, which affords treasurers access to a joint, digital platform. Never one to rest on its laurels, BELLIN has also been busy updating its signature product, 'tm5', meaning that the zero-user-fee platform, which allows for group-wide integration, as well as enhanced data and functionality, will be fit for purpose for the next decade to come.
It has further developed an app it calls 'BELLIN Connect', which can be used in conjunction with tm5 to have financial data available on the go and to increase security and decrease risk, particularly from Fake President attacks. Meanwhile, non-tm5 users can download BELLIN's GTB Hub which allows for verification of supplier account details and offers a global bank search, direct notifications from banks as well as bank rating.
The fact that this a free version of this solution is available is indicative of one of the secret of BELLIN's success. Namely, that its prime motivator remains to engineer a sustainable revolution in treasury, rather than to make as much money in as short a space of time as possible. Without being in thrall to outside financial interests, factors such as passion, dedication and a duty to serve can be harnessed and brought to the fore. Moreover, in democratising access, SMEs as well as MNCs are coming to see the benefits of applying BELLIN's treasury solutions, so helping to manage the likes of currency risk, interest risk and liquidity.
Looking to the near term, BELLIN is heavily invested in creating trailblazing new solutions to enhance security yet further. This includes the development of a whitelisting product and ongoing efforts around applying blockchain technology to streamline KYC work.
Future plans for the company are likely to see it consolidating its leading status across Europe and the US and continuing to reach into new markets via carefully chosen partnerships, such as those it has successfully entered into in Japan and South Africa. Yet Martin Bellin is firm that acquisitions and partnerships must never come at the expense of reliability, sustainability or self-sufficiency, so that BELLIN's is a growth plan for the long-term.
BELLIN's future is bright and there is every reason to believe it will continue to provide customers with pioneering models to reduce cost, increase efficiency and reinvigorate treasury for many years to come.
Just what shape those solutions are set to take remains to be seen, for the treasury landscape is a rapidly evolving one. Yet, with its vast bank of knowledge to bring to bear and an embedded culture of innovation, BELLIN is sure to be there, leading from the front.