RA Shaw Designs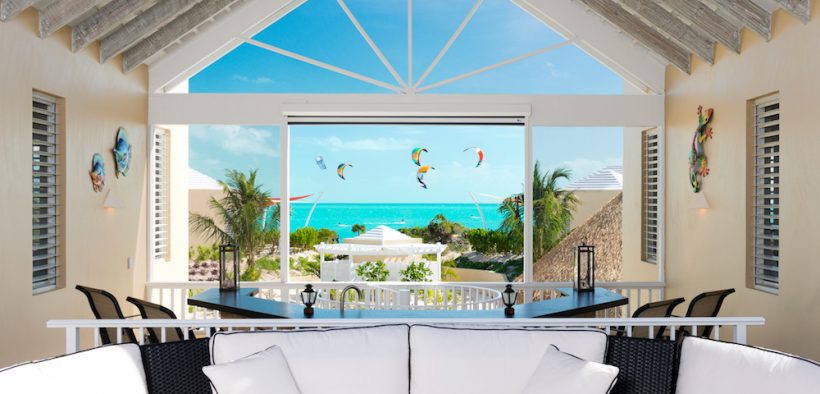 RA Shaw Designs constitutes the only single-source architecture and general contracting firm in the Turks and Caicos Islands and has built a reputation for fusing structure with topography, form with functionality and style with substance. Its status as a sought after full-service architectural design and construction firm is underpinned by the turnkey nature of the operation that sees the company engaged throughout the entire process from design through to development and completion.
As well as receiving CEO Insight's coveted Companies of Excellence accolade, RA Shaw Designs was recently named by Americas Property Awards as the 2017 Best Architecture Single Residence for their luxurious Caribbean project Mandalay Villa, a world-renowned mark of excellence. Meanwhile, Ron Shaw and his team were also recognised with a prestigious 5-star rating.
TCI tourism is all about quality over quantity, which means the built environment remains a delight to behold. So, unlike many other locations in the Caribbean, that which attracted visitors in the first place has been successfully preserved. This is 'Paradise Found', marked by stunning low-rise, low impact properties and robust planning laws that ensure properties are perfectly harmonised with their surroundings. Small wonder that High Value Residents and elite vacationers consider its shores to be incomparable.
Ron Shaw, the man who gave his name to RA Shaw Designs, has earned for himself status as the 'go-to' man for this premium demographic's property requirements across the TCI. With a pedigree and portfolio stretching back many years and a highly skilled, motivated and personable team, his company has become the first and last word on architecture and design on the islands.
Focused primarily on single family residential design of vacation villas and residences with price tags below $10m, Ron Shaw's Providenciales-based architectural practice works in close concert with its clients to deliver the customised paradise they crave, while still adhering to a nationwide aesthetic that says, 'Made in TCI'. RA Shaw Designs makes dreams come true. Is there a nobler calling?
As well as its capacity to listen to and correctly interpret the client's often evolving wish-list to establish their objectives and priorities and to translate that into design and construction, another significant common denominator that marks RA Shaw projects is the fusion of indoor and outdoor, so channelling both landscape and climate to create a truly immersive living experience. The result subscribes to the view that comfortable and protected outdoor space is not only good for the soul, but also allows for a grand sense of scale on even relatively modest high-end budgets.
RA Shaw Designs is also known for embracing innovation in its work, as epitomised by the Bermuda roof systems it favours, with their UV-reflective qualities and resistance to hurricane-force winds. In addition, impeccable green credentials come as standard.
With a benevolent climate, incredible beaches, a thriving high-end real estate and rental market and phenomenal investment opportunities, it should come as no surprise that RA Shaw Designs has made TCI both its physical and spiritual home. In doing so, its star has steadily risen over the years, affording it the opportunity to work on some stunning homes, such as the Emerald Cay Estate, a seven year, 30,000sq ft project, the realisation of which was a wholly accurate manifestation of Ron Shaw's original vision.
Another noteworthy jewel in the crown that is RA Shaw Designs' property portfolio is The Villas at Turquoise Banks: a uniquely luxurious and aesthetically striking two-acre sextet of villas on Long Bay Beach, each of which boasts a second-story infinity pool to take in the stunning south shore views. This is privacy and community at one and the same time, a fiendishly difficult outcome to achieve, yet one which RA Shaw Designs makes look easy.
www.rashawdesigns.com
P.O. Box 112, Project House, Leeward Highway,
Providenciales,
Turks and Caicos Islands,
BWI