Digital Communication-Solgari Unlocks UK Financial Services Growth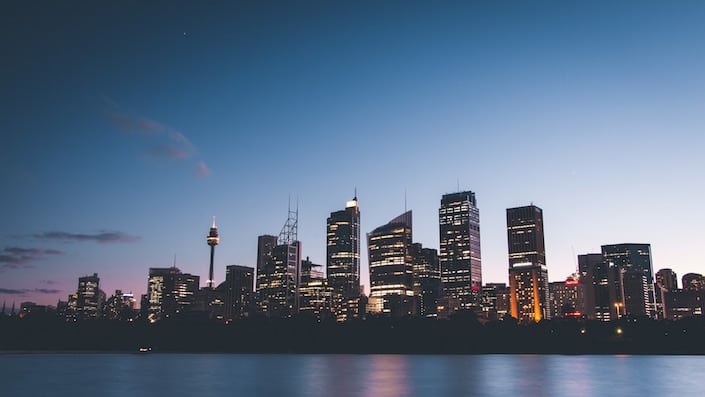 Ed Grant is COO and co-founder at Solgari. After 10 years in Corporate & Investment Banking at Citi working in European Tech Media & Telecoms, Ed entered the private equity world focused on SaaS investments leading to the launch of Solgari with his co-founders.
As a result of decades of investment in science and technology, Ireland has a specifically strong financial services sector with 250 of the world's leading financial services firms having international operations within the country[1]. With MiFID II in place and with the onset of GDPR expected to have a major impact on investment management throughout the industry, financial services companies are opening up to new solutions and adapting in the process.
Irish businesses within the financial services and fintech sector export to more than 100 countries worldwide, emphasising the global demand for high-level Irish skills in this area. This is why solution providers like Irish-based company Solgari – global provider of compliant, integrated omni-channel cloud communications services – is emerging to provide a seamless transition to this evolving compliance landscape.
---
"AT A TIME WHEN THERE IS CONCERN NON-COMPLIANCE WILL LEAVE THE INDUSTRY OPEN TO HEFTY PENALTIES, SOLGARI IS SEEING INCREASING DEMAND FOR GUIDANCE AND IMPLEMENTATION."
---
Established in 2012 by John Colgan, Vance Harris and myself, with three very different backgrounds, we have launched a fully integrated cloud business communications software solution that provides all the digital communication channels – voice, video, SMS & chat – while automatically meeting GDPR, MiFID II & PCI DSS compliance on a per user per month SaaS model. This solution addresses multiple digital communication & compliance requirements for a booming cloud business communications market that is hungry for innovation. The typical customer impact is far more intelligent, integrated & compliant in communications while removing or avoiding the cost of multiple legacy technologies.
At a time when there is concern non-compliance will leave the industry open to hefty penalties, Solgari is seeing increasing demand for guidance and implementation. Through our integrated cloud software service, Fintech and Financial Services companies are able to fast-track compliance ahead of GDPR implementation while seamlessly meeting MiFID II requirements around recording, storing and retrieval of transactions regardless of the communication channel.
And in terms of assisting foreign GDPR services, the Solgari cloud solution is available anywhere the user has an internet connection and offers all communication channels including compliant recording irrespective of user location. Whether based in UK or Timbuktu, Solgari's platform enables data to be addressed in the same way – posing tremendous opportunity for the industry. We are working to promote a very clear vision that all business communications should be delivered via the cloud in a fully integrated and automatically compliant service, rather than multiple silos.
Harnessing this enormous global business opportunity, we retained the leading global boutique investment bank in the cloud communications market, Q Advisors LLC, who have just successfully arranged our latest funding round with private investors in the US, US and Ireland, Focus Capital Partners and the Irish government agency, Enterprise Ireland – the third largest seed investor in Europe[2]. The use of the funds is focused on product development and sales channel acceleration, particularly through global Microsoft partners and our integration with Microsoft Dynamics 365.
With Solgari's robust technology and integrated cloud platform, we have ensured that financial services and FinTech companies in 33 countries to date will continue to be brought to the next level in terms of compliance communications. This is such an exciting and complex time for the financial services industry and our integrated omni-channel cloud communications platform will help the industry automatically address MiFID II, GDPR and PCI DSS compliance and in effect, win the digital race.
About Solgari- www.solgari.com
Solgari provides Compliant & Integrated Omni-Channel Cloud Communication Services to FinTech, Financial Services, eCommerce, Retail, Logistics, Recruitment & Government customers in 33 countries to date. Solgari's integrated cloud software service provides all the digital business communication channels – voice, video, chat, IM & SMS – while also including GDPR, PCI DSS & MiFID II compliant recording & archiving of all communications. Customers can access all business communications & related compliance requirements regardless of location on a per user per month SaaS model while removing or avoiding the cost & complexity of legacy technology solutions.
[1] Enterprise Ireland, 2017
[2] Enterprise Ireland, 2016