Be Surprised: The World's Best FDI Opportunities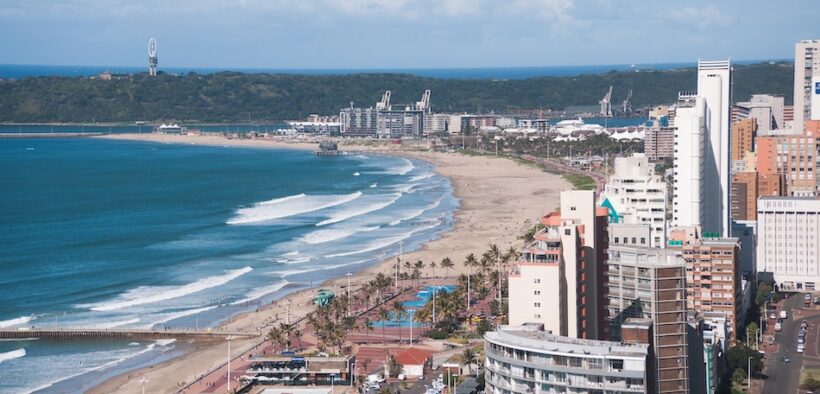 South Africa's Hidden Gem
Durban is South Africa's unheralded jewel in the crown, for years obscured by the headline-grabbing Cape Town and Johannesburg narratives. For investors weighing it up against other prospects, catalytic projects such as Point Waterfront, an office, retail, residential and leisure development that is linking the city's beach promenade with its harbour; Dube Tradeport, a multi-modal facility at King Shaka International Airport; and the Cornubia mixed-use development are pointing the way and proving to have knock-on investment effects across several key sectors. Meanwhile, the landscape is also marked by Special Purpose Vehicles (SPVs), clusters and the development of value chains.
Of further interest to investors is that in boasting Africa's busiest port, Durban is well placed to take advantage of the growing importance and opportunities presented by the Oceans Economy space to enrich its allure further. Here, the four target areas are aquaculture, offshore oil and gas, marine protection and governance, and marine transport and manufacturing.
Within manufacturing, Durban is increasingly renowned for its prowess and strength in depth in the areas of clothing & textiles, automotive, chemicals, maritime and agro-processing, while in the services arena it looks to further develop its vibrant Business Process Outsourcing (BPO) and ICT offers. In addition, Durban is very much focused on attracting significant investment into its green economy
Moreover, all major new energy and infrastructure projects adhere closely to the United Nations' Sustainable Development Goals, while the Invest Durban agency works to stimulate new investment in the Durban metropolis in respect of advisory, promotion, facilitation and aftercare services.
Queen of the Caribbean
The island of Nevis constitutes an investor's dream. Untouched by the ravages of modern mass tourism development, one wonders why this stable jurisdiction has been overlooked for so long.
"Opportunities abound in this island nation that is focused on sustainable economic development, rather than the quick-win approach adopted by many others."
Diligently ensuring it occupies the sweet spot between over-zealous regulation and that which fails to adhere to international expectations, it has carved out for itself an enviably distinct status on the international financial services front, which ensures both privacy and transparency around banking, trade finance, captive insurance, family foundations, international trusts, limited liability companies and international business companies.
In addition, strong investment potential exists across medium to large scale residential and hotel projects, as well as in the development of green land, with designs on the high-end clientele as the end-user market. The existence of the Four Seasons Five Diamond Resort – the first of its kind in the Caribbean – has paved the way and shown what is possible. Other points of note include Nevis having become a Caribbean hub for the film industry, yachting, cruise, medical and sports tourism, while the opportunity to restore two former sugar plantations formerly synonymous with the island, represents an exciting opportunity to make gains through leveraging Nevis' rich history.
Opportunities also exist within agriculture and agro-processing, with mangoes, sea salt, lobster spring and coconut water earmarked as offering the best scope for noteworthy ROI, given increased global demand for these products which flourish under Nevis' unique physical conditions. In addition, to ensure Nevis is able to attract and retain world class ICT talent, such that it can fulfil its ambition to be an important cog within the global digital economy, the government is on track to providing complete fibre optic coverage on the island.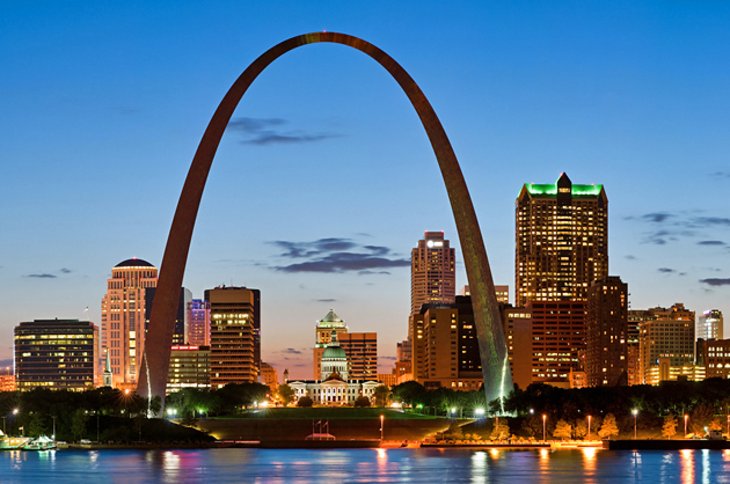 Where to Find Competitive Advantage in the US
Missouri, in America's Midwest offers a strategic location in the beating heart of North America that is hard to beat for international companies looking to relocate, start up or expand. With the third fastest FDI employment growth in the US, the state hosts over 700 international companies and provides expert advice on site selection and generous incentives for those electing to call this place home. The source of this unrivalled know-how is the Missouri Partnership, which works in concert with the Missouri Department of Economic Development to create the conditions for maximum reduction of risk and the greatest scope for success, aided by offices across the globe.
While the likes of Kansas, Springfield and America's 'Gateway to the West', St. Louis, play host to numerous industries, the Missouri region is perhaps most synonymous with advanced manufacturing, aerospace and defense, agtech and food solutions, energy solutions, financial and professional services, health innovation, cybersecurity, logistics and distribution. Yet, regardless of industry, the common denominator which binds them all is business innovation, for Missouri brings people together, understanding that collaboration breeds success. And, in this respect it has one huge advantage: highly skilled and cost-effective talent in large numbers on its doorstep, fueled by an integrated college system and customized training programs.
With Missouri's significantly lower cost of living than the coastal states, quality of life is high, meaning it is easy to attract and retain the talent you need. Moreover, the state can point to the third lowest corporate income tax ranking index in the country, as well as well below national average energy costs, creating yet more fertile conditions for business growth. On the transport infrastructure front too, Missouri has it all: international and regional airports, States Class 1 railroads, tens of thousands of miles of highways, and the Mississippi River System, placing the whole of the US market and beyond within easier reach than anywhere else in the nation.