Covid-19 Recovery: The Sectors To Create Jobs From Foreign Investment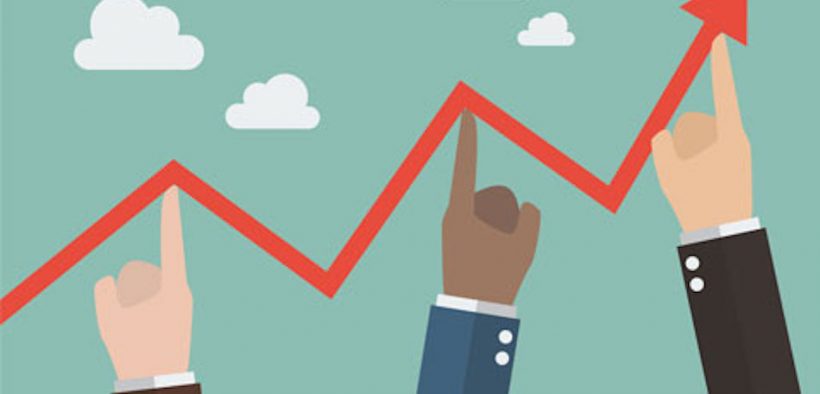 The sectors with most potential to create jobs from foreign investment
Foreign direct investment (FDI) in the software and computer services industry created the highest number of new jobs (11,589)
FDI in business and consumer services generated 6,345 new jobs
The least number of new jobs from FDI were created in the chemicals and agriculture sector
Overall, FDI made in 2018-19 facilitated a total of 57,625 new jobs
In the coming months, sectors severely affected by the Covid-19 crisis will understandably be looking for as much support as possible to get back on their feet. Whilst a lot of government support has already been made available, another avenue companies may choose to explore is securing funding through foreign direct investment (FDI).
To showcase the potential positive impact FDI can have towards jobs after the Covid-19 pandemic, cyber security specialists Specops Software analysed the latest findings from Gov.uk, to discover how many new jobs have been created as a result of foreign direct investment (FDI) made in 2018-19.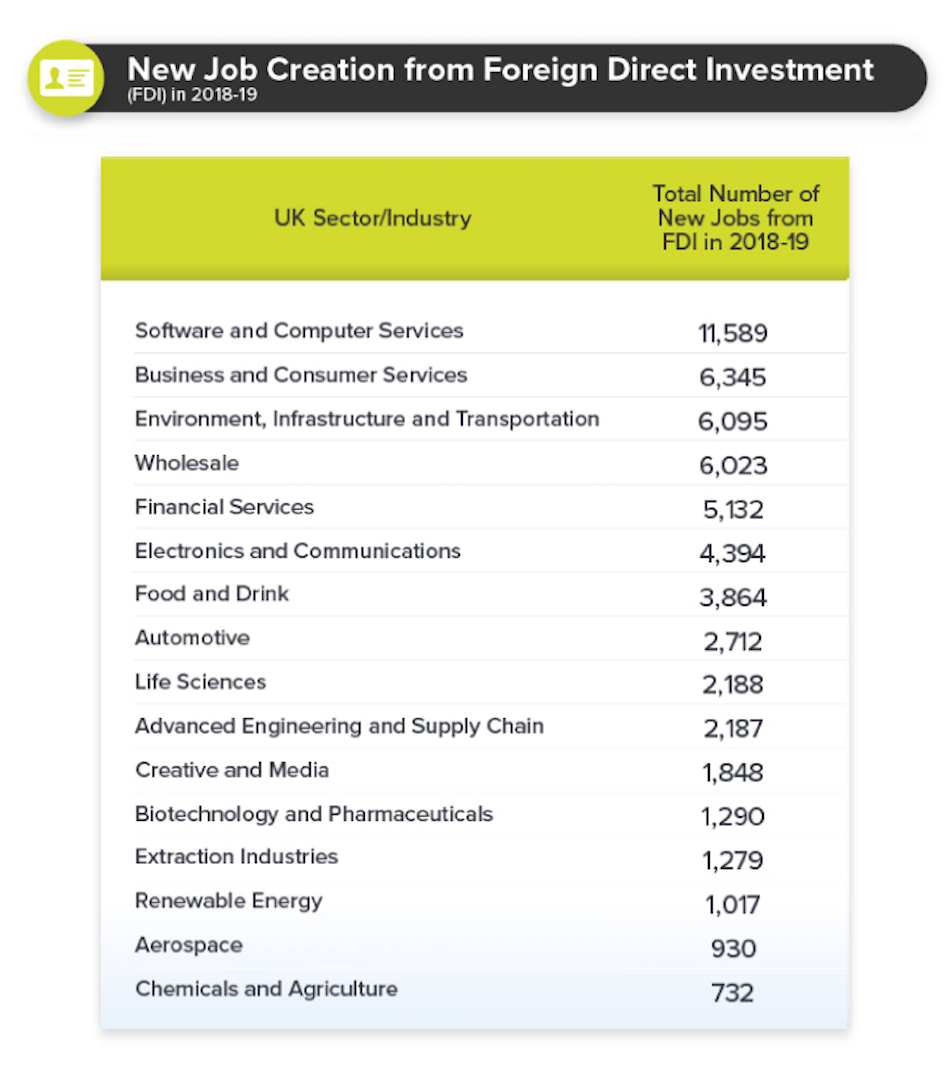 Job creation from foreign direct investment by UK sectors in 2018-19
Specops Software found that FDI in the software and computer services industry created the highest number of new jobs at an astonishing 11,589 – the equivalent of 223 new occupations per week.  Thereafter, FDI in business and consumer services facilitated 6,345 new positions of employment.  The third highest amount of new jobs enabled through FDI was in the environment, infrastructure and transportation industry, at 6,095. Whilst FDI benefitted the wholesale sector with 6,023 new working roles.  On the other end, FDI in the chemicals and agriculture sector produced the smallest number of new jobs at 732 – comparable to 14 new jobs each week.  Overall, FDI made in 2018-19 created an astonishing total of 57,625 new jobs.
Job creation from foreign direct investment by UK regions in 2018-19
UK foreign investment statistics show that London got the lion's share of new jobs created through FDI. In fact, FDI in the capital led to a staggering 14,875 new roles – the equivalent of 41 new jobs per day. The West Midlands gained 5,044 new jobs from FDI. Whilst the North West benefited slightly less, with 4,663 new roles – the equivalent of 13 new roles each day.
On the other end, Northern Ireland and East of England were the regions which gained the least number of new jobs from FDI, at 1,475 and 1,513 respectively.
Darren James, a spokesperson from Specops Software commented:
The coronavirus crisis has been an unprecedented crisis. It has already had significant implications on general life, businesses and jobs. As the government continually introduces initiatives to help businesses to stay afloat and safeguard jobs in the short run, key decision makers should try and map out potential avenues they could use to stimulate sustainable growth for their business in the long run. One possible avenue could be securing foreign direct investment. Whilst the assumption maybe that foreign investors would be risk averse in this period, the UK remains an attractive proposition to them – largely due to having some of the best infrastructure and human resource when it comes to areas such as technology and logistics".