Four Reasons Why Your First North American Manufacturing Location Should Be in Mexico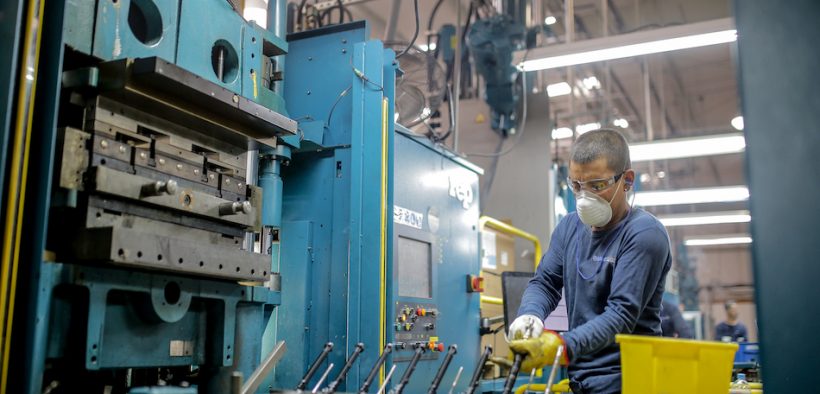 For European-headquartered manufacturers, it's a common (if existential) question: How will we grow our business and keep ahead of ever-rising operating costs, without sacrificing product quality and innovation? In response, many European manufacturers decided to open a facility in the U.S. or Canada to support expansion and to put production closer to North American customers.
At the same time, other manufacturers that lack a North American production footprint (whether their company is headquartered in Europe or Asia, for that matter) are taking a different tack. They are opting for a Mexico production footprint, putting them close to existing and new customers, while enabling them to qualify for zero or highly reduced tariffs within North America, courtesy of the NAFTA (or USMCA, in future) trade pact.
Three of the four main factors motivating European manufacturers to establish and run their own operations in Mexico are relatively self-evident: proximity, free trade agreements and cost-competitive operations. This article will explore how each of those strengths contribute to a forward-looking corporate growth strategy. But the fourth strength of Mexico is a little less obvious. In fact, many international manufacturers don't even become aware of it until they visit a Mexico facility and conduct due diligence: Mexico's workforce is talented, young and abundant.
Finally, we'll look at how even small-to-midsize manufacturers can setup and run their own cost-competitive operations in Mexico, despite having no prior experience in the country, without taking on too much cost and risk. Are you ready to dive into the strengths of Mexico manufacturing? If not, remember: Your competitors in Europe are already here.
Proximity
Growth-oriented manufacturers (whether from Europe, Asia or elsewhere) are aware of the urgency of a production footprint in North America, so they can better serve existing customers, gain new ones and have a better understanding of the needs of the market.
Close access to US and Canadian customers is such a big prize that it's taken for granted that manufacturers must have a cost-competitive regional production hub in the neighborhood if they want to compete: China or India for Asian market production, Mexico for the Americas, eastern Europe or north Africa for Europe.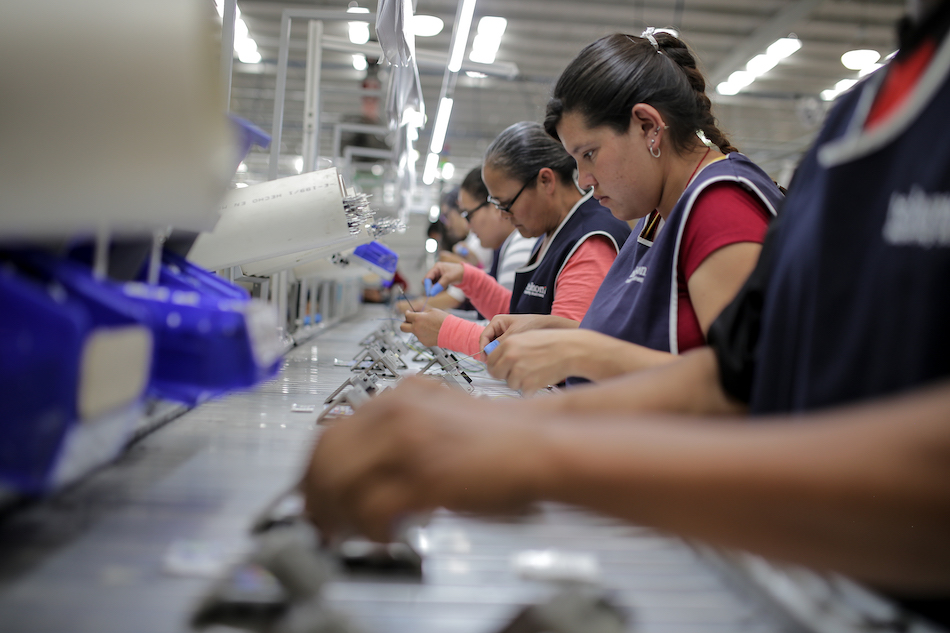 Regional production hubs require reliable infrastructure and logistics, however. In this regard, Mexico does not disappoint, as Entrada's two manufacturing facilities in Fresnillo, Zacatecas and Celaya, Guanajuato, demonstrate.
Goods can be trucked in and out of both of Entrada's manufacturing facilities in a single day, making import and export fast and affordable. In addition, Mexico offers a strong, interconnected rail network, with numerous shipping ports on both the Atlantic and Pacific coastal sides of the country. Mexico is also a manageable daylong journey from Europe for executives that need to fly in for meetings, inspections or customer visits.
Download our fact sheets for Celaya or for Fresnillo, to learn more about our Mexico manufacturing campuses, trucking time to the border and more
Free Trade Philosophy
Mexico is arguably one of the most open trading partners in the world, with 13 Free Trade Agreements (FTAs) with 50 countries, including NAFTA and FTAs with the European Union, Japan, Israel and others.
The E.U.-Mexico trade agreement, created in 2000, led to a 148% increase in trade between the E.U. and Mexico over the past two decades. But tariff-free access to the US market remains the big prize for European producers. A Mexican operational footprint enables European manufacturers to compete side by side with American companies right in their own backyard, all within NAFTA's rules.
Thus, a German, French, Dutch or other E.U. manufacturer can produce in Mexico and export to the US or Canada tariff-free, in the same way that any US- or Canada-based competitor would. Yet a manufacturer that produces in Mexico gains the additional benefit of being able to export from Mexico tariff-free to any of the 50 nations with which Mexico has a free trade agreement.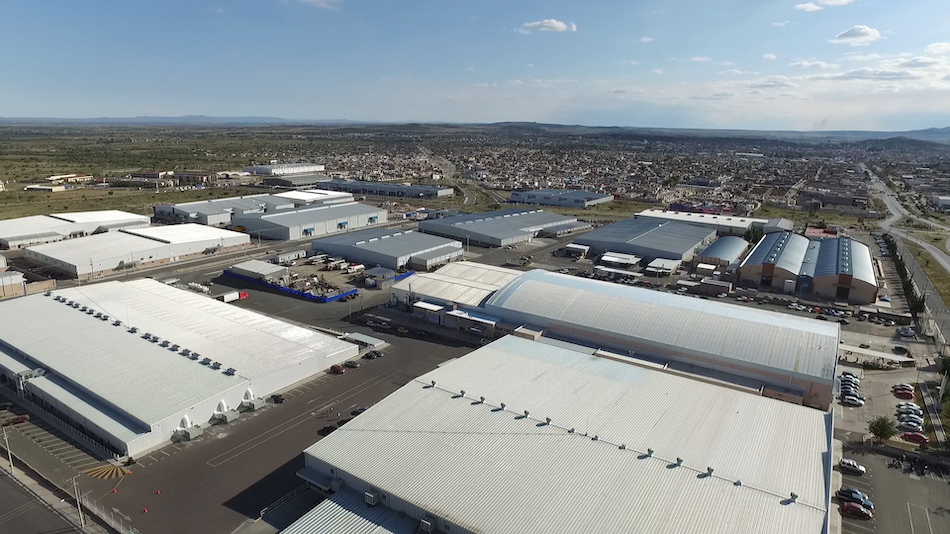 And what of NAFTA's future? Much has been discussed about changes to the agreement, recently renamed USMCA, which is set to go into effect in 2020 and will be phased in through 2023. As of this writing, USMCA remained unsigned by the US House of Representatives, which is currently under control by the Democratic party. While the pact has the potential to become a political bargaining chip, its ultimate passage and implementation seems likely nonetheless.
Should USMCA go unratified, NAFTA would still be in place unless US were to pull out of the pact. Even under that unlikely occurrence, US and Mexico would revert to World Trade Organization rules between the countries, without a substantial increase in tariffs.
Cost-Competitive Production in Mexico
A recent study by the Boston Consulting Group (BCG) ranked Mexico as the 13th-largest global exporter among the 34 nations BCG analyzed. Remarkably, BCG's study ranks Mexico as the second most cost-competitive production location in the world (only Indonesia is more affordable).
BCG's study points out that manufacturing costs in Mexico are even lower than those found in China, where operating costs continue to increase every year and where regional differences are extremely pronounced. Mexico also fared remarkably better than the most-affordable region in the US, the southeastern states, where many large European OEMs and key Tier One manufacturers have set up shop: Volkswagen, Airbus and Mercedes, to name just three.
Affordable labor is one of Mexico's greatest advantages, yet labor costs tend to increase over time in emerging markets as they mature. An obvious example of that is China, where labor costs have spiked over the past decade. In fact, overall operating costs in certain parts of Mexico are now on par with or lower than costs in China. Yet Mexico's costs are more stable, thanks to its steadily devaluing currency. Mexico allows for the peso to float freely and adjust to international competitive forces. This results in Mexico manufacturing remaining cost-competitive.
To learn more about the competitive advantage Mexico's Peso brings to international manufacturers, click to download our whitepaper
Mexico Manufacturing Workforce: Young, Talented, Abundant
Many European manufacturing executives and owners may be surprised to hear that Mexico's labor force is among the most productive and well-educated in the world. It's youthful too, and that's particularly important to European manufacturers facing an ever-aging manufacturing workforce.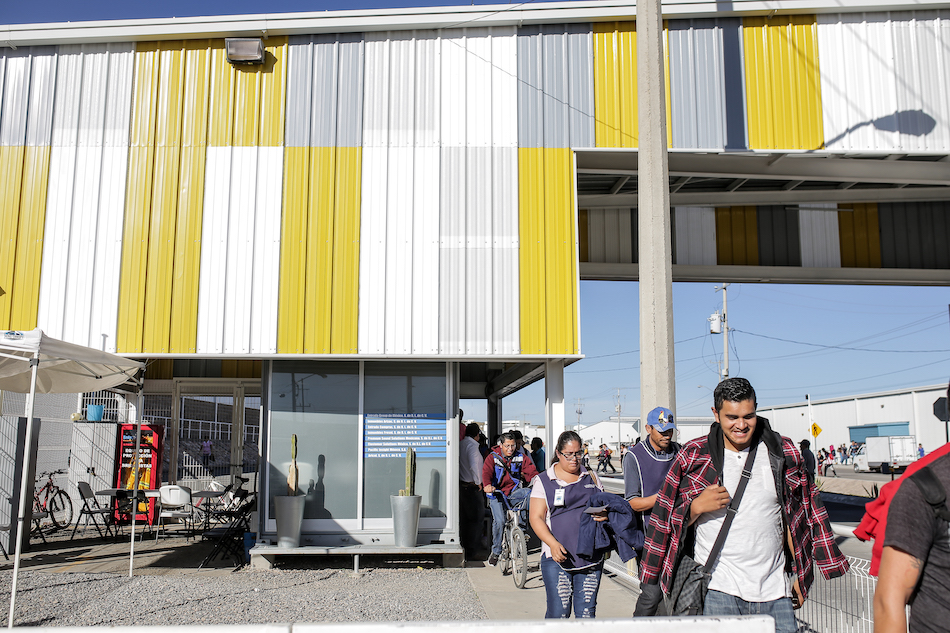 According to OECD data, the average Mexican worker spends 2,255 hours on the job per year. That's equivalent to about 43 hours per week and the highest of the 35 nations comprising the OECD. By comparison, the average German worker clocks in at 1,363 annual hours (lowest in the OECD), with the average US worker somewhere in between, at 1,783 hours. The typical manufacturing employee in Mexico works 48 hours per week, depending on the shift.
Mexico's workforce is also well educated, ranking eighth in the world in graduating 114,000 people annually in engineering, construction and manufacturing, according to World Economic Forum and UNESCO data. Mexico continues to evolve from a country where basic assembly was the prime focus to one commonly employing more sophisticated production processes, leading principles like Kaizen manufacturing, and an overall progression up the manufacturing food chain.
Finally, Mexico's workforce is young, with a median working population age in the early 30s (compared to early-to-mid 40s in US, Canada and many E.U. countries). UN data projects Mexico's working population will grow by nearly 31% over the next 20 years, outpacing many countries in the E.U., where negative population growth is a front-and-center concern.
How to Enter Mexico?
The strengths of Mexico manufacturing lead many European companies to ask: Where do we start? How do you take the first step into a country where risk abounds: you lack operations, a management team and track record, and lack understanding of compliance and operations?
Download Entrada Group's whitepaper, "Different Routes to Mexico Manufacturing," to understand your options for establishing Mexico production
The best approach for many European manufacturers is to setup and run their own Mexico operations in partnership with a Mexico expert like Entrada Group, as our own clients do. Our next-generation "shelter services" model means we take full responsibility for all non-production-related support at your Mexico facility. This leaves you free to focus on high-quality production, innovation and serving your customers. We handle Mexico compliance, human resources and all other support needs.
Our management of these necessary but time consuming elements shortens your path to enter Mexico and enables you to launch operations more quickly. Also, you'll be part of one of our dedicated Mexico manufacturing campuses (in Zacatecas or Celaya), meaning you'll join several other manufacturers and be able to realise economies of scale (less-than-load trucking, warehousing, security, maintenance and much more) that you couldn't on your own.
Mexico offers European manufacturers proximity to one of the world's largest markets, cost-competitive operations, free trade agreements and a youthful, talented workforce. By entering Mexico under Entrada's manufacturing support platform, you get the best of all worlds, as well as a shortcut to growth and enhanced profitability.
For more information : www.entradagroup.com