Hamburg: Highly Esteemed  Business Location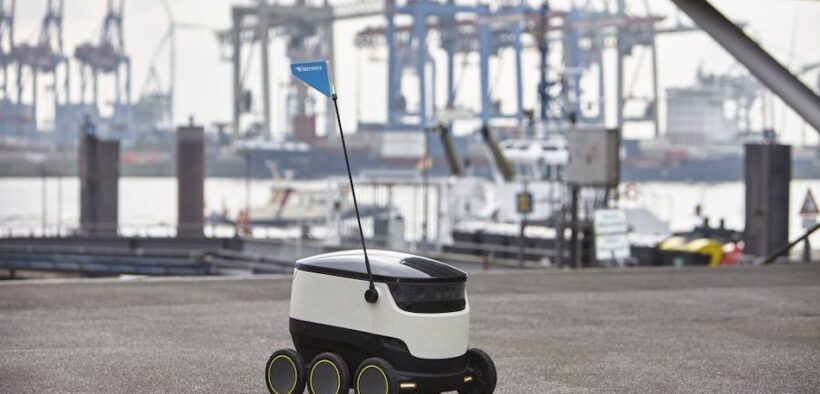 Many of the world's capital cities are also the economic centre of the respective country. London, Paris and Madrid are good examples of this. And yet, beyond these capital cities, there are many other major business hubs worldwide. Against this background, the Financial Times Group's fDi Magazine, a specialist publication on foreign direct investment, recently surveyed the performance of non-capital business locations across the globe. Hamburg achieved an excellent 5th place, just after San Francisco, Montreal, Houston, and Düsseldorf. The other cities that made it into the top ten were Boston, Wroclaw, Edinburgh, Seattle, and Espoo.
One of the reasons for Hamburg's strong performance lies in the fact that it is one of the world's most successful cities in attracting companies from the digital economy. Hamburg's First Mayor, Dr Peter Tschentscher, explained: "Hamburg realised the opportunities entailed in digitisation at a very early stage. Some of the world's leading digital companies, such as Adobe Systems, Dropbox, Facebook, Google, Hootsuite, Smaato, snap and Twitch, coordinate their German operations from Hamburg." Thus, the city in Northern Germany provides an ecosystem that promotes the creation of knowledge-based startups in particular.
Hotspot in Germany
Hamburg is one of the main hotspots in Germany, and startup businesses can benefit from a range of advantages – such as the city's long merchant tradition.
Hamburg's economic landscape is shaped by many medium-sized and family-run companies who keep a strong entrepreneurial focus and who also act as business angels, supporting startups e.g. as sparring partners or investors. In addition, there are many industries in Hamburg featuring high levels of startup activity. These include the creative industries, the retail and consumer goods sector as well as logistics. With dedicated initiatives for founders, Hamburg is thus able to provide an excellent basis for networking between startups and established companies.
"When it comes to the number of startups in Germany, Hamburg is a real hotspot and offers various advantages to prospective entrepreneurs."
What is more, the share of business graduates among Hamburg's new entrepreneurs exceeds the national average. Perhaps they find it a little easier to convince investors of their business plan than natural scientists or engineers. In addition, one out of two founders in Hamburg has some prior experience in setting up a business and has learned their lesson also with regard to raising capital. And this might also explain why Hamburg-based startups tend to maintain closer links with established companies.
Startup ecosystem
Flourishing local industries such as media, e-commerce, aviation and logistics, along with strong growth in coworking spaces and professional support services for startups – such as the Hamburg Startup Unit – that ensure a vibrant startup ecosystem.
Prospective founders and new enterprises with knowledge- and technology-oriented business models are provided with comprehensive information and support in one place: Hamburg Invest's Startup Unit serves as the first port of call for any queries regarding municipal startup programmes, funding opportunities, as well as relevant events and networks in Hamburg.
In short: Hamburg is extremely fond of its vibrant startup scene. Economic clusters, academia, as well as public and private initiatives are always there to support young entrepreneurs through projects, events, and direct investments.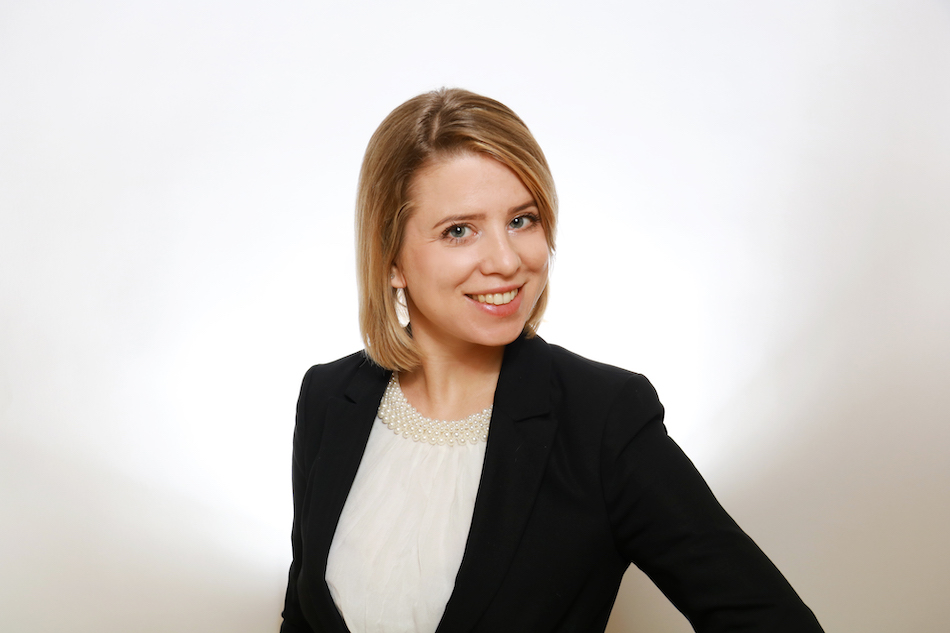 The Hamburg Startup Unit
The Hamburg Startup Unit is the main port of call for all startup businesses in Hamburg. Veronika Reichboth, the director of the Startup Unit, provides advice and support to international entrepreneurs seeking to set up a business in Hamburg. CEO Insight spoke to Veronika Reichboth about Hamburg as a startup location:
CEO Insight: What makes Hamburg so special as a startup location?
Veronika Reichboth: When it comes to the number of startups in Germany, Hamburg is a real hotspot and offers various advantages to prospective entrepreneurs. One of these is the city's long tradition as a merchant town, with many medium-sized or family-run companies that are characterised by an entrepreneurial mindset and act as business angels for startups. What is more, Hamburg is home to many industries with a high level of startup activity. These include e.g. the creative industries, the retail and consumer goods sector as well as logistics. In conjunction with the city's dedicated support initiatives, Hamburg provides excellent foundations for networking between startups and established companies.
CEO Insight: How do you see the future of Hamburg as a startup location?
VR:Hamburg as a startup location has developed really well over the past five years. According to Startupdetector, an information platform that monitors Germany's startup ecosystem, there are currently 1,228 active startups in Hamburg as well as a large number of startup services. I suppose it goes without saying that the Corona pandemic poses major challenges, but at the same time it also offers many opportunities – especially with regard to digitisation processes. Therefore, I do have a positive view of the future and am convinced that Hamburg's startup ecosystem will continue to develop positively on a steady course.
CEO Insight: Do you notice any differences between media and digital startups and startups from other industries?
VR: My experience with other industries suggests that the media industry is generally more open to new ideas and more willing to try new approaches. Up until recently, the more traditional, conservative industries such as logistics and the maritime industries were not very open to new approaches – but today there is a lot going on in these industries too. Overall, it can be said that current trend topics such as artificial intelligence and virtual, augmented and mixed reality, are increasingly shaping all branches of the economy.
"One of the reasons for Hamburg's strong performance lies in the fact that it is one of the world's most successful cities in attracting companies from the digital economy."
CEO Insight: What are the sectors that are particularly promising for startups in Hamburg?
VR: To begin with, startups in the logistics sector have particularly good prospects. Plug and Play Logistics & Supply Chain, the US-based accelerator programme, has made Hamburg their European logistics location and coordinates their logistics as well as other activities from Hamburg.
The Digital Hub Logistics Hamburg is the international innovation hub for digital business transformation in the area of logistics and provides a forum for traditional companies, new enterprises, research, and education. Hamburg's Logistics Initiative is another player with a wide range of services for startups. As regards 2021, the ITS World Congress for Intelligent Transport Systems will be taking place in Hamburg. There is strong political support for the hydrogen sector, and there is an inspiring business environment to be harnessed for stakeholders from the areas of artificial intelligence (AI) and block chain.
Artificial intelligence is actually becoming ever more topical in Hamburg and the Hamburg Metropolitan Region. Activities and projects in the field of AI are spread across various sectors of the economy and fields of business. To systematically promote AI and to tap the potential of it in a sustainable manner, it will be crucial to consolidate existing expertise across different sectors and fields.
To achieve this, the Artificial Intelligence Center Hamburg e.V. (ARIC) has been established recently, and the AI.HAMBURG initiative supports capacity-building and the broad use of artificial intelligence, and machine learning in particular, in companies from the Hamburg region.
AI.HAMBURG is also a founding member of the AI4Germany initiative, which aims to connect key initiatives in the field of AI with a view to actively support stakeholders from Germany's business sector and society in the application of artificial intelligence – and thus guide Germany through the age of AI. In addition, there are a number of exciting new startup services that are currently being developed; I will be communicating further details in due time.
CEO Insight: Does the Hamburg Startup Unit offer something like a "carefree package" for international startups?
VR: Generally: yes, we do. Of course we cannot provide all the support that may be needed, but we always know who to consult for additional support. And after all, we are part of Hamburg Invest, Hamburg's official business development agency – and its core business includes the relocation of international companies.
Click here for the Hamburg Startup Guide:
https://en.hamburg-invest.com/contentblob/11488224/3f7975e7e6132246d883972beb707fa0/data/startup-hamburg-guide.pdf