Hamburg – The New Start-Up Hub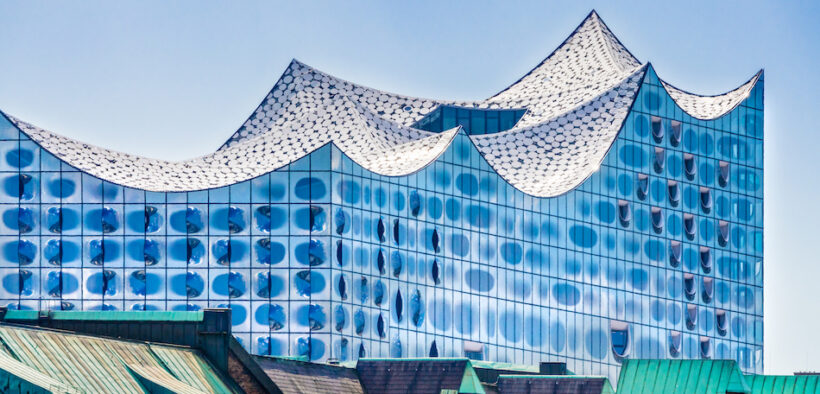 Throughout history crises have played a key role in developing societies and the current pandemic is no different. In times of uncertainty, entrepreneurs, businesspeople and members of the wider community are crucial to recovery and must receive invaluable support, sound advice and financial assistance to help rebuild confidence and rescue the economy.
Germany has always been a technological and innovation powerhouse.  The country's start-up ecosystem has been on the rise for decades and it has produced a number of global success stories including SoundCloud, Zalando, Flixbus and HelloFresh. The country is also home to more traditional big names such as BMW, Volkswagen and Allianz. Germany is one of the most innovative and competitive countries in the world, and ranks third place for the highest number of tech start-ups, after the US and China.

With 1.8 million inhabitants, Hamburg is Germany's second-largest city and the sixth-largest city in the EU. With 2,500 bridges and numerous beautiful canals, the harbour city is more reminiscent of parts of Scandinavia than mainland Europe. It is so much more than just one of Europe's most contemporary container ports and the hometown of Germany's most significant publishing houses. Between the tech industry and traditional enterprise, an exciting start-up scene is currently evolving, drawing creative and pioneering minds in from all over Germany, Europe and beyond.
"Hamburg's potential as a business location is high, and Germany's number one trading hub holds the highest gross domestic product per inhabitant in Europe's strongest economy."
The numbers speak for themselves. Hamburg has recorded Germany's highest number of startups since 2014 according to the startup monitor by the Kreditanstalt für Wiederaufbau. This exciting city is considered a launching pad to the European market, and thanks to a growing number of co-working spaces, accelerator programmes and startup hubs, Hamburg's attractiveness has increased even further. The city's most booming specialisations are smart cities and mobility concepts, virtual reality, Blockchain technology and 3D printing.
Hamburg's potential as a business location is high, and Germany's number one trading hub holds the highest gross domestic product per inhabitant in Europe's strongest economy. The city is a global leader in vertical industries such as mobility, aviation, media, e-commerce and logistics, generating a lively start-up scene in the city. In 2016, the Hamburg Startup Monitor recorded just 430 young digital companies compared to just under 700 last year. Now that is robust growth!
The city's tech sector is currently booming and has got a name for itself as a startup hub nest. This is not a new thing however. In 2011, the first office that Airbnb opened outside the US was based in Hamburg. Furthermore, those tempted by Hamburg's focus on innovation and business support will find a property market that is much steadier than other European cities. Since 2014, both rents and sale prices have risen slower in Hamburg than in other German cities, and Hamburg offers an excellent quality of life.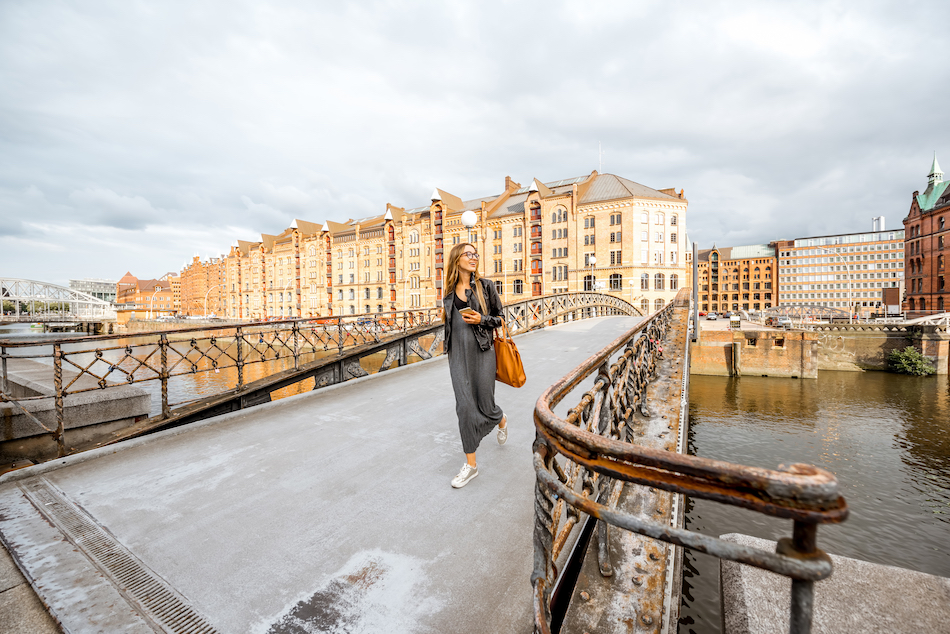 Numerous network events in stylish locations, unique co-working spaces, startup successes and an array of socialising possibilities make Hamburg the go to for 2021. Hamburg's appeal has made it attractive as a work destination, and this has translated into an increasing supply of educated, creative employees. Hamburg offers one of the most proficient labour forces in Europe due to its education and vocational training systems.
From startup aid and financing to networking and global opportunities, Hamburg is the gateway to the digital world and there is one place to go if you want to experience and benefit from the startup ecosystem in the city. The Startup Unit Hamburg, established in 2018, serves as the first port of call for any queries regarding municipal startup programmes, funding opportunities, as well as relevant events and networks in Hamburg. The unit offers information and support from a single source to people interested in setting up a business and to founders with a focus on knowledge- and technology-oriented business models.
The Startup Unit Hamburg is a one-stop shop that provides guidance on existing support on offer, bringing those starting up new businesses together and can offer invaluable contacts who can assist further. The Unit helps strengthen Hamburg's startup ecosystem and represents the scene both nationally and internationally.
Hoping to launch on the market successfully and achieve a sustainable market position? The chances of success are higher in Hamburg than in any other German metropolis.  Hamburg is Germany's creative capital and, according to numerous studies, is one of the most liveable major cities in the world. Announced as Lonely Planet's "Top 10 cities" to visit in 2018, the quality of life is also one of the best worldwide.
Hamburg based flagships can begin small, but thanks to a pioneering spirit and know-how, alongside the support of the Startup Unit Hamburg, they can become market leaders. What is certain is that the future is uncertain, but Hamburg's rebrand – from historic port city to innovation and science hub – is well underway.