India Goes Digital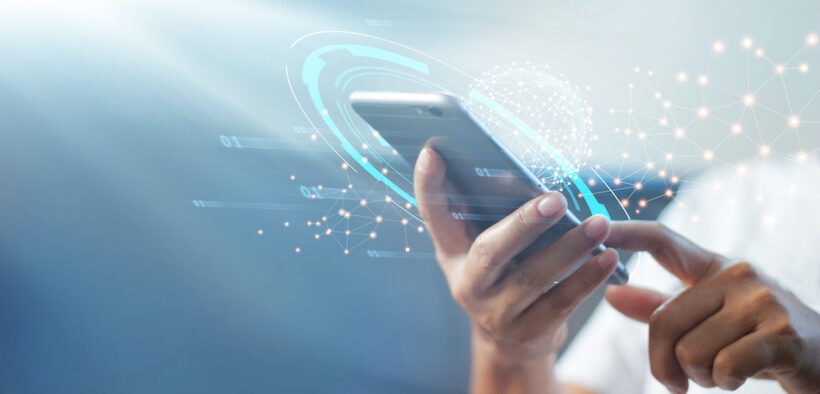 India's digital boom propels the country into global excellence. As a high-tech world leader, India is one of the fastest-growing mobile payment markets and offers a huge opportunity for both foreign and domestic players.
India's prime authority point has always been its numbers. The republic's data consumption continues to boom, and to support it the country boasts one of the cheapest data rates in the world. At an average cost of $0.68 per gigabyte, India is well below the global aggregate of $4.21/ gigabyte.
With a smartphone take up of approximately 45%, India has the highest mobile data consumption rate at 12GB per user a month in the world. Add to that a large talent pool, a favourable regulatory climate, a growing customer base, access to funding and public digital infrastructure among other encouraging things that have aided the rapid growth of start-ups in the industry.
It is an exciting time for India's start-up ecosystem, with nearly 50 innovative businesses riding the new digital wave to command valuations of $1 billion or more. In 2021, amidst a debilitating health crisis, India acquired 11 new unicorns, taking the total to 48, the third largest number in the world, after the US and China.
The Indian fintech ecosystem has certainly grown rapidly, even during the last challenging two years. The COVID-19 pandemic increased remote working, online shopping and telehealth, and India has seen an exponential growth in digital lending and a huge adoption of digital payments throughout this period.
"It is an exciting time for India's start-up ecosystem, with nearly 50 innovative businesses riding the new digital wave to command valuations of $1 billion or more."
Mobile payments in India are now growing faster than card payments as more consumers and businesses adopt digital payments in the aftermath of the pandemic, according to the 2021 India Mobile Payments Market Report. As India doubles down on its ambitions of embracing the cashless revolution, the UPI – that allows individuals to utilize their smartphones as virtual debit cards to carry out instant transactions – has had a huge impact on digital payments in the country.
Mobile transactions processed through the UPI system, launched in 2016, totalled at $458 billion in 2020 and in August 2021 were on track for more than $1 trillion in annualized payment value. The Indian government's union budget also awarded an additional $200m to India's mobile payments market, again fortifying the sector.
According to GlobalData forecasts, the market was worth US$500bn in 2020, and will grow at a compound annual growth rate of 41% to be worth US$2 trillion in 2024. The huge demand offers a fertile ground for several digital payment players, including the tech giants and start-ups. The Indian government is trying to strike the right balance between enabling technology innovation and preventing giants like Google and Facebook from overpowering rivals. India declared limits on fintech competitors from the start – no single player can take more than 30% of total payments transactions. Every company also must use India's open payments platform, guaranteeing interoperability so money can be transferred between any of more than 100 traditional banks and digital services like Google Pay — all without fees.
Payment start-ups that have achieved unicorn status this year include BharatPe, which provides payment services to merchants; MobiKwik, which has a focus on consumer payments and Cred, which allows users to make credit card payments through its app. However, India's unicorn success is not confined to payments. It has spread across sectors like e-commerce to education technology to food delivery aggregation and transport logistics, affording India the second largest number of unicorns, only behind the United States, in building new unicorns.
The coronavirus pandemic is accelerating the move to e-commerce and other online services. The number of digital payment transactions is projected to grow 15-fold over the next two to three years to about a billion a day. With nearly $50 billion raised in disclosed funding rounds, more than 15 unicorns have come up in India in the past two years, thanks to the rapid rise of the consumer market as well as the increasing adoption of digital services and products by individuals and businesses.
The Indian fintech narrative has been one of collaboration, highlighting the role that governments and regulators play in facilitating the spread of new technology and payments systems. A success story where fintechs, financial institutions, regulators and governments have come together to chart its journey.