Innovation in Liechtenstein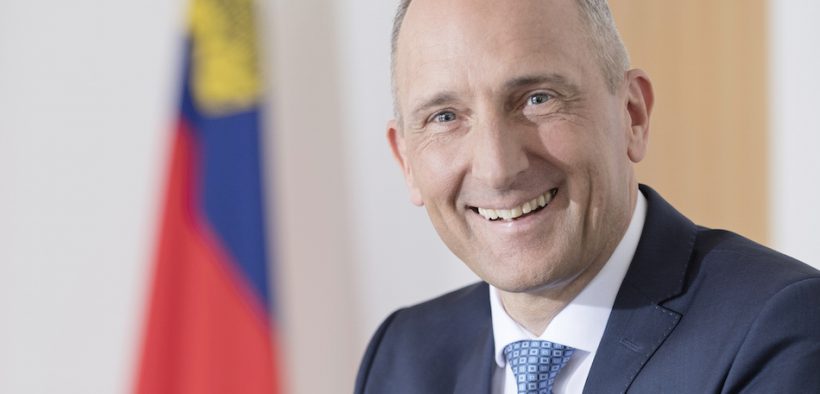 Interview with Adrian Hasler, Prime Minister of Liechtenstein
CEO Insight: There is a spotlight on Liechtenstein and significant interest around the potential of the block chain law. What is the vision behind this regulation and what are the implications for Liechtenstein's global position?
Adrian Hasler: Over recent decades the international business environment has become increasingly more dynamic and this is expected to increase in the future. The ability to foster innovation is therefore even more of a strategic priority and core to an economy, supporting prosperity and employment. Although business innovation stands in the responsibility of entrepreneurs and enterprises, in a more and more regulated business environment – the financial sector for example – private innovation has to be accompanied by public innovation processes and structures. Starting in 2015, Liechtenstein has therefore set up processes and structures within the government and authorities to support innovation, e.g. a state innovation process called "Innovation Clubs", the Regulatory Lab at the Financial Market Authority and the Liechtenstein Venture Cooperative LVC. The concept of the Blockchain-Law is a result of these processes and structures, as well as numerous other measures.
"The Liechtenstein Government is actively enhancing the bilateral and multilateral free trade and tax treaties to ensure secure access to cross-border markets."
The Liechtenstein Government recognizes the broad potential of the Blockchain-Technology regarding the digitalization of the economy in general, that is usually summarized as "Token Economy". The potential reaches much further than today's applications like virtual currencies or Initial Coin Offerings (ICO). With the Blockchain-Law, Liechtenstein wants to provide a legal basis for the Token Economy, for instance by introducing the Token as a new legal element for the embodiment of any kind of right on a blockchain-system. Further, there is a need to provide guidelines for certain service providers in the Token Economy, to reduce the risks of users and societies.
CEO Insight: Geopolitics presents risk for management in multinationals, SME's and Start-ups across sectors around the World. How is Liechtenstein positioned to take advantage of the stable business climate?
Adrian Hasler: Liechtenstein is an excellent business location, providing a high level of political and economical stability, direct access to two markets (EU/EEA and Switzerland), liberal economic policies and a simple fiscal system combined with a low level of bureaucracy. The Liechtenstein Government is actively enhancing the bilateral and multilateral free trade and tax treaties to ensure secure access to cross-border markets.
CEO Insight: As global FDI flows decrease, some European economies are experiencing gains in both international and cross-border investment. How does the ministry plan to support and encourage economic growth and what sectors will be most affected?
Adrian Hasler: Nowadays, Liechtenstein's economy is broadly diversified, with relatively many international successful companies in industry, services and the financial sector. As economic growth is mainly a result of entrepreneurial activities and innovation, the Government will continue to strive for the optimal business framework in order to support innovation.