Ireland: Driving Recovery and Sustainable Growth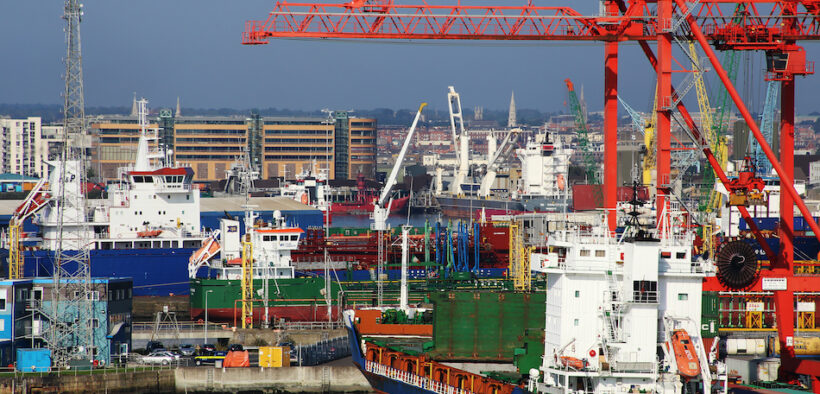 It is 100 years since James Joyce's Ulysses was published. What would the protagonist Leopold Bloom make of walking the streets of Ireland's capital today? Dublin, just like the rest of Ireland, is a beacon for global giants like Google, Microsoft, and Pfizer, as well as a thriving hub for some of the most exciting start-ups bringing innovation across the city.
Ireland's diverse ecosystem is tied together by a stable, adaptable and resilient business environment.  This is reflected in the broad-based growth of the economy last year, which saw a record year for foreign direct investment (FDI). With employment levels now surpassing pre-pandemic levels, there is a confidence across the Emerald Isle for new opportunities.
Tommy Fanning is the Head of Strategic Policy at the Investment Development Agency (IDA) Ireland, which promotes FDI into the country.
As he says:
"Our stability, adaptability and resilience attracts the very best talent and most forward-thinking corporate players.  Our workforce is thirsty for a challenge and prides itself on innovation, collaboration and the unique perspective found in our country".
Tommy has carried out wide-ranging roles in the engineering, biopharmaceuticals and finance sectors of IDA, and is now responsible for the development of Ireland's strategy for investment in these key areas across Europe, North American and Asia-Pacific regions. With 17 years spent at IDA, Tommy has a varied perspective of what's to know about the FDI offering found on the Emerald Isle.
Facts and figures:
Ireland is comparable with Japan and Germany, powerhouses of manufacturing, with in excess of 40% of value added in the economy coming from the manufacturing sector in 2021[1].
Ireland is highly integrated in the global economy and one of the most open in the world to trade [2].  Provisional figures show Ireland's good exports reached a record high in 2021 of €165.2bn.
2021 saw the highest FDI employment level ever at 275,384 directly employed in the multinational sector accounting for 11% of total employment[3]
Employment in Ireland grew at among the fastest pace in the EU in Q4 2021, with employment now surpassing peak pre-pandemic levels[4].
249 FDI investments won in 2021 – 104 of them being new name investments to Ireland and 145 companies choosing to re-invest and expand their Irish operations.
The government has also provided a registry of digital hubs – a community to provide for the full needs of a remote worker – bringing remote work opportunities to the whole country
A third of MNO's have locations in Ireland for over 20 years including IBM, Citi and Apple.
Ireland is a now a leading global economy which has shown initiative, creativity and resilience. These outstanding numbers reached after enduring a pandemic perfectly realise the wise words of Joyce: 'Fall if you will, but rise you must' – encompassing the admirable journey made by this remarkable nation.
[1] CSO, Quarterly National Accounts, March 2022
[2] OECD, FDI Qualities Assessment of Ireland, 2020
[3] DETE, Annual Employment Survey 2021
[4] Eurostat, Q4 2021 GDP and employment release, March 2022
About IDA Ireland
IDA Ireland is an autonomous Statutory Agency set up under the Industrial Development Acts 1986 – 2019. The Agency operates in accordance with the provisions of the Acts and under the aegis of the Minister for Business, Enterprise and Innovation, who is empowered to provide funds to discharge its obligations and issue general policy directives/seek information on the Agency's activities.