Bank Aims to Access All Areas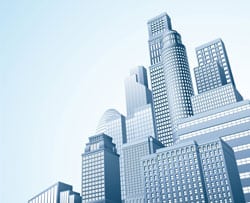 Access Bank is a leading African bank, operating 366 branches and over 1000 ATMs in major centres across Nigeria and with subsidiaries in Sub-Saharan Africa and the UK. For over 26 years the bank has been providing leading corporates, SMEs and retail customers with the highest standards of speed, service and security in its banking offering while delivering exceptional returns for its 800,000 shareholders. As part of our five year strategic plan launched in 2012 we have been driven by an ambitious, yet we believe achievable goal to become the world's most respected African bank. Following the successful acquisition of Intercontinental Bank in 2012, we have continuously sought to build our capacity to meet the needs of our existing customers and to build our customer base further as we develop our presence in the retail banking sector.
This is driven not only by a desire to diversify our business offering and drive growth, but also by a desire to provide an under banked population with the financial access needed to give them the independence to achieve their ambitions in the business and personal spheres.
 In order to do this, in 2014 we have undertaken a strategic capital raising, both through the issue of Eurobonds and, going into 2015, through a ₦68bn Rights Issue. This has been made possible through the investor confidence placed in us due to our responsible business model, proven growth over the period, and external recognition of our business practices, most notably from the recent upgrade to an A+ from Agusto & Fitch.
With the backing of our investors, we have been able to launch some exciting new products this year, which have confirmed us to be trailblazers in the retail banking space. Most notably perhaps, and in line with our longstanding commitment to serving those who have not previously felt supported by the financial services sector, we have focused on developing our "W" offering, a tailored banking service which recognises the growing dominance of women in the business space, our own bank inclusive, where 30% of our board members are female. 
"With the backing of our investors, we have been able to launch some exciting new products this year, which have confirmed us to be trailblazers in the retail banking space."
Indeed, worldwide, over 30% of businesses are female-owned entities. The strength of this empowered portion of society cannot be underestimated. Strong female business leaders create change which creates ripples through the economy, driving growth with innovative business ideas which could not be found in the one-dimensional business environments of previous decades. To build our offering, we identified three key customer groups around whom we could tailor our innovative products: young professionals, home and family builders and female business owners. To these customer groups, we are now proud to offer personal loan product bundles which include advances for school fees, personal loans for unexpected emergencies, and financing for the acquisition of vehicles. We also offer the pioneering Maternal Health Support Scheme, a product which supports women in their quest for motherhood and promotes female wellbeing through loans for hospital procedures and foreign travel for medical reasons.
We continue to grow our loan and retail book, and after the launch of a new website, and numerous events and workshops, we have established ourselves as one of the main go-to banks for SMEs in Nigeria. We continue to balance our unfailing dedication to financial inclusion through our early savers offers with our leading position in corporate banking. 
We believe that creating a sustainable business is also a priority, as it creates equity for our business, the environment and the community around us. That is why we aim to embed sustainability into the core of our operations. It is the only way to build a business that delivers an enduring legacy of value to shareholders. 
Moreover, in demonstration of our commitment to the country and the National Identity Management System, we were selected as the pilot issuer bank of the National Identity Smart Cards which also serve as electronic payment cards. This program launched in 2013 is the largest roll-out of a formal electronic payment solution in the country and the broadest financial inclusion initiative of its kind on the African continent. We continue to work closely with both MasterCard and the government with a view to planning the next phases of the project.

We are truly a bank who can offer speed, service and security, no matter what the wide ranging demands of the customer are. Not only this, but we are a bank which constantly endeavours to improve its offering in order to retain a leading position in the sector. The ongoing rights issue will give us the means we need to continue to deliver on these promises. As part of our continued growth strategy, we continue to focus on mainstreaming sustainable business practices into all its operations. The Bank strives to deliver sustainable economic growth that is profitable, environmentally responsible and socially relevant.
We are confident of our strategy of sustainable growth, ever improving governance standards, and focus on risk management. We are excited by the Group's potential and confident in our objective to become the world's most respected African Bank and Top 3 player in select markets.
Website