Banking on Better Business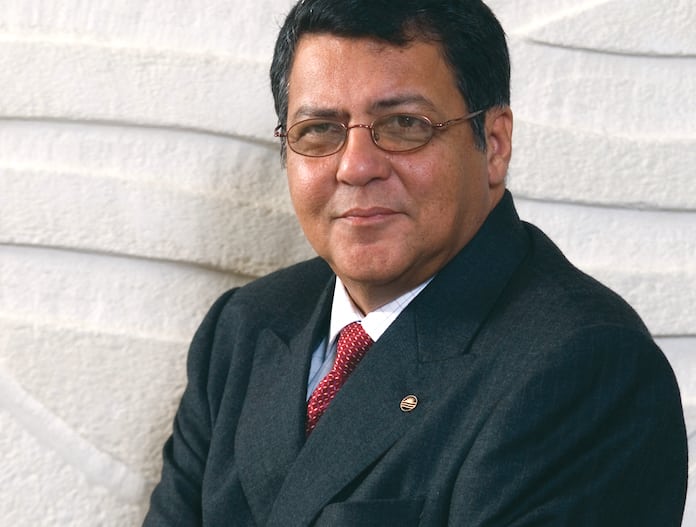 CEO Insight speaks with Brian Stuart-Young, CEO of Global Bank of Commerce Ltd
Renowned as Antigua's grandfather of international financial services, Global Bank of Commerce Ltd., (GBC) the first bank licensed in Antigua and Barbuda in 1983 under its local legislation governing its financial centre, is a Caribbean owned and operated financial institution providing its products and services to local, regional and international customers for over three decades.
CEO Insight: Landing a place on CEO Insight's most influential list requires innovation, trustworthiness and business know-how. In an increasingly global and competitive business landscape, reinvention is fundamental for continued success. How does GBC incorporate innovation into its work and services?
Brian Stuart-Young: Banking is a traditional business, but it still needs to keep pace with the life-style demands of its clients and communities. The Bank earns the regard of its loyal customers through its tradition of service excellence over the past three decades by meeting its client demands.
However, GBC's financial Group is not only about growing clients and deposits but also about giving clients better choices for banking services and promoting financial inclusiveness. GBC's investments in banking technology that were made initially for international services are being used for improving financial services domestically.
That is why our indigenous banking Group, through common shareholding, invested in the formation a local commercial bank, processing centre and alternative payment solution. All of these investments in financial services work together with the objective of improving Caribbean financial lifestyles, making bank services and payments more convenient, efficient and secure.
---
"Antigua & Barbuda was the fastest growing economy in the Caribbean region in 2016 and resisted a wave of accelerating inflation, according to a report by the United Nations Economic Commission for Latin America and the Caribbean."
---
CEO Insight: The Caribbean banking industry is very competitive, with various financial services offered in different jurisdictions. In a region attractive to investors, Antigua & Barbuda's sound regulatory environment and banking facilities are amongst the best in the world. What is it that makes the Antigua & Barbuda's banking sector stand out?
BSY: Antigua has successfully reshaped its regulatory and business operations to meet the requirements of being a safe harbour for foreign direct investments and to attract business services wishing a more stable environment. Antigua and Barbuda undergoes regular peer evaluation by the Caribbean Financial Action Task Force and reviews by the World Bank and the IMF, giving enhanced scrutiny to the financial centre's operations.
Balancing the client's needs for confidentiality with the requirements of meeting international financial regulatory standards, it has over a dozen Tax Exchange Information Agreements; is compliant with the highest international standards of transparency and exchange of information as set by the Global Forum of the Organisation for Economic Co-operation and Development (OECD); is also cooperative with the USA's Foreign Account Tax Compliance Act (FATCA); and is a member of the Egmont Group which provides the secure exchange of expertise and collaboration between 156 financial intelligence units worldwide to fight against money laundering and the financing of terrorism. Being a small, sovereign, stable, tourism-related jurisdiction, and compliant with international regulations, is appealing to many investors.
CEO Insight: Antigua and Barbuda is regarded as the 'economic powerhouse of the Caribbean', appealing to corporate interests worldwide and GBC is leading the way in global business banking. In 2018 what are the opportunities ahead and how is GBC getting prepared? What financial infrastructure is in place to meet the more demanding, modern investment criteria?
BSY: Antigua & Barbuda was the fastest growing economy in the Caribbean region in 2016 and resisted a wave of accelerating inflation, according to a report by the United Nations Economic Commission for Latin America and the Caribbean (ECLAC). Antigua's financial centre has appropriately reorganised itself to meet the requirements of modern business and the surge of global demands for financial solutions to serve international business, wealth management and ecommerce services.
GBC, through its stalwart banking reputation and investments in modern financial technologies, is redefining the role of banking relationships and complimenting business opportunities that need technology-driven solutions. We are well positioned to enter the next phase of banking services that will leverage the use of blockchain's incorruptible digital ledger of economic transactions that can enhance financial services under a regulated environment. The combination of well-regulated financial service providers and the ability to offer modern financial services in a stable environment makes Antigua and Barbuda a premier location for doing global business.
---
"GBC has embraced a tradition of service excellence for over 30 years to meet changing client demands."
---
CEO Insight: Better known for its sunshine and sandy beaches, Antigua & Barbuda is considered a trustworthy location for both tourism and international financial services. GBC is a pioneer in creating best banking practices in the Caribbean, in an industry that is constantly growing and changing. What new and exciting technology-driven facilities will help GBC maintain its current standing?
BSY: The GBC Group is well aware of the ever-evolving state of payment services internationally, which are largely driven by financial service providers rather than financial institutions. The Group's philosophy is to enable banking services to meet the demands of the growing digital community, rather than simply replacing them.
The banking Group invested in its own local data centre, Global Processing Centre (GPC), a fully certified PCI DSS processor of financial transactions, which operates a modern processing platform for all card, digital and mobile wallet and ecommerce services. GPC processes Visa and MasterCard transactions and has established direct integration with China's Union Pay International. GPC also serves various Caribbean financial institutions from Guyana in the south to Haiti in the north. The GBC Group also invested in the creation of an alternative payment solution, which was branded as SugaPay – "the sweetest way to pay".
It is a marriage between your payment card and your mobile phone which delivers trusted, convenient payment services. Integration with departments of Government and a broad cross-section of merchants are being established. With the 2017 hurricane disasters in the region, GPC is able to facilitate the acceptance of online donations. These innovative payment solutions are helping to improve Caribbean consumer lifestyles by making payments more convenient and banking more engaging.
CEO Insight: Brexit, Trump's potential trade tariffs and the recent European elections have all led to greater complexity in conducting international business. What can GBC offer its clients to combat this increased complexity and what are the top trends that will define the banking industry in 2018?
BSY: GBC has embraced a tradition of service excellence for over 30 years to meet changing client demands. The volatility of some international markets will make the stability of Caribbean jurisdictions more attractive. GBC's experienced and professional staff values its local, regional and international clients and understands the requirements of the more discriminating investor seeking superior and personalised wealth management, private and commercial banking services.
As the Banking sector evolves with the advent of new technologies such as cryptocurrencies, it will be essential for traditional banks to cater to the changing needs of their clientele. The banking industry must constantly evolve to satisfy client lifestyles, yet still maintain the security, trust, regulatory compliance and the commitment to excellent service to their customers. GBC is focussed on expanding this "Global Village" concept to its banking relationships in 2018.
For more information: www.globalbank.ag