Finance Teams with Ambition Must Use Automation and Analytics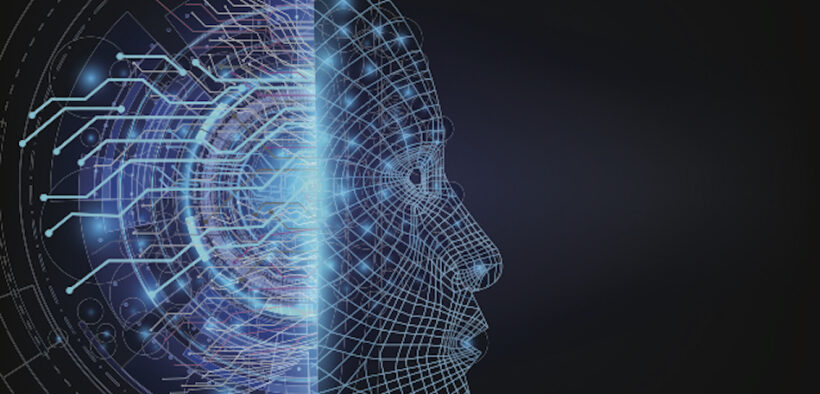 Having weathered the storms of the last 7 months, finance teams in large companies must seize the moment to take a more strategic role.
They can use transformational technology to become key advisers, sought after for major boardroom decisions. The climate in which they operate has changed and organisations are thinking more long-term about how finance teams contribute. Partly this is because the pandemic exposed how finance departments were often ill-equipped to create the detailed what-if scenarios that chief executives and their boards need quickly in times of crisis. Playing out the consequences of major decisions and drilling down into the figures is very difficult when spreadsheets are the only source of intelligence.
The time is ripe for change
We're now at the point where many boards recognise there is a need for change. Finance directors also recognise they need to recruit talented individuals and implement digital automation and analytics capabilities within their departments if they are to face up to similar challenges in future and achieve the strategic role they should fulfil.
Research last year among 500 finance and technology professionals in large UK companies revealed that many finance professionals know they are hampered by lack of technology. More than half in the MHR Analystics survey said they needed process automation, data analytics and business intelligence to survive the next five years. The majority (54 per cent) said automation would significantly improve their efficiency.
"Research last year among 500 finance and technology professionals in large UK companies revealed that many finance professionals know they are hampered by lack of technology."
This was before the pandemic, of course. If finance teams are to become less process-driven and more strategic, their directors and their boards will need to begin now as global business reorients itself.
Some finance teams have automated core, day-to-day financial management processes such as order-to-pay, purchase-to-cash and general ledger and gone no further. True transformation, however, requires greater change on two fronts.
The first is in what teams deliver to the organisation, the second is how the CFO and his department are perceived within the organisation.
Two key processes elevating the role of finance professionals
The two processes that really effect change are "report and analyse" and "budget, plan and forecast". By automating these processes, teams free up the time of highly-qualified professionals who will invariably identify and drive further transformation. These are also the processes most visible to the rest of the organisation, which is a significant consideration as finance teams seek to raise their profile. They are also areas that gain greatest buy-in because most employees in an organisation are data-consumers in one way or another.
While reporting is advanced in most organisations, there is still an inability to turn data into information by creating a clear and compelling narrative. This is often down to lack of time because of other manual tasks, but its other major cause is lack of tools to analyse and present data from multiple sources meaningfully, using dashboards and visualisations.
"Budget, plan and forecast" on the other hand, is often the least mature process and has been in sharp focus during the recent crisis. Process improvement under this heading covers data collection, consolidation and model maintenance. Key business and value drivers are identified as the basis of plans.
These improvements enable "best practice" rolling or continuous planning within the organisation and involve all departments, increasing collaboration. Connected planning integrates the entire organisation, providing, for example, HR plans linked directly to profit-and-loss or sales-and-order process planning.
Changing culture and mindset
These process changes will transform performance, but there is also a question of culture and mindset that should be addressed if finance teams are to have greater input at the highest level. This is where they need to take the initiative in change-projects to show they are strategic and forward-thinking, rather than being content to remain back-office data-collectors. This should be a continuing, long-term initiative, championed by the CFO at board level.
One specific initiative that is worth a mention at this point is business partnering. This is the practice of embedding a member of the finance team within operational departments to improve understanding and collaboration. It is not new, but if implemented properly, can help accelerate change and quickly alter how finance professionals are viewed internally.
The role of technology
Technology, of course, is critical. It is not the be-all and end-all but finance teams can effect real change and quickly elevate themselves within the organisation just by creating more time to analyse. For "Budget, plan and forecast" functions, for example, technology plays a critical role, as conventional spreadsheet tools do not have the breadth of functionality and capability to deliver the level of agility and adaptability required.
Technology can also facilitate self-service reporting, reducing the burden on the finance team while empowering the rest of the organisation. Not all technologies are equal, however, so it is vital to select the right platform from a provider offering full training and continuing support.
Informed selection of technology to transform key processes will prove to be transformational for finance teams. From being immersed in back-office drudgery, they will be liberated to supply vital intelligence and become essential to all strategic planning within an organisation. They can deploy the full range of their talents to empower the decision-making of their boardrooms and create more fulfilling careers for themselves. , This is true transformation, elevating the finance teams to into strategists and thought-leaders.