Global Trade: Banking Getting Better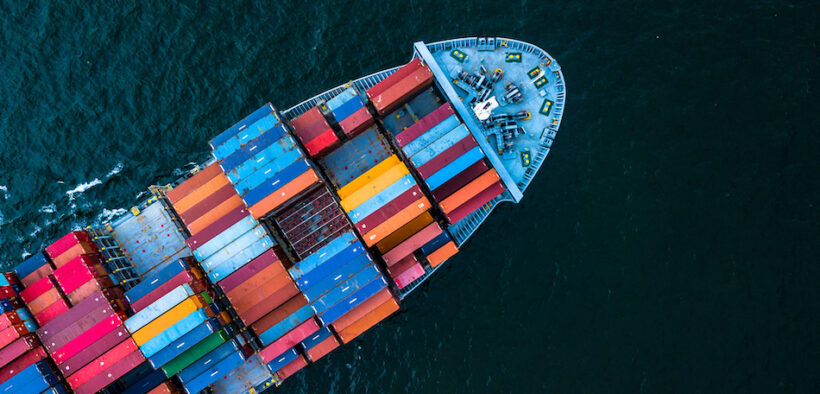 Last year was turbulent, not least for the global trade finance industry. The COVID-19 pandemic disrupted the economy, interrupted supply chains around the world and short-circuited business operations.
Alongside COVID-19, trade tariff wars between the US and China and uncertainty over Brexit, further exacerbated the status quo. It was an unprecedented environment, and trade finance bore the brunt of this institutional crisis as changing customer demands and financial inclusion continued to disrupt the industry.
Even now, the economic picture is still guided by the pandemic. Traditional platforms and outdated paper-based processes create additional obstacles – but from big data to blockchain – digital technologies hold transformative potential for the global trade finance industry, and the market is projected to reach a staggering US$9,586,980m by 2027.
"As strong growth in trade finance looks set to continue, providers like Euro Exim Bank (EEB), are driving the market."
Global trade finance returns have dropped from $53bn in 2019 to $49bn in 2020 but are set to bounce back to $52bn this year. Revenues, driven by improved margins, could rise higher than pre-COVID-19 pandemic levels as soon as next year – with frequent rebound predictions buoying the industry. By 2022, revenues will reach $54bn, above the pre-COVID-19 level, according to a forecast made by Coalition – an S&P Global-owned research company. Amid positive forecasts, vaccine roll outs and growth in emerging markets, there are several reasons to remain hopeful, though the real impact of the pandemic on asset quality deterioration will only become evident mid-way through 2021.
As strong growth in trade finance looks set to continue, providers like Euro Exim Bank (EEB), are driving the market. EEB's differentiators include trust, leadership, experience, personal relationships, country expertise, speed of response, cost-effective instruments and continuous contact and information sharing. The shift from cash to remote payments, remote working and social distancing have triggered a further surge in use of remote payment channels and digital banking, and EEB is the world's first regulated bank to use exciting new technologies, namely Ripple On-Demand Liquidity and xCurrent, providing customers with unparalleled speed, reach, reliability, cost control and security.
Simple technology solutions such as electronic signatures and application programming interfaces improve connectivity between banks and their client companies, and technology and digitalisation continues to play a crucial role in the financing of trade. The willingness and ability of providers such as EEB to move to automatic processes shows innovation; with significant investments in technology, implementing cutting-edge solutions like blockchain, artificial intelligence, machine learning and robotics. Innovation won't stop a crisis, but it is instrumental to finding the way out. EEB is recognised as the 'go to' industry leader in trade finance, building on its experience servicing trade clients economically and efficiently across the world.
"2020 was a year of resilience and adaptation, and as we enter a new decade, areas of opportunity abound for those that show up."
Threats to positive macroeconomic outlooks persist, with an uncertainty about the future progress of the COVID-19 pandemic. The recovery time is still extremely unpredictable, which makes any forecasts about the global economy subject to change. Due to the pandemic-driven lockdowns and travel restrictions, global merchandise trade is expected to have declined 9.2% in 2020, according to a World Trade Organization forecast, but as supply chains stabilise new opportunities will emerge. However, overall profitability could initially dimmish due to rising prices, including investments in IT and an increase in loan impairment fees.
2020 was a year of resilience and adaptation, and as we enter a new decade, areas of opportunity abound for those that show up. At a time where banks have tightened financing, restricted loans and halted other forms of supply chain finance, a provider that is secure and stable in the face of challenges. With a diverse team currently represented in 24 countries, EEB offers competitive rates and a unique, trusted service. EEB has always invested in technology and created its own trading platforms, and its growing customer base will reap the benefits. This standout global trade financier is future ready.
Trust has always been the basis of the trade finance industry, and EEB, one of the fastest growing international institutions of the financial services sector, is top of the list. Moving from paper to digital assets with ease, employing new technologies, dealing with demanding local, national and international regulatory obligations and moving from an on-site to a remote working environment with safety, expertise and care, have all challenged and tested the current operations mode. And EEB has flourished.
Global trade will continue despite ongoing geopolitical tensions and a worldwide pandemic, and trade finance can act as a critical driver in the recovery process. It has undergone substantial transformations to safeguard continued access to vital financing, which will aid global growth and prosperity.
The post-pandemic economic environment is unexplored terrain, and as we look to boost international economic recovery and drive growth, we must reach new heights in global trade and unlock the opportunities of tomorrow.