Revolut CEO: We Hope to Hit $10 Billion Valuation In A Few Years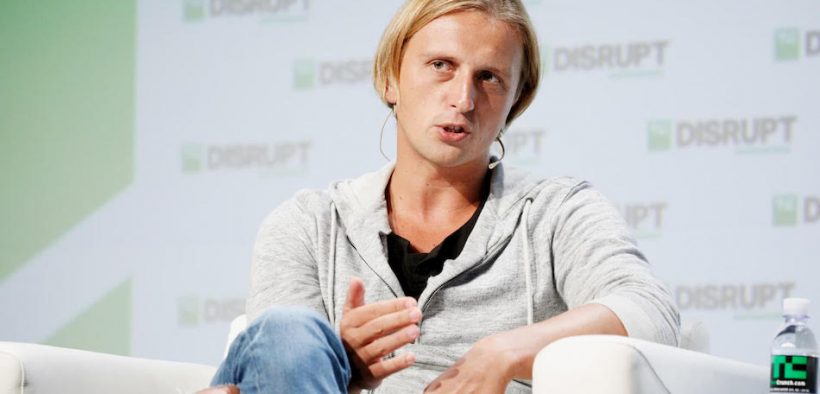 Revolut, the UK-based financial technology company, is expected to reach and surpass the $10 billion valuation in just a few years. Nik Storonsky, the CEO and Founder of Revolut confirmed this during an exclusive interview with LearnBonds.com.
During the interview, Mr. Storonsky talked about the challenges that Revolut is currently facing. He explained that Revolut is working to find the best candidates to join the firm and meet the current growth needs. "Each market that we enter also presents us with new and interesting hurdles, so expansion and adapting to new markets is another exciting challenge," he said.
Revolut has been expanding since 2015 when it was released to the market. Since that time, the firm became a new competitor to banks and traditional financial institutions. As the demand for new financial products and services continues to grow, Revolut's valuation follows the same path.
In just a few years, if the company maintains its growth rates, Revolut could surpass the $10 billion valuation. "I think it will happen at some point, and we hope that in time we'll exceed a $10 billion valuation. It would be hard to pinpoint when we might reach that number, but I expect that it may be within the next few years," Mr. Storonsky told LearnBonds. He went on saying that they are not focused on being the most valuable fintech firm, but they want to offer customers around the world, the best possible financial experience.
Nik explained Revolut is building robust governance procedures to cope with their growing customer demand. In the past few months, the firm appointed several experts in different areas to strengthen their management team. Regarding the future of the company, Storonsky stated they will continue to hire great people around the world and expand to new regions and markets. Moreover, they are also working in order to ensure that customers receive the best financial services experience.
In addition to it, the challenger bank is working so as to maintain their exponential growth and move towards profitability. The CEO and Founder of Revolut ended the conversation by talking about the interaction between traditional and challenger banks.
On this subject, he explained:
"Many traditional banks around the world are failing by not offering effective technology platforms, not integrating customer data properly for better suggestions and failing to serve customers with enough machine-learning intelligence embedded in their process."
According to LearnBonds, a $10 billion valuation could potentially place Revolut among the top 100 lists of banks by market capitalisation. Barclays Pcl, for example, is currently the 64th largest bank with $28 billion market cap. Meanwhile, the banking giant HSBC Holding is in the 7th position with a market valuation of $144 billion. At the same time, Barclays was able to make $2.8 billion last year. If Revolut wants to have a $10 billion valuation it would have to make $1 billion per year. Currently, Revolut is still an unprofitable company.
The full interview can be read here: https://learnbonds.com/news/revolut-ceo-we-expect-to-hit-10-billion-valuation-within-few-years/