ABACE2020 Brings the Evolution of Business Aviation to Shanghai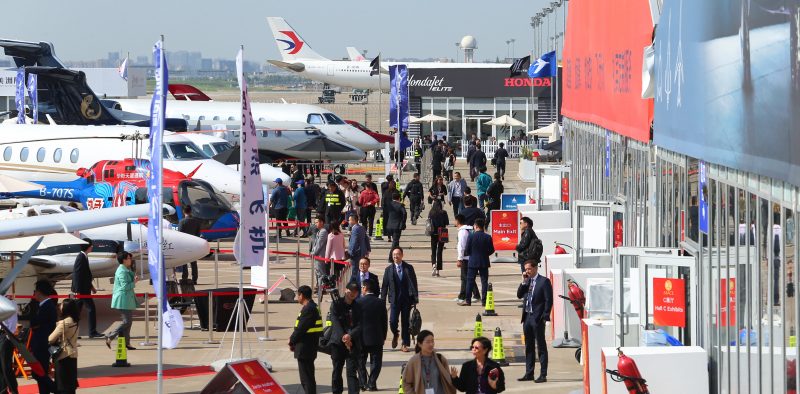 Business aviation continues to undergo a thrilling evolution around the globe, with an industry exploring new products and technologies that are driving its progress toward a safe, efficient and sustainable future. These developments coincide with the 2020 edition of the Asian Business Aviation Conference & Exhibition (ABACE2020), taking place 21-23 April 2020 in Shanghai. The show will be an important opportunity for thousands of top business aviation leaders, entrepreneurs and other purchase decision makers to explore these advances, and how this vibrant and evolving industry may serve them.
Since its launch in 2012, ABACE has rapidly grown to over 9,000 attendees from 50+ countries around the world, 165 exhibitors and more than 300 members of the international media. ABACE is held in partnership between the National Business Aviation Association (NBAA) and the Shanghai Airport Authority (SAA), and co-hosted by NBAA and the Asian Business Aviation Association (AsBAA).
Among these changes has been the emergence of urban air mobility, or UAM. This year's ABACE will build upon the display of these new technologies seen at last year's show, which included a session dedicated to the development of Urban Air Mobility in Asia, as well as a symposium, hosted by the Civil Aviation Administration of China (CAAC), which explored innovative ideas for further developing China's aviation infrastructure to meet future needs.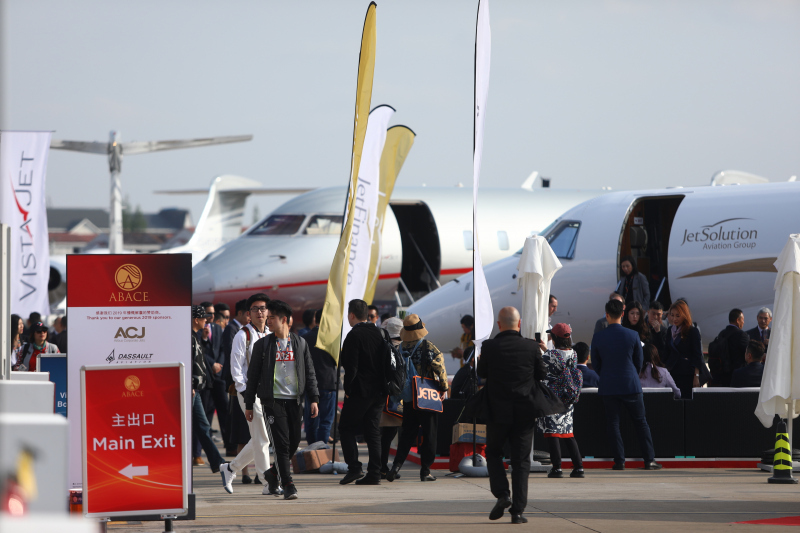 Sustainable aviation fuel (SAF) is another new technology that holds significant promise for the industry. Available now and approved for use in all aircraft operations, SAF requires no aircraft modifications, has no negative impact on aircraft systems and can actually improve performance, relative to standard Jet-A, in addition to reducing carbon emissions off the aircraft. This exciting fuel will be in focus throughout ABACE.
Other areas to be explored throughout ABACE2020 include unmanned aircraft systems (UAS), alternative propulsion technologies and other emerging technologies in the industry. The event's Careers in Business Aviation Day will also look to the future, by introducing high school students to business aviation careers from a wider geographic diversity of schools than ever before.
Top government leaders have also recognized the unlimited potential that business aviation represents to companies in the Asia-Pacific region. This was displayed during the opening keynote session at last year's edition of ABACE, which included the participation of Jiang Chunshui, Party Secretary of the East China Regional Administration of the CAAC; Yun Qin, Shanghai Airport Authority (SAA) chair; Xin Feng, SAA President; and Cai Jun, Shanghai Traffic Commission inspector. The session also included addresses from Sean Stein, consul general of the United States in Shanghai, and Weldon Epp, consul general of Canada in Shanghai. This year's show will also feature regional and global leaders in aviation policy circles.
These and other important discussions toward growing and expanding business aviation across the Asia-Pacific region will continue throughout ABACE2020, with the event hosting esteemed government officials from across the Asia-Pacific region, and around the globe, who will share their perspectives on issues relevant to the industry's ongoing development.
ABACE2020 will also feature a lineup of several dozen business airplanes and rotorcraft on display at Shanghai Hongqiao International Airport, while organizers expect more than 185 displays and exhibits in the Shanghai Hawker Pacific Business Aviation Service Centre.
As does business aviation around the globe, ABACE continues to explore new frontiers and cross new milestones in reflecting the dynamic evolution and unique characteristics of this industry throughout the region. On behalf of NBAA and our partners, we look forward to having the business aviation community in China, across Asia and from around the world come together in Shanghai to explore the latest exciting developments in our industry.
For  more information: www.abace.aero/2020/