Cook Islands: The Safest of Havens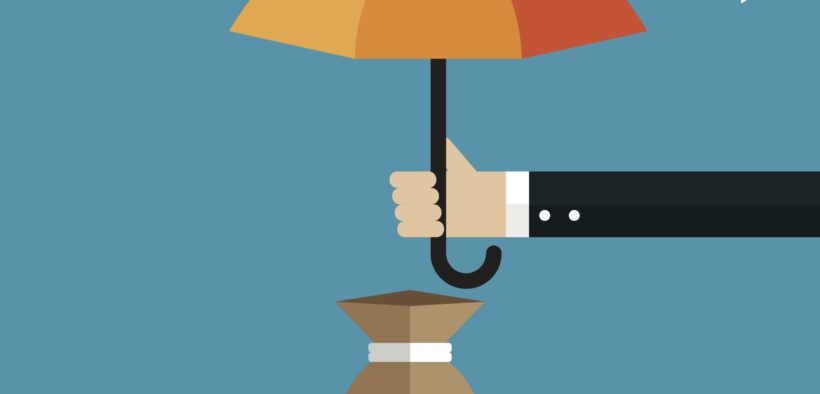 When it comes to wealth building, management and protection, it is hard to argue with the Cook Islands' credentials when it comes to privacy, confidentiality and integrity. Its international financial services sector is transparent, accountable and acts as a force for good for the jurisdiction, constituting one of its three economic pillars, alongside tourism and fisheries.
For a population of just 17,500, spread over more than two million sq km of the South Pacific, the sector provides an invaluable source of economic diversification unrestricted by geography.
This is no fly by night offshore haven – the Cook Islands has built up a reputation for trustworthiness, reliability and security over four decades and is constantly proactive to ensure it stays one step ahead of the prevailing international regulatory winds. It offers clear legislative and regulatory certainty and premium levels of privacy, yet this comes at no cost in terms of compliance with international reporting requirements.
"A rich array of private, retail and commercial banking as well as asset management services are becoming increasingly synonymous with the Cook Islands' offer."
Discretion and high levels of personal service are assured for HNWIs and UHNWIs in the Cook Islands, which has matured and evolved into a legitimate and accepted part of the fabric of the global financial system, to become an exemplar of how jurisdictions can prosper and flourish without losing their essential appeal.
Responsible and well-regulated, the Cook Islands plays a central global role that goes beyond tax mitigation, offering fantastic opportunities for both corporations and individuals alike. Under ever tighter scrutiny from various forces ranged against them, the Cook Islands has been quick to adapt to ensure compliance with new directives from various international bodies, and has made proactive efforts to combat tax evasion and illicit tax flows as part of a concerted effort to have legitimacy bestowed upon it.
International financial services is a misunderstood and much maligned sector, which offers small island states such as the Cook Islands the opportunity to diversify, innovate and grow into fiscally independent jurisdictions, unchecked by the usual restrictions associated with geography.
Yet, the G7 et al show no sign of relenting as they seek to channel their combined fiscal authority into crafting a new era of tax transparency, designed to see money flowing into their depleted coffers. The screw-turning comes in the form of various programmes and regulatory requirements centred around accelerating the automatic exchange of information to leave no place to hide for those that would seek to avoid paying their way.
The irony here is that many of the jurisdictions targeted have now become more transparent than those pointing the finger, as part of their exasperated quest to achieve regulatory, political and moral legitimacy.
For those prioritising wealth preservation, and those with long-dated investment horizons, the Cook Islands can offer plenty in the way of evidence regarding its credentials. Its financial services landscape is renowned internationally by those in the know for its pioneering and much aped asset protection trust. Yet, this is merely the headline to a story of outstanding product, service, expertise, pedigree, innovativeness and trustworthiness.
The Cook Islands Government is committed to the international financial services sector as a key component of its economy, both now and going forward, which is a key reason why the jurisdiction should be on the radar of anyone concerned with wealth preservation. For here is a place that offers protection, flexibility and ease of administration, with plans customised to the client's unique personal and family circumstances and needs.
A sovereign nation in free association with New Zealand, the South Pacific collection of 15 islands can point to a distinct strategic advantage when it comes to engaging with and serving both the Asian and US markets.
Offering some 21 Tax Information Exchange Agreements and commitment to the OECD Automatic Exchange of Information, it also boasts a 'no stone unturned' body of legislation regarding anti- money laundering and combating the financing of terrorism.
Its spectrum of products encompasses flexible corporate vehicles to complex wealth management plans that can draw on trusts, companies, foundations and partnerships to serve clients based in both common and civil law jurisdictions. Meanwhile, a rich array of private, retail and commercial banking as well as asset management services are becoming increasingly synonymous with the Cook Islands' offer. In addition, a comprehensive range of insurance business is permitted, including the provision of captive insurance services.
And, with banks such as the Cook Islands' Capital Security Bank able to point to the fact that total capital to risk weighted assets ratio exceeds stringent Basel III requirements, if investors and analysts aren't yet on board, one has to wonder why, for such institutions are the embodiment of adequacy, liquidity and stability, offering the safest of havens.
While the narrative from some militant quarters would have it otherwise, it is essential to remind oneself from time to time that there is no crime in holding wealth per se. The overwhelming majority of international companies and structures held within the Cook Islands are done so for wholly legitimate reason. The industry exists to facilitate that and is at strict pains to do so within the law at all times.
Just as the ubiquitous "Kia Orana" Cook Islands greeting translates to "May you live a long and fulfilling life", so too does this mantra inform the wealth this nation acts as a trusted guardian for. The Cook Islands is somewhere for the conservatives among us who believe in protecting and growing that which they worked so hard for, at all times informed by security, law and order. For this approach is the proven route to sustainable growth and long-term value.