The Path to Growth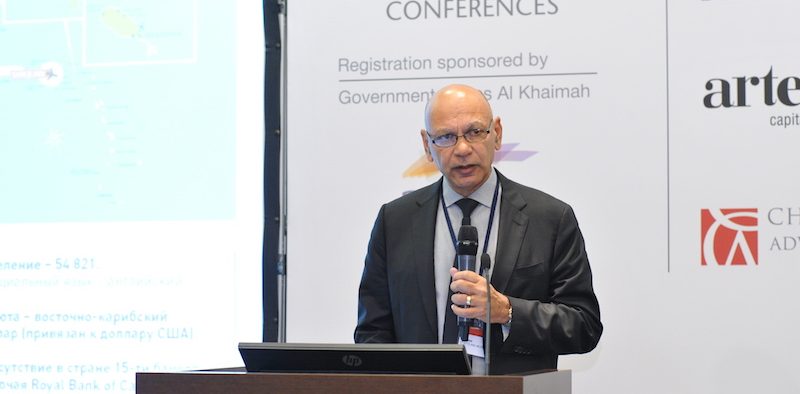 Henry Martin speaks with Les Khan, the CEO of the St Kitts and Nevis Citizenship by Investment Unit, 
Henry Martin: St Kitts & Nevis pioneered citizenship by investment in 1984. What would you describe as the most noteworthy developments marking its evolution over the intervening years, that have ensured it has remained consistently vital and relevant in the CIP space?
Les Khan: Strong due diligence – the guarantee of premium vetting and security procedures – is the single most important element of a citizenship by investment (CBI) programme, engendering trust in the CBI nation both by governmental and non-governmental stakeholders. St Kitts and Nevis has adopted a comprehensive due diligence framework, ensuring only quality applicants receive and retain citizenship. This has led to unprecedented confidence in the Federation, fostering stronger and new diplomatic ties with other nations, and enabling it to count over 150 visa-free travel destinations in its portfolio. No other CBI nation can promise prospective applicants, with the same degree of certainty, a citizenship that will be increasingly respected and esteemed in the international arena in years to come.
HM: What favourable conditions prevailing upon the twin-island state make St Kitts & Nevis so well-suited to being a CIP destination?
LS: St Kitts and Nevis is widely regarded as the Platinum Standard product in citizenship by investment, affording citizens not just a secure and streamlined citizenship process, but also some of the best investment opportunities in the CBI world. Construction, real estate and tourism are booming in the Federation, particularly in the luxury property market. Bolstered by CBI investments, the Caribbean's first-ever Park Hyatt opened on St Kitts in November 2017, and the Government has recently announced that a Ritz-Carlton resort will be opening on St Kitts in 2021. Against this is a background of stable governance, a strong legal framework, and consistently growing GDP.
HM: In a nutshell, what are the investment options at present and which has proved to be the more popular route to citizenship?
LS: Traditionally, there have been two routes to citizenship by investment of St Kitts and Nevis, with a third announced in March of this year. Known as the Sustainable Growth Fund, this new investment opportunity is the most straightforward and streamlined path to achieving second citizenship in St Kitts and Nevis. Under this option, main applicants must contribute US$150,000, and add US$25,000 for a spouse and US$10,000 for any other qualifying dependant, which has been a welcome change to larger families. Contributions from the SGF will enable the nation to continue its upward trajectory as an accelerating economy, and I have received a very strong response from the market so far.
The Sugar Industry Diversification Foundation route is an alternate Government contribution, established a number of years ago with the focus of shifting and expanding the economy. This option requires a single applicant to make a one-time non-refundable US$250,000 contribution to the Government. From October 2017 to March 2018, St Kitts and Nevis offered the innovative Hurricane Relief Fund (HRF) with the specific intent to protect and preserve the twin-island nation following a very challenging hurricane season. This path was a particularly appealing opportunity to foreign investors, especially those with a philanthropic resolve. The second path to citizenship – the real estate route – requires a US$400,000 investment in one of several pre-approved real estate developments, to be held for a minimum of five years from the date citizenship is received.
Recently, we made amendments to this process and price-points, allowing applicants to receive citizenship upon making a joint investment with another applicant for citizenship to the sum of US$400,000. Each applicant must invest US$200,000, and the real estate must be held for a period of seven years. Both the SGF and new real estate model have been welcomed by industry stakeholders and potential applicants.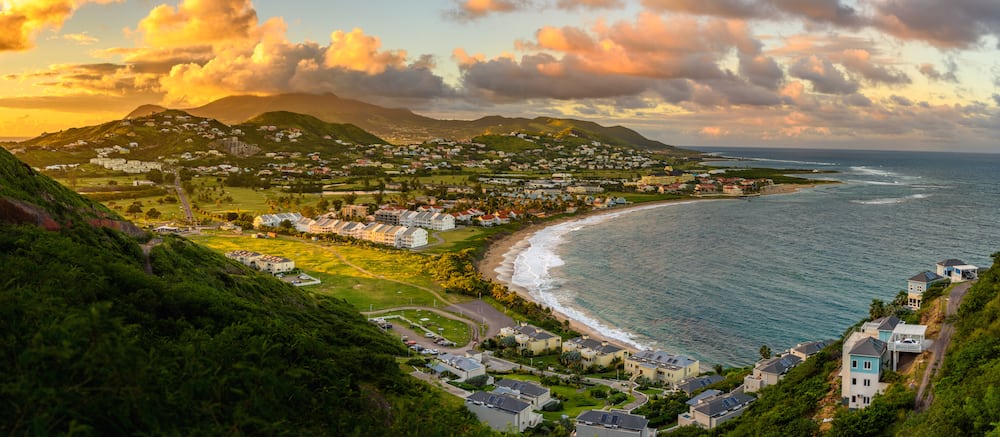 HM: What can you tell us of the headline criteria for qualifying candidates?
LS: There is no more important criterium to the St Kitts and Nevis Citizenship by Investment Unit than applicants being able to demonstrate that they are upstanding members of society – that is, that they have never partaken in any criminal activity or illicit act that may bring disrepute to the Federation. Additionally, main applicants must be aged 18 or over, be able to evidence a clean and clear source of funds for their investment, and demonstrate a willingness to contribute to the country's ongoing prosperity as an economic citizen.
HM: What current and forthcoming developments are set to help St Kitts & Nevis stay ahead of the competition in the CIP arena?
LS: We have recently seen St Kitts and Nevis spearhead developments such as the world's first CBI online case management system and the Accelerated Application Process (for investors wanting the certainty of a 60-day turnaround for their applications). The Hurricane Relief Fund, devised to help the Government jump-start restoration and preparatory works after the 2017 hurricanes, infused the Programme with unprecedented interest from investors wishing to access a first-class platform for citizenship at a temporarily reduced threshold. In response to feedback from real estate developers, and mindful of an ever-more thriving property market, St Kitts and Nevis also reduced the Government fees associated with real estate purchases, as well as introducing the new seven-year joint investment option. And now, with the establishment of the Sustainable Growth Fund in late March, St Kitts and Nevis looks to appeal to today's forward-thinking investors who wish to apply to a citizenship programme that has stood the test of time, while also innovating to maintain its Platinum Standard.
HM: What are the distinguishing characteristics of the residency program and how does it stand to rejuvenate and transform the tourism product?
LS: St Kitts and Nevis currently does not offer a residence by investment programme, although the Government is currently considering the viability of such an option. Should any such programme be adopted by the Government, applicants would be required to show physical presence on St Kitts and Nevis, distinguishing the residence programme from the Citizenship by Investment Programme.
HM: What are the current stated objectives of St Kitts & Nevis' CIP programme; is progress on meeting these as it should be; and how is such progress monitored?
LS: St Kitts and Nevis offers the oldest and most trusted citizenship by investment programme in the world, and is often seen as the pacesetter for the investor immigration industry. It is the Citizenship by Investment Unit's goal to retain these accolades for the Federation, continuing to prioritise due diligence and to improve internal and external processes. We look to feedback from governments and partners, as well as independent analysts, to shed light on how St Kitts and Nevis is regarded in the market. In 2017, for example, the Financial Times' Professional Wealth Management magazine published the CBI Index, which rated St Kitts and Nevis as the world's best option for the indicators of mandatory travel or residence, citizenship timeline, ease of processing, and due diligence – all key components of the economic citizenship product.
HM: How do you ensure St Kitts & Nevis does not get drawn into a 'race to the bottom', where countries are tempted to lower their thresholds to secure investment?
LS: Discerning applicants choose St Kitts and Nevis because of the quality of the product it offers, and extensive opportunities to live a life of greater security, wealth and mobility. Quality of service and adapting to the evolving needs of the market, therefore, is what the Federation will continue to focus on in its objective to attract investments from across the globe.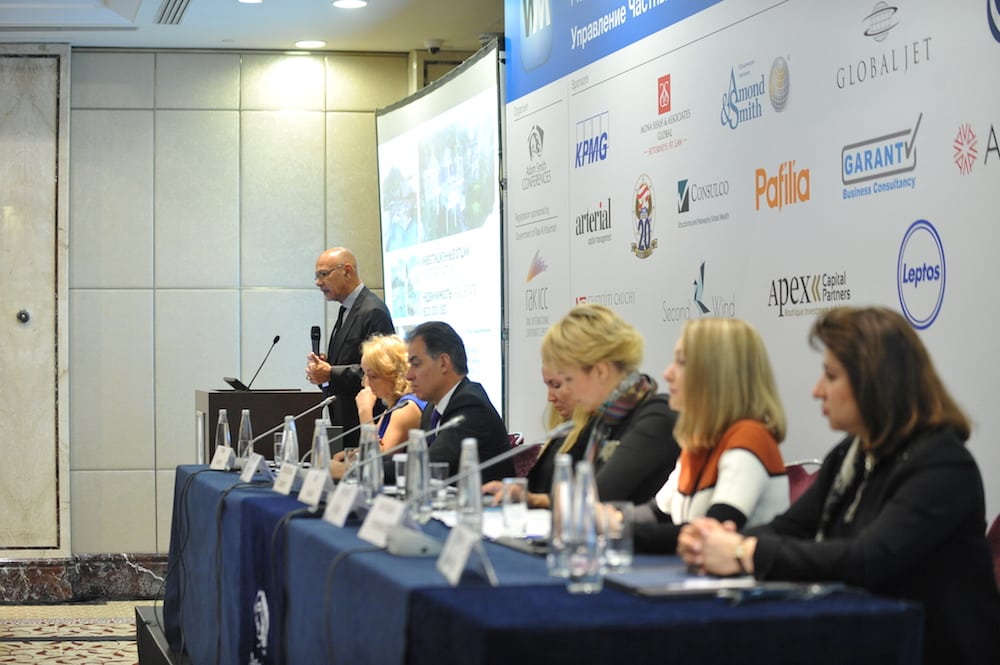 HM: Does the CIU you head up subscribe to/advocate a code of conduct governing all CIPs worldwide, such that trust in the concept is enhanced and maintained?
LS: The St Kitts and Nevis Citizenship by Investment Unit is held to the highest standards of professional conduct. Our staff is highly trained, being able to analyse documentary evidence and to perform anti-money laundering and anti-terrorist financing checks. We also cooperate closely with national and international organisations with whom we exchange information to ensure applicant suitability. Without such standards, the reputation of the St Kitts and Nevis Programme would undoubtedly suffer. A code of conduct for all CBI programmes to uphold could strengthen the reputation of the economic citizenship industry, and we welcome steps in that direction.
HM: In your view, are Citizenship by Investment programmes set to become even more prolific internationally, as other sources of foreign direct investment to drive middle-income countries' socio-economic development become scarcer?
LS: Although I do not necessarily subscribe to the view that other sources of foreign direct investment will become scarcer in the future, there is certainly space for citizenship by investment to become more popular. The reason for this is simply that citizenship by investment provides a strong solution for both governments and applicants. If past performance is predictive of the future, then it may be sufficient to look at the past five years – when Antigua and Barbuda, Cambodia, Cyprus, Malta, St Lucia, and Vanuatu all inaugurated or re-launched economic citizenship programmes – to form an opinion of whether there will be an expansion of the CBI industry.
HM: Which aspect of St Kitts & Nevis' CIP would you describe as the single biggest draw for would-be investors?
LS: St Kitts and Nevis has an inimitable pedigree. No other country can claim to have provided citizenship by investment to foreign nationals for more than three decades, and to have done so while also ensuring that, overall, that country's citizenship remain recognised and respected worldwide. Investors look for patterns of success, and only St Kitts and Nevis can provide that pattern.
HM: Streamlining the application process and criteria, such that it enhances the allure of the CIP to interested parties, while at the same time ensuring due diligence procedures are ever more robust and that all activity is marked by best practice, would appear to constitute a paradoxical agenda. How have you and your team managed to achieve progress on both fronts?
LS: Strong due diligence and best practices come hand in hand with effective procedures. When expert due diligence providers examine a document, they take less time, and yet obtain more information, than do persons with an untrained eye. The key is to ensure that, for every aspect of the citizenship process, persons take on tasks that pertain to their area of expertise.
HM: What can you tell us of the Hurricane Relief Fund as it pertains to St Kitts & Nevis' CIP?
LS: The Hurricane Relief Fund was devised as a temporary feature of St Kitts and Nevis' Citizenship by Investment Programme to generate funding for post-hurricane rehabilitation and reconstruction works, as well as ensuring the future protection of the nation against adverse weather episodes. Drawing to a close on 30 March 2019, the Hurricane Relief Fund allowed applicants to receive citizenship upon a contribution of US$150,000 for a family of four. The Hurricane Relief Fund was extremely well received by the market, and our ingenuity was awarded at the Russian Global Citizen Awards Ceremony, where we received the honour of World's Most Innovative Investment Immigration Programme.
For more information:
The Citizenship by Investment Unit
Office of the Prime Minister
1st Floor, Ministry of Finance Building
P.O. Box 597, Golden Rock, St. Kitts,
West Indies
Phone: (1-869) 467-1474
Fax : (1-869) 465-9926
Email: ciuunitskn@gmail.com
http://ciu.gov.kn