A second Brexit Vote is the Only Credible Solution to End Gridlock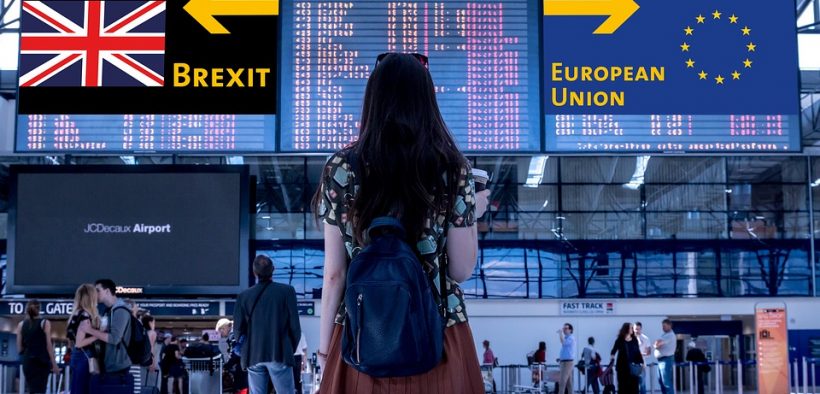 The credible way to end Brexit gridlock and give UK and global business much-needed certainty is with a second referendum, affirms the CEO of one of the world's largest independent financial advisory organisations. The comments from Nigel Green, the founder and chief executive of deVere Group, come as the UK and the EU are preparing themselves for the most critical vote on Brexit since the 2016 referendum.
"Politicians have proven themselves to be incapable of resolving this impasse in parliament."
This evening MPs will decide whether to accept the Brexit deal struck by Prime Minister Theresa May and the EU after she has won, according to Downing Street, "binding" assurances from the EU over the controversial Irish backstop. The last time Mrs May's withdrawal agreement was put to Parliament in January, it was voted down by a margin of 230.
Mr Green observes: "Most legal experts agree that the much-hyped revised agreement does not, in reality, significantly change anything regarding the Irish backstop. "In all probability, it will, therefore, be rejected once again in the House of Commons by MPs who handed Theresa May the biggest parliamentary defeat in history on this very issue in January." He continues: "As such, the decision remains a political one – and therein lies the main problem. There is no majority in parliament for any one way forward.
"What most people across the UK, as well as British and global business, do want though is an end to the paralysing gridlock and uncertainty."
"Therefore, the sensible – probably the only – way through is to give it back to the people, giving them accurate, unambiguous information in order to allow them to make an informed choice on the final deal."
He goes on to add: "Any new vote must also include the 700,000-plus British expats who are disenfranchised from the UK political system after 15 years overseas and subsequently denied the vote on something that directly affects them.
"All other G7 countries except the UK allow their citizens voting rights for life. Why is Britain different? It is especially galling as they are potentially still liable for UK inheritance tax but are not allowed to vote in the UK after 15 years."
There is mounting evidence that the public mood is increasingly concluding that the people need a final say in the Brexit process. On Saturday 23 March, The Put It To The People march will take place in London – just six days before the UK is meant to leave the European Union. It is likely to run along the same lines as the rally on 20 October, which attracted an estimated 670,000 people.
The deVere CEO concludes: "There is no parliamentary majority for any Brexit option. Allowing the public to vote and giving them a final say is quite simply the only credible solution we now have available."