Comment – Europe: a Policy Crisis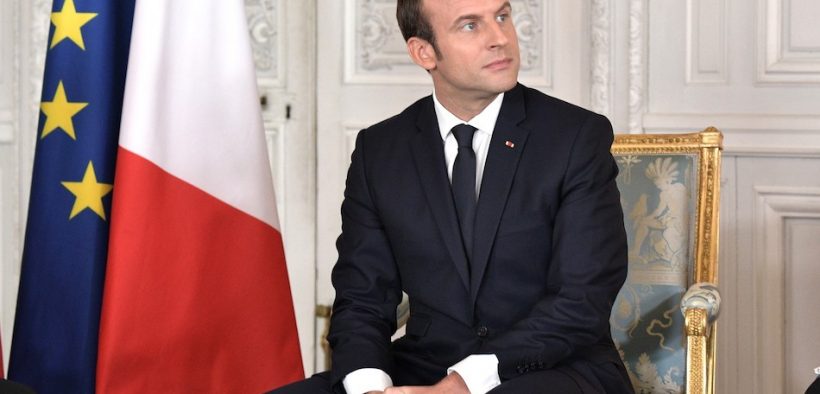 While the Europeans have been busy trying to impose a miserable Withdrawal Agreement on the UK, a potential crisis has crept up on them of their own making. It is not clear that the eurozone could survive a new recession in its current form. This risk would be exacerbated by the fall-out of a no-deal Brexit which looks quite possible.
The presidency of Emmanuel Macron in France has run into trouble. He has had to water down his programme of reforms in the face of a popular uprising; furthermore, his grand project to reform the eurozone with Germany has been rebuffed by Berlin.
"The German trade surplus, which stands at around eight percent of GDP, makes the country highly exposed to any downturn in global trade."
French GDP grew by just 0.3 percent in Q4 2018. This was less than expected and partly due to the waves of protests by the gilets jaunes across the country. Household spending and exports fell. The protests have forced President Macron to cancel planned tax increases on diesel and other fossil fuels and to offer a package of social spending which will undermine plans to keep the fiscal deficit within the three percent straightjacket this year. Monsieur Macron's authority is diminishing at precisely the moment that Frau Merkel is becoming a lame duck Chancellor.
The German trade surplus, which stands at around eight percent of GDP, makes the country highly exposed to any downturn in global trade. When global trade plunged in Q4 2008 as a result of the financial crisis, the German economy lost more than five percent of its value.
Italy is in technical recession. Oxford Economics is forecasting that the country will grow by no more than 0.3 percent this year – a year in which the country will have to refinance debt equal to 17 percent of GDP. That will now take place without the ECB lending Italian banks funds at near-zero or negative rates which they can then invest in Italian government bonds (which yield nearly three percent). Just before Christmas the Italian government struck a deal with its EU overlords on the final shape of the 2019 budget, causing Italian bond yields to ease. But GDP-per-capita has not risen for 20 years and unemployment stands at 10.5 percent.
Moreover, Europe's banks are looking extremely lacklustre. There is still no substantial banking union. The Italian banks in particular are locked in a doom loop whereby any default on government debt would automatically trigger the systemic collapse of the entire banking sector – one which would not be confined to Italy. High-yield credit spreads have surged in Europe in recent months.
The single currency has condemned most of Southern Europe to mass unemployment, weak wage growth and relentless austerity. Without QE there are very few policy tools left to address this. There is still no sign of a concerted effort to reform the eurozone's structural flaws.
The final shape of Brexit could be the key factor that determines whether the eurozone tips into recession this year or not. There are already signs that Germany's trade surplus with the UK is narrowing and that it is likely to fall further. A no-deal Brexit would be much worse for Germany than for the UK.