How will Deep Tech Revolutionise Business?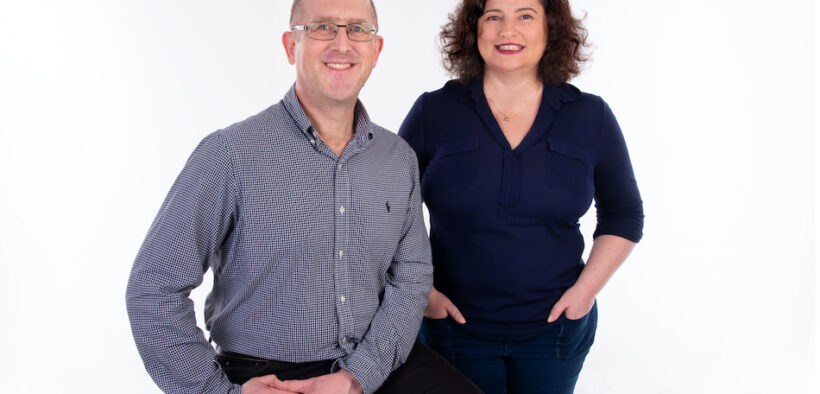 New book extract  Experts reveal why it takes more than just tech to win in the digital economy
We are entering a promising new era in which people's creative endeavours are being complemented by a new generation of 'deep technology' whose purpose is to solve meaningful problems and achieve conscious impact in the world. Our globally networked digital economy is being driven by radical advances in artificial intelligence (AI), biotechnology, quantum computing, blockchain, automation and robotics. Computers can now harness the power of quantum mechanics, revolutionising their ability to deal with uncertainty, meaning that new real-world problem solving capabilities have become possible.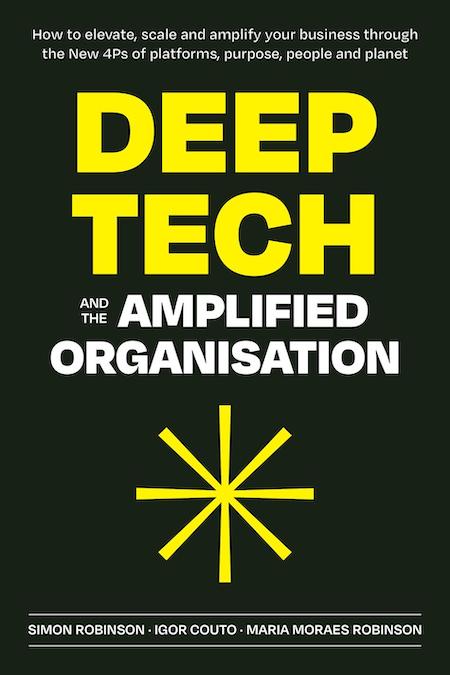 Warnings of the dangers of technology and its impact on society are of course not new, two of the most notable cinematic contributions being Fritz Lang's Metropolis (1927) and Charlie Chaplin's Modern Times (1936). Despite being continually alerted to consequences of technological advancement without checks and balances, we have not yet managed to create a fair and just society where people live in dignity, without inequality and on a planet whose ecosystems are flourishing and healthy. For this reason, it's important to present a vision of the future in which organisations are able to grow purposefully and consciously through a framework which encompasses the New 4Ps of platforms, purpose, people and planet. Business as usual is now no longer an option. The New 4Ps are a digital and cultural transformation framework for organisations to utilise prior to any design, strategy and marketing initiatives. When they are integrated into the heart of an organisation, from the start of the strategic planning process through to execution and operation, leaders are better able to develop more agile organisations, improve their employee and customer experience and deliver enhanced value propositions. Our aim is to provide a blueprint for what we term the amplified organisation, one which can elevate, scale and amplify high impact strategy, design and digital architectures.
For deep technologies to truly make an impact, we need to expand the definition and conception of Deep Tech to help leaders and decision-makers make sense of the major trends shaping organisations and understand the need for a systemic approach to their digital transformation initiatives. So we came together with the mission of integrating our collective expertise in strategy, innovation, platform design, customer and employee experience, agile development, computational sensemaking and human values. The result is a vision of Deep Tech which is multidimensional, based on the four key pillars of deep impact, deep thinking, deep talent and deep collaboration.
Given that the aim of Deep Tech is to solve human and planetary issues, our conception reflects its transdisciplinary nature, rather than focusing only on the technologies and their investment opportunities. Many businesses and organisations are failing to reach their full potential by not having a blueprint which integrates their strategy, marketing, design, platforms, digital operations, human resources and data analysis capabilities into a single systemic operating model.
There are a number of interrelated behaviours that act to inhibit the path of growth, the ten most important ones being:
Not taking a systemic approach to strategy, thereby failing to align the organisation through interdependent objectives, indicators, goals and projects;
Placing a disproportionate amount of value on technology in comparison to the people in the organisation who ultimately deliver value;
iii. Design initiatives which do not reach the stage of materialisation due to a lack of integration with strategy;
The core value proposition not being articulated clearly, thereby not being communicated across the organisation, ecosystem and out to clients, customers and wider stakeholders;
A lack of understanding of the logic of platforms and the digital economy which results in millions of dollars wasted in the development of digital systems that fail to integrate into a coherent and scalable enterprise-wide architecture;
Vast quantities of data which are collected but not used due to a lack of deep analytical and computational sensemaking capabilities;
vii. Complex platform architectures which are built and deployed in functional silos, without reference to the enterprise digital operating model;
viii. A lack of necessary talent due to drawing upon a pool of professionals who come from a limited educational sphere;
A focus on the customer experience at the expense of the employee and developer experience;
A lack of explicit inclusion of human values to provide the foundation of the organisation's culture, quality of relationships and level of leadership consciousness.
To overcome these obstacles and elevate a company's value propositions, scale its technologies and platforms and amplify its impact, leaders need to develop a systemic vision of Deep Tech, which is applicable to every aspect of an amplified organisation and every person who plays a part, no matter what their role may be.
The potential of Deep Tech will only be achieved if it is built on a foundation of systemic thinking, universal human values and deep collaboration.  An organisation can become amplified and achieve meaningful impact through implementing a systemic approach which aligns and integrates these technologies and practices with an organisation's strategy, digital operating model, digital backbone and elevated value proposition.
Our approach focuses on developing platform vision inside an organisation where every person understands the logic, architecture and rational of a platform's services, growth capabilities and extension points. This can only be achieved by bringing together architectural principles, application design, service interactions and digital operation models into an integrated digital infrastructure, and understanding how they relate to the platform lifecycle, design conventions and data analytics necessary for organisations to reach scale and achieve their purpose.
The key drivers of Deep Tech are purpose-centred design, augmented agility and networked intelligence. These drivers combine to help an organisation elevate its value and amplify its impact through the deepest form of collaboration between people and machines, thereby reaching a new level of integration of computational sensemaking and human knowledge.
Framing Deep Tech within the New 4Ps of platforms, purpose, people and planet focuses on the way in which technology can be of service to people and help organisations reach higher ground through innovation developed with values and consciousness. It's the human dimension that is the core of Deep Tech. A lack of diversity and inclusion, for instance, can be overcome through our social impact as a service business model, the employee experience and the process of self-knowledge. Our conception of leadership and the practice of design thinking can evolve through a shift to collective mastery, enabling organisations to articulate their purpose, essence and soul through the Holonomic Circle, a framework which takes an organisation into the human values, lived experiences and quality of relationships of both external clients and internal employees.
We are seeing a profound shift in the relationship between people and technology. We have now reached a stage where we are no longer able to distinguish whether written texts, works of art, music and videos have been produced by people or by applications powered by AI. For example, in our book, to demonstrate the advanced stage of technology and the high level of intelligence that computers now have, we have provided executive summaries of each chapter which were written not by ourselves, but by GPT-3, the world's most powerful artificial intelligence language generator (at the time of writing), developed by the research laboratory OpenAI.
GPT-3 developed its abilities by absorbing the majority of writing from the entire internet. This vast amount of data was then processed using deep learning analytics to produce a system capable of both summarising existing texts and also producing new ones based on human prompting.
One particularly noteworthy aspect of the quality of writing of GPT-3 is that the phrases and texts produced are not copied from other authors. This level of ability is now currently being deployed in over 300 applications such as Viable, which identifies themes, emotions and feelings from customer feedback; Fable Studios, who are creating a new genre of interactive stories through 'virtual beings'; and Algolia, which provides semantic searches through natural language queries.
Given the computational power we have available today at a small fraction of the cost of the technologies of the 1980s, we now need to raise our consciousness and responsibility for its use. For this reason, underlying all aspects of Deep Tech—the technology, architectures, applications and business models—lie the universal human values of peace, truth, love, righteousness and non-violence. It is only when these human values are truly lived that we can design platforms and deep technologies with elevated value propositions that serve to scale and amplify their impact on society and the regeneration of our planet's natural ecosystems.
It is imperative that we have a visual and systemic blueprint of the amplified organisation. This will help leaders, decision-makers, entrepreneurs, technologists and designers implement those actions necessary to elevate their organisations and amplify their impact in the world. In our book we give leaders a blueprint that shifts people from a mechanistic way of conceiving their organisations to a living systems understanding, empowering them to realise their full potential through the quality of their relationships and their continual ability to evolve in response to changes in their circumstances and environment.
Deep Tech is a way of being which has implications for every aspect of an organisation. We are now experiencing a new industrial revolution where purpose renders our experience of products and services as meaningful; platforms extend our reach into any place; people are the promoters of those brands which make a difference to their lives; and where planetary damage is no longer a price we are willing to pay. For this reason, we can no longer think of an organisation's goals in relation to unqualified exponential growth. Organisations in the digital economy will grow through the elevation of their core value propositions, scaling through the power of Deep Tech platforms and the amplification of meaningful solutions.
The opportunity for regeneration through digital ecosystems is immense. We hope you join us on this journey, collectively designing and implementing the next generation of Deep Tech, designed with conscious purpose and where people and amplified organisations can truly flourish and thrive.
An extract from Deep Tech and the Amplified Organisation: How to elevate, scale and amplify your business through the New 4Ps of platforms, purpose, people and planet by Simon Robinson and Maria Moraes Robinson, available in paperback, hardcover and ebook from amazon.co.uk, priced at £13.84