ICF – Organisation of Excellence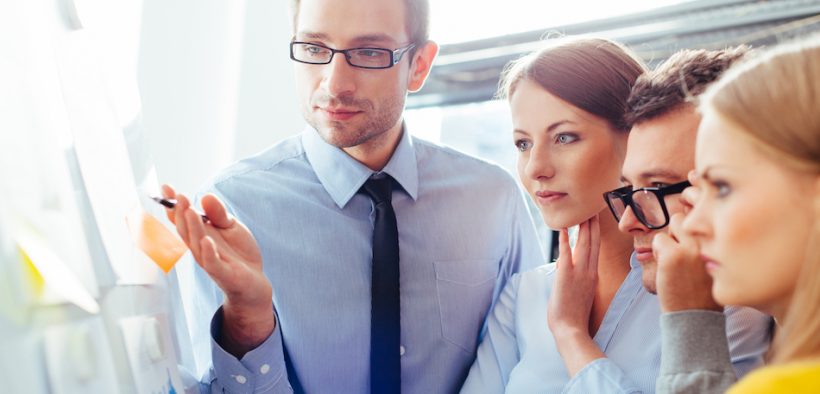 Founded in 1995, the pioneering International Coach Federation (ICF) is a global membership organisation dedicated to professional coaching and the preservation of coaching's integrity. Its remit sees it campaigning for internationally recognised standards, which it promotes through the provision of independent certification for professional coaches, via the ICF Credential, the only globally recognised professional coaching certification. It does likewise for training programs in the form of ICF Training Program Accreditation, which ensures that curriculums align with ICF Core Competencies and Code of Ethics.
Coaching enriches lives, relationships and business performance, with coaches partnering with clients in a thought-provoking and creative fashion to assist them in realising their full personal and professional potential. For its part, the ICF is passionately committed to ensuring that the coaches in its family and the institutions that train them are well equipped to do their jobs.
ICF Members are afforded preferential access to local networking and professional development, as well as ICF industry research. ICF also offers discounted membership to internal coach practitioners employed by organisations that meet specific requirements.
Meantime, recognition for those businesses and organisations with coaching programs is afforded by the ICF's International Prism Award, which honours coaching programs fulfilling professional standards, addressing key strategic goals and shaping organisational culture, all the while yielding discernible and measurable positive impacts.
Cumulatively, the ICF constitutes an invaluable, unified voice for the coaching profession, providing the movement with credence, gravitas and resonance throughout the world, that it would otherwise be missing out on. The value of this cannot be over-estimated, for to date, coaching remains unregulated at public sector level, such that the ICF with its clear criteria for validation, is able to provide clients with the means to identify and steer clear of Svengalis and snake oil salesmen. Moreover, the training it advocates greatly assists coaches in building their professional network.
Perhaps the biggest misconception about life or business coaching is that it is concerned with dispensing advice, but as ICF makes clear, this is not the case. Rather, coaching sees the client placed front and center, with the coach's role to identify, affirm and align with that client's objectives and goals, helping them to elicit solutions they will have been empowered to be responsible and accountable for.
In its quest to achieve for coaching the recognition and credence this hugely important service deserves, the ICF is an integral part of the Global Coaching and Mentoring Alliance (GCMA) where, alongside other global coaching and mentoring bodies, it works to provide a shared view of the practice of professional coaching.
The organisation was originally the brainchild of professional Coach Thomas Leonard who by the mid-1990s felt the coaching fraternity needed a global arena where fellow coaches could support each other and grow the profession. He had clearly tapped into an unfulfilled need, for within a year of ICF's establishment in the United States, more than 60 ICF Chapters were in existence across the world. Fast forward more than 20 years, and ICF now boasts over 20,000 Credential-holders and has in excess of 30,000 members. Moreover, it remains as passionate as ever in its ongoing quest to find new and different ways to better serve and remain connected to a growing global coaching community.
ICF is guided in its mission to lead the global advancement of the coaching profession through its strategic objectives, the first of which is to represent excellence in professional coaching. This sees it focused on delivering a best-in-class credentialing program, the accomplishment of which is down to the research, development, implementation and communication of robust standards, governance and operation procedures and structure, as well as applicant requirements.
Secondly, ICF seeks to maintain its status as the most unified and relevant professional coaching organisation, marked by its thriving global, regional and local communities across the world.
In addition, ICF looks to leverage its pre-eminent global brand to promote professional coaching and in so doing realise positive and meaningful societal change, while at the same time developing and progressing plans to expand the scope and influence of the organisation.
As to the value of coaching for individuals and companies, this could not be clearer, with the 2017 ICF Global Consumer Awareness Study showing improved communication, increased self-esteem and self-confidence, increased productivity, optimised performance, and improved work/life balance.
For the coaches themselves, meanwhile, there is great value in joining ICF, for members receive a multitude of benefits, starting with access to educational research, networking opportunities, and globally recognised credentialing and accreditation services. Since ICF builds, supports and preserves the integrity of the coaching profession through standards and programs, membership is not only an investment into a coach's future, but also an investment into the future of coaching.
For more information: www.coachfederation.org