MICE in Malta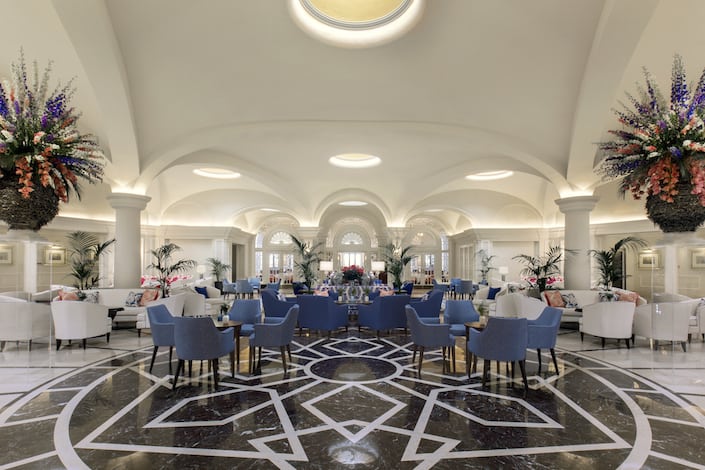 Figures for global tourism increased by 6% in January-April 2017 compared to the same period last year, coinciding with business buoyancy reaching its highest levels in ten years. Continued growth in most major destinations, and stable recovery in others, resulted in this positive prognosis, with countries in southern Europe dominating the MICE industry market.
Experience counts for everything and Malta leads the pack, with a history of formal meetings and more casual get-togethers for more than 7,000 years. The Maltese Islands have played host to everyone from St. Paul to modern-day presidents and have accommodated everything from large EU conferences to small staff events. Historically, an international meeting point, the country has been enjoying an uninterrupted period of year-on-year growth in tourism since 2010, reporting nearly two million visitors last year. Despite global political instability, the tourism industry's resilience is evidently clear, with business tourism in Malta also gaining speed.
Reputable quality, flexibility, professionalism, good value for money, proximity, the highest density of UNESCO World Heritage sites and 300 days of sunshine allow Malta to offer the best for its MICE visitors. Malta International Airport was voted the second-best airport in Europe, with the most picturesque approaches in the world. This well-connected destination has its own airline Air Malta and international airlines like Lufthansa, British Airways, Alitalia, Emirates and Air France make regular drop-offs. Located just 3 miles from the capital city of Valletta, delegates and business partners will thank you for the convenient travel times and with such short transfers, conference and event logistics are made easy.
---
"There are numerous government and private sector investments for new developments and refurbishments which will contribute to enriching the current MICE product and infrastructure on offer."
---
Whether you are organising a small or large conference, a conventional or unique seminar or an indoor or alfresco event, Malta will have it covered and Conventions Malta offers free of charge, unbiased information and assistance to event organisers looking to host their next event in Malta. Valletta, with its glorious palazzos and stylish square is a key conference destination, featuring Malta's flagship conference venue, the former Sacra Infermeria of the Knights of St John, now the Mediterranean Conference Centre, which hosts major international conferences, exhibitions, banquets and concerts. Likewise, the Intercontinental Conference Centre, the Hilton Conference Centre and the Oracle Conference Centre Malta offer different packages, business suites and solutions, depending on the size, formality or style of the event.
Alternatively, the expansive 275m long promenade on Valletta's Waterfront, the Upper Barrakka Gardens, or the huge choice of amazing museums castles, forts and palaces are amongst the city's most charming attractions. There are also several outdoor and arena-type venues, from the Malta Fairs and Conventions Centre, the island's largest conference and events venue capable of hosting 10,000 seated or 22,000 standing, to more intimate courtyard venues such as the Palazzo Falson. Other distinctive settings include village squares, luxury yachts and exclusive sea-front locations and the government's active support of business tourism is palpable, with just about any public space encouraged to be used for business events.
Many of Malta's 15 five-star properties are within walking distance of each other and the island's MICE experts say it is possible to accommodate up to 3,000 delegates in neighbouring hotels, particularly in the cluster around St Julian's Bay. Also, Sliema a major commercial and tourist centre with a whole host of shops, restaurants and nightclubs, is easily reached from Valletta. From ancient shrines and old-fashioned fortresses to renaissance bastions, Malta famously celebrates the past, but this island is not stuck in a post-colonial time warp, and up-to-date technology goes with the territory for any corporate meeting. Business and industry is continuously growing in Malta, and presently there are campaigns to develop the required infrastructure to compliment the already strong choice of leisure-centred facilities.
There are numerous government and private sector investments for new developments and refurbishments which will contribute to enriching the current MICE product and infrastructure on offer. For example, Hard Rock International, an established and recognised brand, announced plans to open its third European resort in Malta with a €300 million project, following debuts in Ibiza and Tenerife. Projected to open in 2020, the seafront Hard Rock Hotel Malta will feature 370 rooms, including 110 suites offering balcony views. Business travellers conducting meeting and incentive conventions will have a plethora of facilities to choose from with 37,000 square feet of planned function space. There have been numerous refurbishment projects completed recently, highlighting the maintenance and upkeep necessary to accommodate the growing demand on this small island.
The Hilton Hotel in St Julian's concluded a €15 million refurbishment programme, including the renovation of 290 rooms, improved restaurant services and a large investment in more energy efficient operations. Also, the iconic art deco-era Phoenicia Hotel Malta had a multimillion pound re-fit, bringing it back to its original grandeur, with added improvements that will appeal to any modern-day guest. Finally the renovation of the InterContinental Malta included the arrival of an inspired meeting centre, the hotel's Highline Suites – distinctive and luxurious accommodation – and Skybeach located on the 19th floor, offering dramatic and expansive views across the Maltese Islands. The Dolmen Resort Hotel also underwent refurbishment which has significantly upgraded the hotel's facilities.
Though venue choice is clearly important, experiences are gaining huge significance in the MICE industry, and team building activities have become even more important than the functionality of accommodation. Given its central Mediterranean location, idyllic charm, rich cultural history and vast array of choice – from scuba diving to exploring prehistoric temples to rock climbing – it's no wonder that Malta is placed firmly on the MICE map, offering several invigorating activities that will help refocus and refresh your team.
Malta held the EU presidency for the first half of 2017, winning admiration and applause for its political competency, and Valletta is the European Capital of Culture 2018. As well as certain festivals being new to the 2018 programme, a number of un-used locations within Valletta are being renovated and developed, among which will be the regeneration of Strait Street, and Malta's new national community art museum, MUZA.
There has never been a more exciting time to organise an event in the EU's smallest country and a visit in 2018 should firmly be placed in your corporate calendar. http://www.conventionsmalta.com/en-GB