Reykjavík: A Source of Energy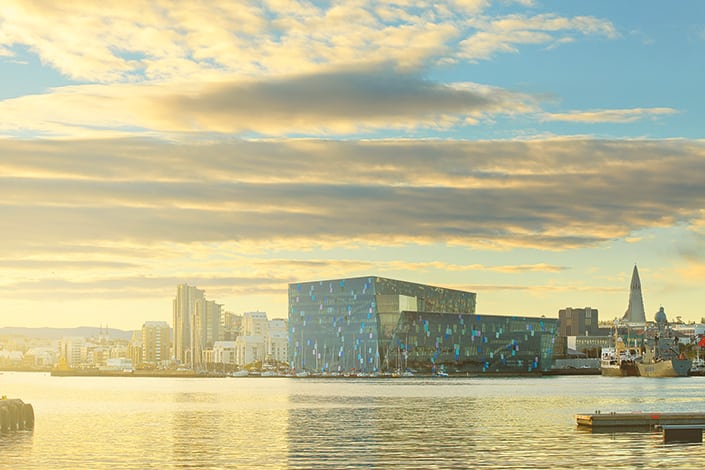 In the acclaimed novel of Jules Verne, A journey to the center of the earth, the journey started in Iceland. It still does.
The fast track
Few nations have evolved as fast as Iceland in the last 150 years. Moving from a community based on agriculture and fishing to a modern hi-tech society with a strong profile in fisheries in harmony with nature, tourism, renewable energy, innovative businesses and culture.
Next door to nature
Reykjavík is not a big city, but it has all the characteristics of a capital. Reykjavík is known for its vibrant art scene, nightlife, restaurants and nature. To describe the connection to nature in Reykjavík: A salmon river runs through the city, you can go on a short whale-watching tour from the harbour in the heart of Reykjavík, if you drive for two hours you can be riding a snow-mobile on a glacier, in a few hours tour you can experience amazing geysers, waterfalls, the birthplace of the Icelandic parliament and be back to Reykjavík for a late dinner at one of the city's acclaimed restaurants, perhaps one with a Michelin star.
New dimensions
Harpa, the conference and concert hall of Reykjavík, added a new dimension to the conference environment in Iceland. Harpa creates opportunities for large and complicated conventions and conferences with high-end facilities and a unique location.
Adrenalin-fuelled inspiration
A conference is not only about what happens inside the conference halls. What makes Iceland unique for conventions is of course the amazing nature. Event companies can arrange all kinds of activities: whale-watching, snowmobiling on glaciers, river-rafting, helicopter tours, fly-fishing and many more activities that get the adrenalin flowing.
In harmony with nature
Iceland is an energetic place. Its breathtaking nature is still being formed by the powerful forces of nature, the cliché being the island of fire and ice. Iceland's houses and its famous swimming pools are heated by renewable energy from both hydroelectric and geothermal power plants. The clean and fresh air is one of the nation's pride.
Meet us in the middle
In the summer of 2017, 24 airlines had direct flights to Iceland, and the whole year there are direct flights from major cities in North-America and Europe. Reykjavík is only a 40 minutes drive from the international airport. The domestic airport is located in the heart of Reykjavík, connecting the capital and other parts of the country with maximum 1 hour flights.
The safest country on earth
Although Icelandic writers are known for their crime novels, Iceland is the safest country in the world, according to The Global Peace Index. Icelanders leave crime and violence to literature and films.
Welcome back
In Reykjavík you experience a safe, clean and creative European city that will raise your spirits and widen your horizon. And the Reykjavík experience and inspiration will travel with you back home.
For more information: www.meetinreykjavik.is