Solving The Logistics Conundrum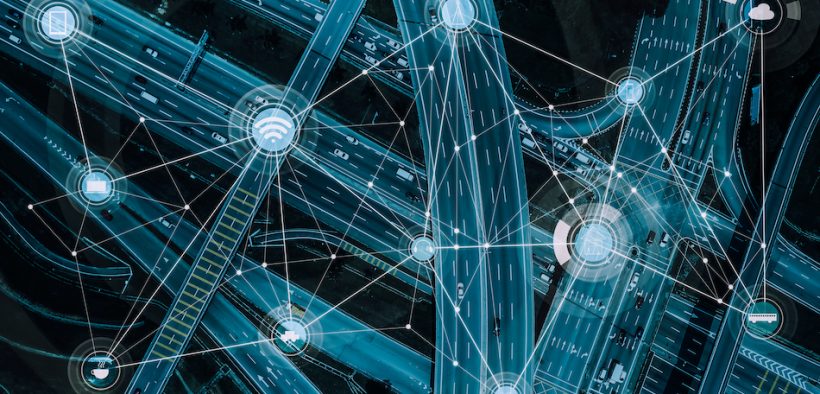 The African Continental Free Trade Agreement (AfCFTA), signed in 2021, aims to usher in a new era of economic prosperity in Africa. Trade integration across the continent has been limited by outmoded border and transport infrastructure and a myriad of differing regulations across many markets. The AfCFTA, the world's largest free trade area since the WTO, has transformative potential, but much will depend on the free flow of goods across borders. This is where the logistics sector comes in.
In its Economic Development in Africa Report 2021, the UN Conference on Trade and Development stated that "the total untapped export potential of intra-African trade is around $21.9bn, equivalent to 43% of intra-African exports. More than one third of that export potential is explained by frictions, namely, static untapped export potential, which implies that $8.6bn in trade could be realized by engaging actively in efforts to identify and address current market frictions in African trade today."
"The groundswell of e-logistics start-ups has grabbed the attention of investors."
As the AfCFTA ramps up, freight and logistics are set to see a flood of investment to provide for wider economic expansion on the continent. As it stands, African countries face long custom delay periods, shortages of paved roads and a higher loss of goods due to limited cold storage chains. There is a lack of land transport, internet hardware, air traffic routes and a whole host of other infrastructure in Africa compared to other regions.
Demand for logistics and transport services will increase along with the AfCFTA as intra-African trade increases and more small and medium-sized enterprises require logistics providers to connect to larger markets. Large logistics companies have tended to be too costly for African companies to use, but there is now a great rise in new digital logistics companies that reduce costs and can improve the quality of services while also promoting sustainability.
These companies don't have to reinvent the wheel – goods remain transported by motorbikes, cars, trucks and boats. The innovation lies in creating digital platforms that match supply with demand, be it courier apps that deliver groceries or platforms that coordinate freight delivery. Kobo360, for example, provides an app that matches truck owners and drivers looking for work with companies whose cargo needs to be moved. Drivers uses a single digital platform to handle every stage of a job, from scheduling to payment.
The groundswell of e-logistics start-ups has grabbed the attention of investors. With the new free trade zone up and running, investors see big opportunities in logistics technology, especially ones that promote sustainability. Private investment in transport and logistics start-ups may indicate an opportunity to solve the problems afflicting the logistics sector.
Ensuring that food supply chains are functional is so important now amid concerns around disruption to food systems and food markets across Africa. Recent World Food Programme (WFP) estimates show that an increase in food insecurity in this region could be more devastating than the health impacts of the COVID virus. Worldwide, most countries at risk of food insecurity are in Africa, according to WFP.
Africa remains mainly rural, and a lack of adequate road infrastructure in rural areas leave a substantial portion of the population disconnected from supply chains. Closing this urban-rural divide is a big target of African logistics. Infrastructure issues, particularly those that take a long time to resolve, such as road problems, have prompted companies to adopt new solutions, including cargo drones, inland waterways and ports and other means of transport to bring rural communities into the expanding economic system.
Firms are now actively developing services for rural communities. These include Twiga Foods in Kenya and InspiraFarms, which operates in Kenya, Rwanda, and South Africa. Twiga connects produce supply from rural economies to urban consumers by linking farmers directly with vendors on an easy to access platforms. InspiraFarms uses off-grid solar solutions to provide cold storage for farmers, increasing the opportunities for farmers to participate in regional supply chains.
African governments and investors are increasingly targeting logistics infrastructure –increasing air freight routes, constructing warehouses and cold-storage systems, building industrial parks and establishing new rail routes. Africa's supply chain patterns require upgrading so that global supply chains can thrive and be durable in the long term.