Class Actions in England and Wales – What Are The Risks And Are They Increasing?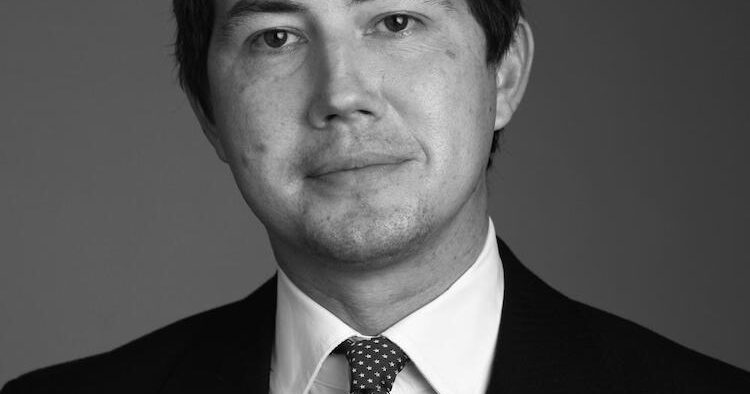 Unlike in the US, most class actions in England and Wales proceed on an opt-in basis, such that individual claimants must take positive steps to join the action. This means that they are unlikely to become as prolific here, although it seems clear they are on an upward trajectory.
The most common procedural mechanism by which to bring a class action here is by way of a Group Litigation Order, which is essentially a procedural framework for managing individual claims that give rise to common or related issues of fact or law. Since October 2015 we have also had a competition-specific collective redress procedure, which allows claims to be brought in the Competition Appeal Tribunal on either an opt-out or an opt-in basis. Only a handful of claims have been brought to date under that regime, but the numbers are expected to increase following the recent decision of the Supreme Court in the Merricks v MasterCardcase. Opt-out claims can also be brought in the High Court under the "representative action" procedure, which can be used for any type of claim but is rarely used due to the strictly interpreted requirement that all claimants have the "same interest" in the claim.
Although we are unlikely to reach the scale of US class actions, growth in the sector is being fuelled by the increasing activity of claimant firms and litigation funders. The growing availability of funding has increased the attractiveness of class actions to potential claimants and enabled more cases to get off the ground.
Further, since the 2010 US Supreme Court judgment in Morrison v National Australia Bank limited the ability of shareholders to bring class actions in the US against companies which had insufficient nexus to the US, the risk of shareholder claims here in relation to public companies has increased.
Class actions arise out of a wide variety of regimes and sectors, but securities class actions are likely to pose the greatest personal risk for company directors. The key liability regimes which underpin securities class actions here are found within sections 90 and 90A of the Financial Services and Markets Act 2000:
Section 90 imposes liability upon issuers, directors and, at least theoretically, third party advisors, for untrue or misleading statements or omissions of necessary information from a prospectus or listing particulars. It does not apply to AIM Admission Documents.
Section 90A imposes liability upon issuers for periodic financial disclosures and any other information published to the market containing a misleading statement or dishonest omission, or where there has been a dishonest delay in publishing the information. Since 2010 it has applied to AIM listed companies.
Securities class actions may also be brought as common law claims, such as claims for damages arising out of a negligent misstatement. Such claims may be brought against any person or entity provided that they can be shown to have assumed responsibility to investors.
In terms of potential personal liability for company directors, the section 90 and common law regimes pose the greatest risk, as section 90A is aimed solely at issuers. This was demonstrated by the group litigation brought against RBS and Lloyds, and their respective boards of directors, following the financial crisis. The RBS case was brought under section 90, and the Lloyds case was brought under the common law. The Lloyds case demonstrated that if directors can be shown to have assumed responsibility to shareholders (for example through the issuance of a shareholder circular), they may be vulnerable to a claim for negligent misstatement.
The judgment in Lloyds/HBOS ought to be reassuring to directors, as it sets a high bar for claimants to reach, in order to prove that directors have acted negligently. Claimants must demonstrate that the directors acted as "no reasonably competent director" would have acted. Notwithstanding the helpful finding by the Court, the risk to directors has not been eliminated. The key ways in which directors may mitigate the risk are to keep clear, careful and detailed notes of decisions, and to seek advice from appropriately skilled advisers.
Although it is predominantly larger listed companies which are at risk from securities class actions, we have seen an increase in section 90A claims against AIM listed companies. Also, all companies are potentially vulnerable to other sorts of class action, such as claims arising out of breaches of the UK data protection regime or as a result of competition infringements.
As noted above, competition class actions can in some circumstances be brought on an opt-out basis under a regime introduced by the Consumer Rights Act 2015. And it seems data protection claims can be brought on an opt-out basis using the representative action procedure, if claimants disclaim reliance on their individual circumstances and sue only for the loss of control of their data – subject to a pending appeal to the Supreme Court on this point in the high-profile Lloyd v Google litigation. Where claims are brought using these mechanisms, even a small damages award per claimant could lead to a significant amount over a class of tens or hundreds of thousands.
With the advent of Covid-19, the threat of class actions has increased. Given the volatility we've seen in the markets for most of this year, which is likely to continue, the risks have increased for companies making public statements. Companies, and their directors, must carefully consider forward-looking financial guidance in order to limit litigation risk.
Companies may also face a greater risk of class actions from employees or the public, given the myriad of measures businesses need to get to grips with to ensure a safe environment for workers and customers.
The huge increase in employees working from home, and the increased use of personal devices and insecure networks, also increases the risk of data security breaches. By extension, the risk of class actions arising out of such incidents also increases.
https://www.herbertsmithfreehills.com