Emerging Tech to Revolutionise Freight and Logistics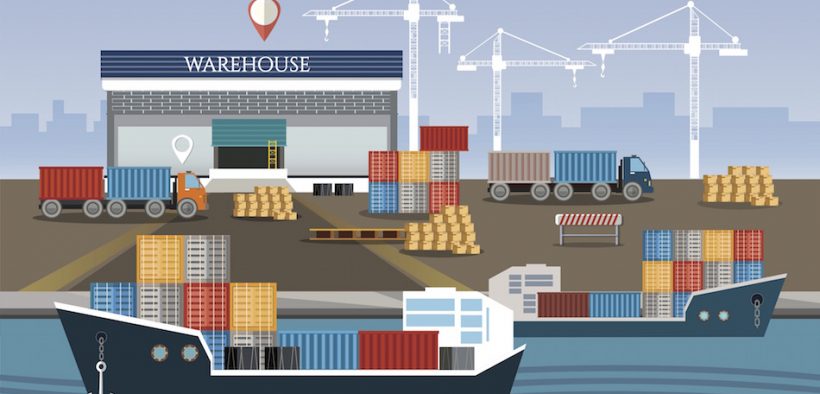 Blockchain, AI and robotic process automation are three areas set to really make their mark in 2019 as they help to drive improvements in productivity, quality and financial value. While there are many benefits to businesses adopting new technologies, there are also risks that serve to balance out the early mover advantage.
These relate in part to concerns around insufficiently clear or robust standards and governance controls, such that there is a requirement to enhance transparency, predictability and stability without impacting innovation. In addition, the effects of increased automation associated with emerging technologies are set to revolutionise the job market, bringing with it large-scale job losses around certain areas of a business, and skills shortages in others that could act to retard implementation in some instances.
Furthermore, the risks around cyber-security will increase with the deployment of emerging technologies, meaning appropriate security controls must be embedded at the design and development stage. The freight and logistics sector is extremely well placed to benefit from emerging advanced technology solutions, new business processes and optimisation initiatives, as traditionally, it has been a byword for inefficiency.
"Increased automation leads to increased efficiency, and in turn, greater productivity."
With the digitisation process seeing value being driven through the combination of data and technology to better manage existing processes, the opportunities to improve transportation and logistics networks encompassing points of origin, points of delivery and everything in between, are profound.
Increased automation leads to increased efficiency, and in turn, greater productivity. At the port terminal, for example, which is often seen as the weak link in the supply chain, KPIs such as gross moves per hour, yard occupancy and dwell time all see significant improvements in such situations, while the life expectancy of equipment is increased and energy consumption and pollution emissions are reduced.
Moreover, when comparing globally between terminals, automation allows for better benchmarking, since it creates the conditions to determine how much manpower is needed to produce every billable transaction. For Zinnovate, the Swedish-headquartered IT and management consultancy, headed up by Hakan Nilsson, blockchain, AI and robotic process automation are at the heart of what the business is doing to help revolutionise the global freight and logistics sector, as it works to transform systems, processes and organisations for global optimisation.
To achieve these objectives, it has teamed up with various partners so that the industry can extract tangible value from the new technologies. The introduction of AI solutions to better learn, adapt and predict lends itself perfectly to terminal operators and shipping lines, and it is unthinkable that there will not now be an exponential increase in investing in leveraging AI capabilities as freight and logistics seeks to get smarter and more intelligent.
Meanwhile, blockchain allows for stakeholders to be digitally identified, registered, qualified and evaluated via a decentralised, shared database, where all transactions can be tracked, secured and unalterably recorded. The impact of this at the very least will be to eliminate the need for middlemen, enhance trust and collaboration and to simplify workflows and relationships between stakeholders. Yet, throughout, it is imperative that people, whom, after all, these systems and advanced technology are meant to serve, are not forgotten in the race to realise an autonomous supply chain.