Hamburg – Free Port of Innovative Ideas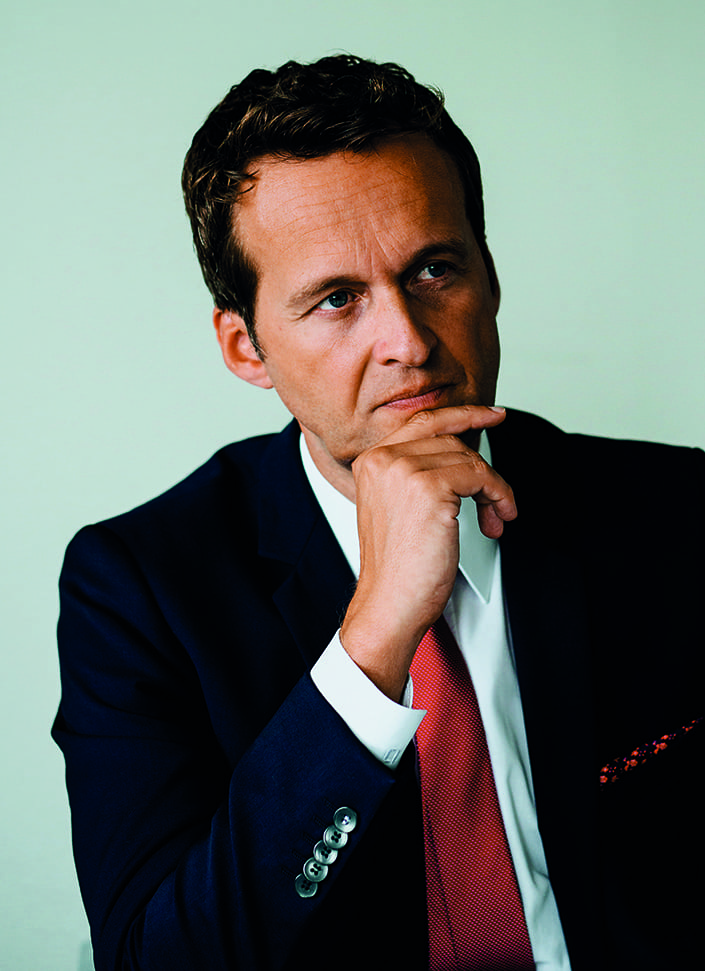 Interview with Dr. Rolf Strittmatter Managing Director Hamburg Invest
When it comes to Hamburg's international profile, the city has long been under the shadow of Germany's capital, Berlin. And now, in 2017, the eyes of the world are suddenly on Hamburg. In January, the Elbphilharmonie, one of the world's most spectacular concert halls, first opened its gates. In June, Hamburg superseded Berlin as Germany's start-up capital, and in July, the world's most powerful political leaders gathered at the G20 summit in Hamburg to agree on the core principles for reshaping global trade.
Germany's leading news magazine "Spiegel" has even featured Hamburg on their front page under the headline "The capital of Germany". Further down the line, September will see the launch of the European XFEL project – a unique research facility based in the Hamburg Metropolitan Region.
As part of this project, eleven European countries have invested more than € 1.5 billion in an X-ray laser that will open up entirely new research opportunities for scientists and stakeholders from industry. CEO Insight spoke to Dr Rolf Strittmatter, the CEO of Hamburg Invest, about the "new" Hamburg and the perspective this trading hub in Northern Europe can offer to both investors and talent.
CEO Insight: Whenever Hamburg is mentioned abroad, people tend to think of a traditional merchant city, the Reeperbahn and the Beatles, and I suppose football fans from around the world empathise with the HSV. In short, Hamburg used to have the image of a city whose golden days were in the past. And now, in 2017, Hamburg is generating one positive headline after another. So what has happened here?
Rolf Strittmatter: First of all we are delighted that Hamburg is perceived as an attractive destination by so many tourists. Tourism is an important economic branch for us. And yet Hamburg is also Germany's largest industrial centre and boasts an immensely rich cultural landscape.
And of course the Elbphilharmonie is hugely topical at the moment. However, all those interested in culture should certainly not confine their visit to the Elbphilharmonie alone. It is also worth noting that industrial products from Hamburg are well known across the globe – just think of Airbus.
In recent years, Hamburg has also been putting considerable effort into enhancing the city's cultural and industrial infrastructure. And thanks to the support of local entrepreneur Klaus-Michael Kühne, the HSV football club is actually progressing.
CEO Insight: Obviously, all of this didn't happen by chance. So what is the underlying plan?
Rolf Strittmatter: Well, the point about the merchant city is of course true. And merchants do get their numbers right. Economic success is rooted in a combination of product quality and marketing, and this also applies to cities. For one thing, Hamburg is really working hard at making the city's infrastructure work.
Compared with mega cities such as London and Paris, this is really a strong point. In addition, Hamburg actively encourages exchange between science and industry. Good ideas alone won't make a change – ideas need to be translated into products to generate innovations.
CEO Insight: And yet, when thinking of Hamburg, innovations aren't the first thing to come to mind.
Rolf Strittmatter: Hamburg's strength lies in diversity, and not all of the city's fortes are rooted in public awareness in the same way. For instance, Montblanc writing utensils are not from Switzerland, but from Hamburg. And the city's shipbuilders have been investing in aircraft construction ever since the 1930s, which ultimately led to the emergence of Airbus. Nivea products come from Hamburg, and so do Steinway pianos.
Hamburg is also at the forefront in the area of medical technology, with players such as Olympus and Philips. NXP Semiconductors has its head office in Hamburg. As a port city, Hamburg is being supplied with goods and ideas, and ideas are ultimately transformed into products. In short, Hamburg can be considered a free port of innovative ideas.
CEO Insight: This suggests that Hamburg has a favourable position in the competition of locations, and that the city's economic development agency can comfortably reap the harvest from the seeds they have sown.
Rolf Strittmatter: I'm afraid it is not quite as simple as that. The Elbphilharmonie, the city's leading position as a start-up hub, the G20 summit and the European XFEL project are certainly milestones. And yet they can only unfold their full impact if they are followed by many smaller steps too.
For example, we are currently developing several new R&I parks, we have been able to bring numerous research institutes to Hamburg, and we are in the process of further optimising start-up conditions. What is more, Hamburg is making great efforts in the area of housing construction. Rents have to be reasonable for us to attract new talent. When compared internationally, prices for both rental flats and commercial spaces are moderate in Hamburg, and this is certainly a major locational advantage.
CEO Insight: Thank you for your time, Mr Strittmatter. —
Hamburg Invest was established more than 30 years ago as the HWF Business Development Corporation. It is the one-stop agency for investment in Hamburg. www.hamburg-invest.com
Credits: © European XFEL, Heiner Mueller-Elsner G20 leaders in front of the Elbphilharmonie Hamburg © Bundesregierung, Guido Bergmann Portrait Rolf Strittmatter