Hamburg Metropolitan Region: Northern Germany's trade and industry centre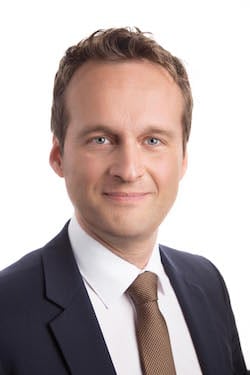 The concept of a strong regional alliance has proven successful, and the economic facts speak for themselves: with its innovative strength and economic expertise. The Hamburg Metropolitan Region does not only excel in Germany, but is also considered to be one of the strongest economic regions in Europe. The region's economic potential and infrastructure continue to promise a favourable outlook for the future. Forward-looking industries such as aviation, renewable energies, life sciences, logistics and the food industry generate a growing labour market, qualified professionals and global repute.
International top brands such as Airbus, OTTO, Tchibo, Beiersdorf and Olympus characterise the region's economic landscape and offer attractive jobs. But the Hamburg Metropolitan Region is also a key player in the science sector: the region is home to 36 universities, and its renowned research institutions employ more than 10,000 scientists
A clear profile through economic clusters
The Hamburg Metropolitan Region was among the first regions in Germany to employ a modern economic policy instrument: economic clusters. The cluster policy aims to further strengthen Hamburg and its surroundings as a European centre of innovation. To these ends, the region makes use of its locational advantages, clearly communicates its skills profile and further strengthens innovative industry segments
•European hotspot for renewable energies
A fresh breeze of innovation blows in the area between the North Sea and the Baltic Sea, powering the offshore and onshore wind turbines. No wonder that the region has also become known as Europe's wind energy capital. The Hamburg Metropolitan Region is home to pioneers, experts and manufacturers from the wind energy sector and leading energy providers such as DONG Energy, Nordex and Siemens. Every two years, Hamburg hosts the WindEnergy convention, the international trade fair for the wind energy sector. With a workforce of approximately 25,000 employees in the fields of wind energy, solar energy and biomass, the Hamburg Metropolitan Region is one of Europe's hotspots for renewable energies.
•World-class location for aviation
With its 100-year tradition in aviation, the Hamburg Metropolitan Region is now one of the world's three major sites for the civil aviation industry. One in three employees from the German aviation industry works in or around Hamburg. The industry employs approximately 39,000 professionals from all fields of aviation. In addition to Airbus, Lufthansa Technik and Hamburg Airport, around 300 small and medium-sized enterprises contribute to the excellent performance of this leading-edge cluster.
•Northern Germany's trading hub 
The port of Hamburg is the main driving force behind the region's logistics industry. Being one of the world's biggest container ports, it serves as an important interface for global trade between the booming regions of Asia and Northern, Central and Eastern Europe. National and international logistics service providers use the entire Hamburg Metropolitan Region to coordinate their supply networks across all continents by all modes of transport. With its state-of-the-art infrastructure, the Hamburg Metropolitan Region is not only the leading logistics hub in Northern Europe, but also one of the world's most important and most advanced logistics centres.
•Putting people first
Northern Germany significantly contributes to people's health by developing new medications, innovative therapies and precise diagnostics. Around 500 facilities – among them Olympus, Philips Medical Systems and Dräger Medical – as well as numerous research institutions and universities are active in the area of life sciences, employing approximately 20,000 professionals. Medicine, medical technology, biotechnology and pharmaceuticals form a coherent interdisciplinary network that competes at an international level.
Excellent transport links
The Hamburg Metropolitan Region harnesses of its geo-economic advantages, combines expertise, promotes research facilities and systematically fosters innovation and forward-looking ideas. The region continues to excel as a German centre of knowledge and business. But the Hamburg Metropolitan Region also maintains close links with other world regions: Hamburg is home to many consulates, and numerous international corporations have their offices or European headquarters in the Hamburg Metropolitan Region. Moreover, the region's cutting-edge clusters and highly skilled professionals and students from across the globe all contribute to Hamburg's international appeal. The port of Hamburg serves as the gateway to the world and further reinforces Hamburg's strong international focus. The Hamburg Metropolitan Region takes pride in fostering these diverse links through networks and partnership programmes with other regions and cities around the world.
The Hamburg Metropolitan Region
The Hamburg Metropolitan Region comprises a cross-section of four federal states in northern Germany: the city-state of Hamburg, eight districts in Lower Saxony, two districts in Mecklenburg-Western Pomerania, as well as seven districts and two urban municipalities in Schleswig-Holstein. Benefitting from short decision-making paths and low-level administrative borders, these administrative districts are joining forces to position the Hamburg Metropolitan Region as a competitive European location.Covering an area of about 26,000 square kilometres, the Hamburg Metropolitan Region is home to around five million people.