Insights into the path of economic development in Mecklenburg-Vorpommern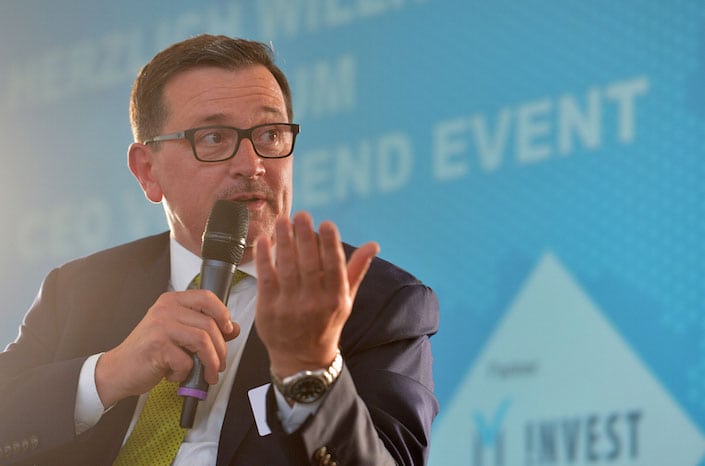 Interview with Michael Sturm, Managing Director at Invest in Mecklenburg-Vorpommern GmbH (Invest in MV) Mecklenburg-Vorpommern provides a unique added-value proposition for companies that are planning to expand their business operations. Mecklenburg-Vorpommern has a very established and reputable knowledge and skills base with both a solid research base and established clusters in advanced industry sectors.
How do you think that these factors influence potential investors looking into FDI locations?
Once investors start looking for new opportunities to expand their businesses, there are different drivers that lead the decision-making process. Some of these drivers are related to site advantages –direct access to global markets or to research and development for instance. Other drivers include possible openings within existing clusters. At Invest in MV, we are currently focusing our efforts on attracting more companies from the life science and machine-building industries. These sectors have a lot of potential in our state due to its tradition and its strong consolidation.
The machine-building industry – with internationally competitive companies in marine equipment, shipbuilding, precision and special-purpose machinery, automotive, aerospace, and offshore wind energy industries – plays an active and crucial role in Mecklenburg-Vorpommern. Over the past several years, several enterprises have proven themselves worthy competitors in a wide range of industrial sectors. Many of them are global players, such as the Hydraulik Nord Group, Nordex AG, Mecklenburger Metallguss GmbH, Liebherr-MCCtec GmbH and Eisengießerei Torgelow GmbH. Malaysia-based Genting Group has also recognised the outstanding benefits of the state and is building its cruise ships at the shipyards of Wismar, Stralsund and Rostock-Warnemünde.
On the other hand, the life science and healthcare industries provide numerous benefits given the environment of excellent colleges, state-of-the-art university hospitals, regional research facilities and networks like BioCon Valley®. Enterprises like DOT GmbH and BIOTRONIK have acknowledged these advantages and started their businesses here. Furthermore, according to a nationwide survey of the healthcare system in Germany, most inhabitants of Mecklenburg-Vorpommern working directly or indirectly with the health sector.
What do you consider to be important or critical goals for yourself and your teams in 2017 and beyond?
For our activities, we have to critically analyse foreign markets – politically and economically. We are a committed team that works hard to attract new investment and generate new jobs in Mecklenburg-Vorpommern. We continuously highlight internationally our state's position as a great investment destination within Europe. Current foreign direct investors such as Ypsomed from Switzerland and MIR Holding from Turkey have recognised the potential of the region. We will continue to strengthen our presence in international markets like Switzerland, Austria, Turkey, the UK, Russia and the US. Germany has long been known for innovation, and this seems to be a significant focus across the nation, especially for trade and investment.
How do you see Mecklenburg-Vorpommern in relation to this agenda?
Mecklenburg-Vorpommern is considered an innovative and pioneering region thanks to initiatives such as the flying machine project by engineer Otto Lilienthal, the first person to successfully and repeatedly conduct glider flights, or the large-scale electric vehicle trial to test the viability of electro mobility that was carried out on the island of Rügen. Nowadays, companies are focused on research and development, which allows them to be more innovative and competitive. We have realised that more and more enterprises are deciding to establish their businesses near research institutes or universities. The case of Weber Maschinenbau GmbH, which manufactures slicers and food robotics using production lines with state-of-the-art robotic equipment in Neubrandenburg, is an example of this tendency. Weber offers vocational training in eight different professions along with various dual courses of study (cooperative education) in partnership with the University of Rostock. Locational advantage is often considered in expansion, relocation and start-up strategies.
What advantages should potential investors be aware of and how might they benefit different sector investments?
Mecklenburg-Vorpommern provides a unique added-value proposition for companies planning to expand their business operations. The potential to attract highly qualified employees due to the universities and technical institutions in the state as well as our strategic location allow enterprises to be established near metropolitan areas such as Hamburg or Berlin at highly competitive costs. Furthermore, the availability of industrial areas together with the potential to access the Northern Germany, Poland and Scandinavia markets, and the possibility to obtain investment grants of up to 40%, makes Mecklenburg-Vorpommern an attractive region – for all industries. My colleagues and I are at the investor's disposal to assist in answering all questions.
For more information please visit : www.invest-in-mv.de