Strategic Location – Greenland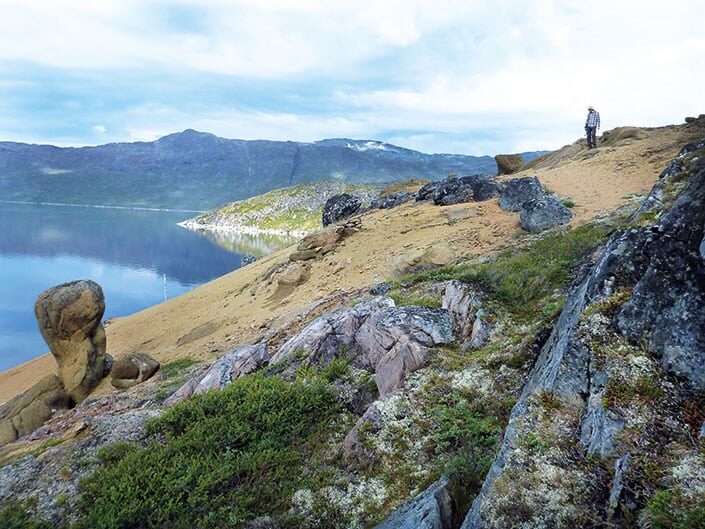 We speak with Greenland's Minister for Mineral Resource Mr Múte Bourup Egede.
CEO Insight: A pivotal part of the mineral policy in Greenland is to ensure that companies recruit from the local area. Can you provide a brief account of Greenland's natural abundance of mineral deposits and its strategic global location?
Múte Bourup Egede:  Greenland is one of the remaining frontier regions of the world in regard to mineral exploration. It is a vast, under-explored region with considerable potential for new discoveries and with known potential for a wide range of commodities including gold, nickel, platinum-group elements, copper, zinc-lead, rare earth elements, industrial minerals, titanium, diamonds and other gemstones. Despite being largely covered by the inland ice, the exposed rock area of Greenland is approximately the size of the Sweden. Greenland shares common geology with parts of northern Scandinavia and Arctic Canada and therefore should share similar styles and numbers of economic mineral deposits. Yet while currently there are over 90 operating mines in Sweden, Norway and Finland combined, there are currently none in Greenland.
This highlights the large potential for future discovery in Greenland. At present there are several promising projects moving toward production, despite the challenging market conditions. These include the Hudson Resources Inc feldspar industrial minerals project and the LNS Greenland A/S ruby and pink sapphire project, both expected to go into production in 2017. Other large projects include the Greenland Minerals and Energy Ltd and Tanbreez Ltd rare earth elements projects in southwest Greenland and the Ironbark Zinc Ltd zinc-lead project in northeast Greenland. In the exploration phase, North American Nickel Inc have had promising results with the Maniitsoq nickel-copper-cobalt project and Greenland Resources Inc recently announced a maiden resource for their Storø gold project near the capital, Nuuk. Although remote, Greenland enjoys year-round deep water shipping possibilities in much of west Greenland and occupies an enviable physical location between North America and Europe.
CEO Insight: Despite a challenging global marketplace, interest in Greenland's mineral resources from some of the world's most highly renowned companies continues to grow. To what do you attribute this bucking of the trend and positive assessment of Greenland's ROI potential?
Múte Bourup Egede:   Greenland is an attractive mining country for many reasons. The primary reason is its enormous geological potential for discovering economically attractive mineral deposits. The other important factors are our investor friendly climate and political framework. According to the highly recognised ThinkTank, The Fraser Institute, Greenland was ranked as the 25th most attractive out of 109 mining jurisdictions in 2015. The reason why Greenland enjoys this reputation is that companies perceive Greenland as a modern western democracy with a competitive tax system combined with reliable laws and regulation. We also have the advantage of having a small and effective administration with a simple permit-system.
The Mineral Resource Authority is flexible and we aim to assist and guide every company through the processes of applying for a licence. The Government has also actively responded to the global financial crisis and the decline in the market price of several commodities. To help exploration companies meet these challenges the Government of Greenland temporary adjusted down the exploration expenditure obligation for all licences older than 5 years. This was done to recognise and meet the challenges for committed companies to raise capital for activities under the current market conditions. 



CEO Insight: How is the Greenland government's commitment to a stable investment environment in respect of resource extraction best evidenced?
Múte Bourup Egede:  Greenland has been a mining country since 1782, when German miners were coal mining in Disko Bay. Since then a large number of international companies have operated in all parts of Greenland. And over the years a number of mines have been active in different parts of the country. A key lesson from these activities has been that a stable political framework is essential to attract and maintain investors in the mining industry.
The Government of Greenland is therefore very aware of the importance of communicating to the industry and investors that Greenland has a friendly and stable framework for mineral activities. Thus one reason for publishing the Greenland oil and mineral strategy 2014-2018 was to communicate to the industry a transparent and predictable mineral policy. The upcoming oil and mineral strategy for 2019-2023 will be rooted in the former strategy and will mainly have incremental changes. The Government will therefore basically maintain the current regulatory framework in the years to come. Another important component will be to continue with clearly communicating the long-term mineral policy and strategy to the industry.
CEO Insight: Can you provide more details on plans to grant licences for the opening of up to five mines within Greenland by 2020?
Múte Bourup Egede:  The Government of Greenland is very focused on following the strategy outlined in Greenland´s oil and mineral strategy 2014-2018 and therefore not make any major changes in the regulatory framework for that period. However, realistically we might change some of the predictions in the strategy, which was written when market conditions where more attractive than today. It is therefore possible that we have to adjust down some of our expectations for the mineral resource sector in Greenland, which could for instance be how many mines we expect to be in production by 2018.
CEO Insight: To what extent is there a focus on increasing the skills base within Greenland's own population, so ensuring foreign companies can increase their recruitment from within the country?
Múte Bourup Egede:  A pivotal part of the mineral policy in Greenland is to ensure that companies recruit from the local area. One of the many instruments which the Government uses to fulfil this goal is the Impact Benefit Agreement (IBA). The IBA is the last document that must be finalised and agreed before an Exploitation Licence can be awarded.
The terms of the IBA typically focus on formalising employment and training commitments and detailing how the Government, Municipalities and the company will work together to maximise opportunities for both Greenland and the company. In recent years the Government has successfully completed IBAs with Hudson Resources Inc, LNS Greenland A/S and Ironbark Ltd. All these companies have committed to recruit a notable proportion of local employees both in the construction and production phase. To ensure that there will be available skilled local labour the Government is firmly committed to upgrade the skills of local workers and to educate workers for the projects. An important project was therefore to create The Greenland School of Minerals and Petroleum. Many locals have already successfully graduated from The School and we expect many more to do so in the future.