Africa: A Burgeoning Region for Tech Growth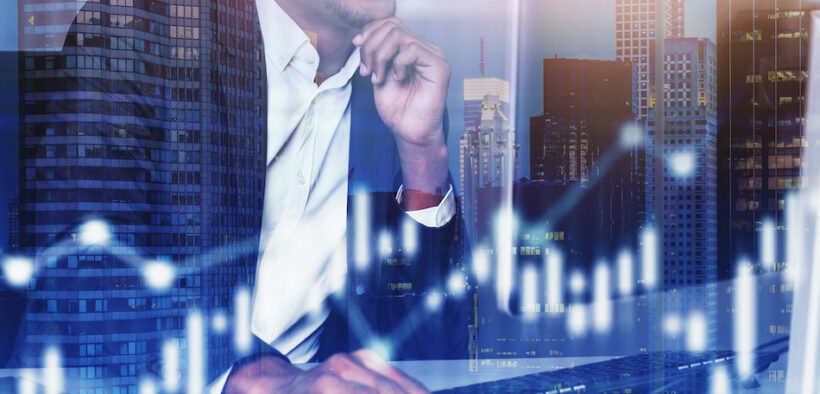 A digital revolution is taking place in Africa. 2021 has been a big year for technology – and specifically fintech – in the innovative continent. Start-ups are building out their solutions, expanding into new markets and raising millions of pounds in capital.
Fintech unicorns have been a long time in the making in Africa. In 2016, Jumia became the continent's first billion-dollar technology company after it was founded in 2012. Thereafter, the amount of investment obtained by African start-ups quadrupled in 2018. While the pace of growth hasn't continued to snowball at such a rate, there is a huge acceleration in the market and an increasing maturity of the fintech ecosystem throughout the continent.
Africa has seen a huge increase in mobile payments. Vodafone's M-Pesa system, a mobile phone-based money transfer and microfinancing service, dominates the African fintech scene with over 50 million subscribers. As Africa's second-largest mobile network provider after MTN, the company provides payments services. According to Global System for Mobile Communications, by the end of 2020, there were more than 160 million monthly active accounts for mobile payments in Africa, an increase of 18% over the previous year, marking a lucrative opportunity for fintechs in the region.
Despite the setbacks of the global health crisis, Africa's VC ecosystem is brimming with potential, and there is a wave of optimism around the first four African start-ups to hit a $1 billion valuation. Many African countries have also accelerated their digital transformation and telecom giants are building new networks and streamlining existing facilities to speed up connectivity and improve internet and wireless services. Filling a gap in the market, the number of fintech start-ups active in Africa increased by 89.4% between 2017 and 2021.
"Despite a dip in investments in 2020 due to the COVID-19 pandemic, the continent's start-up scene reportedly ended the year between $1.3 billion and $1.4 billion in investments."
OPay, a Nigerian fintech startup, which attracted investment from Beijing Kunlun Technology, reported a steady monthly growth of 10% in mobile payments during the pandemic. The most recent example of start-up success in Africa is OPay's Series C fundraise of $400m in a round led by Softbank at a valuation of $2bn. Following Nigeria-based Flutterwave's $170m Series C funding round earlier in 2021, OPay now joins the exclusive cohort of African unicorns which includes Fawry, Interswitch and Jumia. Opay and Wave are just two among many companies behind sub-Saharan Africa's mobile money push, underpinning an ecosystem that generates $13 billion a month in transaction value, the most of any region worldwide.
Technology for technology sake is not always for global benefit. However, in international trade, with complexity of supply chains technology is facilitating financial inclusion, connectivity of disparate markets, faster client engagement, transparency in dealings and building trust. Underpinned by free trade agreements, across Africa, India and Asia, companies and individuals can now take further advantage of rapid advances in technology.
From legacy 2G and 3G telephone networks to data enabling 5G, use of cost-effective mobile technology to power consumer banking and more efficient processes and supply channels, blockchain and Ai technology are available now, providing solid technological foundations to ensure the continent completes effectively on the world stage. Euro Exim Bank,  through adoption of these technologies, with representation in over 100 countries across the globe are positioned to assist trade for SME's and Corporates,  the key contributors of economic growth.
In March, Flutterwave raised its $170m unicorn round. It's been a busy year for Flutterwave, as it pursues an aggressive expansion strategy geared toward cementing its place as the leading pan-African payments technology company. The Silicon Valley-based start-up announced that it has acquired Disha, a Nigerian platform, that allows digital creators to curate and receive payments from their content and portfolios worldwide. Most recently, Chipper Cash raised $100m. The 'Big Four' of Africa – Nigeria, Kenya, South Africa and Egypt – have retained their prominence as key investment destinations, accounting for 80% of all start-up funding. Nigeria and South Africa alone contribute to 56% of these nations' funding.
Despite a dip in investments in 2020 due to the COVID-19 pandemic, the continent's start-up scene reportedly ended the year between $1.3 billion and $1.4 billion in investments. Investments have picked up again in 2021. Reports show that in the first half of 2021, African start-ups have managed to raise between $956.2 million and $1.19 billion. Financing for African companies increased significantly from January to March before declining in April. Investments increased from $78 million in April to $208.5 million in May, indicating a resumption of growth.
And this growth is poised to continue. As worldwide lockdowns lift, things are perking up. As vaccination rates rise across Africa and economies stabilize, investments in African start-ups are seeing a rise as well. Africa's fast-growing but under-banked population has financial services companies eyeing big opportunities on the continent, and with the African Continental Free Trade Area (AfCFTA) now in effect, the eyes of the world are on the continent. AfCFTA is unlocking significant growth opportunities and acting as an impetus for African governments to address their infrastructure needs as well as to overhaul regulations relating to tariffs, bilateral trade, cross-border initiatives and capital flows.
This impressive growth story is taking place continent-wide, and the variety of services being offered by these start-ups is on the rise. Fintech investors are flocking to the continent, putting their faith in the area's best and brightest minds to tackle the region's most challenging financial problems more effectively than traditional financial institutions.
See how Euro Exim Bank can support your growth
For more details www.euroeximbank.com