Digital Sharing Economy: A Tale of Two Approaches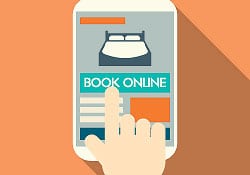 The shining lights of the digital sharing economy, Airbnb and Uber have a lot in common – but differ greatly in how they deal with regulators and users alike.
Both at the vanguard of the digital sharing community, Airbnb and Uber are generally thrown in together as the two examples of what can happen when a peer-to-peer, community-based collaborative idea takes off. And with some reason: just fours old, Uber is now valued at a staggering $17 billion, while Airbnb, just two years older, is worth at least $10 billion.
In just a few years, both have gone from being 'the next big things' to, well, 'the big things' in their respective industries. There are similarities for sure between them, but there are some big differences too – especially in the way they've chosen to go about dealing with their opponents and detractors.
For the uninitiated, Airbnb is an online platform that lets users rent out spare rooms in their homes or entire properties, which can be anything from a studio flat in Shoreditch to a palatial villa in the Hollywood Hills, with yurts, islands, houseboats, castles, lighthouses and treehouses in between. From pretty humble beginnings, it now has 640,000 hosts with almost a million listings in 34,000 cities around the world. Uber is essentially an online taxi service that connects people who need lifts with people who are available to give lifts. Uber's big selling point is its GPS-powered mobile app, which means there's no need to call or hail a taxi in person. Both have a simple business model: connect people and help broker a deal between them.
Success comes at a price, though. And in this case the price has been the occasionally fervent response from incumbents and regulators. Whenever Uber announces its arrival in a new city, traditional taxi services react with predictable histrionics. The usual objection is that Uber drivers are not regulated like normal taxi drivers. Regulators also question whether Uber's cars adhere to the safety and insurance requirements imposed on ordinary taxis.
And Airbnb too has its opponents – some cities have blocked it altogether, while others have given it a dubious welcome at best. The charge against Airbnb is that it sidesteps the laws governing hotels and rental agreements. As well as powerful hotel lobbies pressuring regulators to apply the same rules and standards to Airbnb users, there have been complaints from neighbours of Airbnb-using apartment owners, generally objecting to the nuisance and security implications of complete strangers having the run of their buildings. Barcelona, for instance, has even seen street protests. 
Now that the sharing economy has shown itself to be much more than naïve idealism, the backlash has begun in earnest. Of course, there was always going to be a reaction. Both Uber and Airbnb might have been little more than an irritant to the established businesses not so long ago, but now they are the main challengers to what's been the status quo for decades. During last summer's World Cup in Brazil, Airbnb was the single biggest provider of accommodation. That kind of statistic was never going to go unnoticed. Both Airbnb and Uber have raised millions of dollars in investment – $1.5 billion in the case of Uber, $795 million in the case of Airbnb – so they won't be disappearing anytime soon.
The similarities end, though, in how they have dealt with the objections and challenges that have come their way. Airbnb is working hard to cultivate a positive, respectable image – a good guy who cares and wants to do things the right way. In November, it brought hosts from all over the world to its hometown of San Francisco for a summit called Airbnb Open. The idea was to celebrate their collective success, thank them for their contributions, share ideas and get feedback. There was a new-agey vibe with talk of opening hearts to make the world a better place. Attendees described it as being like a group hug that lasted an entire weekend. Beyond, Airbnb urges its users to respect anti-discrimination laws, adhere to health and safety regulations, pay their taxes and so on. 
This isn't Uber's approach. Instead of Airbnb's 'let's sit down and work things out' method, Uber has adopted more of a 'if you don't like it, screw you' attitude. It has taken a ruthless approach to its competition and pricing – allegedly engaging in severely unethical practices to put competitors off the road. And it has been harsh in its handling of critical media, dissatisfied passengers and unhappy drivers. According to one report, it is putting pressure on its drivers to take out subprime loans to purchase high-end, luxury vehicles, which critics say would pretty much force the drivers into indentured servitude with Uber. It comes across as an untrustworthy and unpleasant company that is obsessed with growth – and a company that will do whatever it takes to sustain that growth. 
What happened in Portland, Oregon is a good indication of both companies' respective approaches. When Airbnb first arrived in Portland, the city issued warning letters. It wasn't altogether pleased that Airbnb had launched without any prior consultation. Immediately, though, the company sat down with city officials and worked together to create new rules that effectively legalised the Airbnb service. In contrast, a couple of weeks ago, the City of Portland issued a cease-and-desist order to Uber, following it up with legal action. It wants Uber out. 
Whereas Airbnb's policies tend to be about fostering a sense of community and loyalty, Uber's policies tend to be confrontational and divisive. And whereas Airbnb triesto engage with regulators to reach agreement and compromise, Uber seems to offer little more than a resolute two-fingered salute. If it's to continue its expansion, Uber might want to take a leaf out of the Airbnb book. Charm sometimes pays.