FusionExperience announce Anomaly42 the 'smart data' platform live on Dell VCloud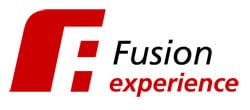 FusionExperience  has today announced that Anomaly42 – The Data-as-a-Service platform that connects all data across multiple sources is now live with projects on Dell's VCloud either side of the Atlantic. Choosing a robust partner for hosting large, complex and sensitive client data sets is no easy decision' said Steve Brown, CTO at FusionExperience. FusionExperience, the leading premier Partner of Anomaly42, has built up considerable experience over numerous deployments of Anomaly42 in the Cloud.
These projects have covered a wide spectrum of solutions. From Know Your Client (KYC), Anti Money Laundering (AML), Monitorship, Telco Billing Analysis, Anti-Bribery, Electronic Payment Irregularities, Data Ingestion, Data Migration, Forensic Investigations and many others.
Anomaly42 allows you to gather up every bit of data and text in an organisation and be supplemented by external data sources. The technology requires unparalleled reliability, high levels of data security and the freedom to create new on-demand environments in a fast moving agile business environment – VCloud provides for all these requirements. Additionally, Anomaly42 needs the ability to flex both scale and processing capability to handle both structured and unstructured data.
 'Fusion chose the Dell VCloud as it answered all of the scale and processing requirements whilst allowing the business to manage and control it's usage on demand in a secure and trusted environment" said Steve Edkins, CEO of FusionExperience.
'For our clients to know that their data is held in a Dell environment and running on supported Dell technology provides total peace of mind.'
About FusionExperience
FusionExperience is an innovative business and data services company.  We fuse our deep domain expertise in the investment, insurance, telecommunications and complementary markets internationally, with technology from our group companies and industry leading partners such as Salesforce.Com and SAP, to build platforms and applications to meet specific business needs. Our purpose is to add value to every one of our client's businesses through services and solutions. We operate across multiple sectors, working fast and smart in a world where time is the scarcest resource.