Let There Be Light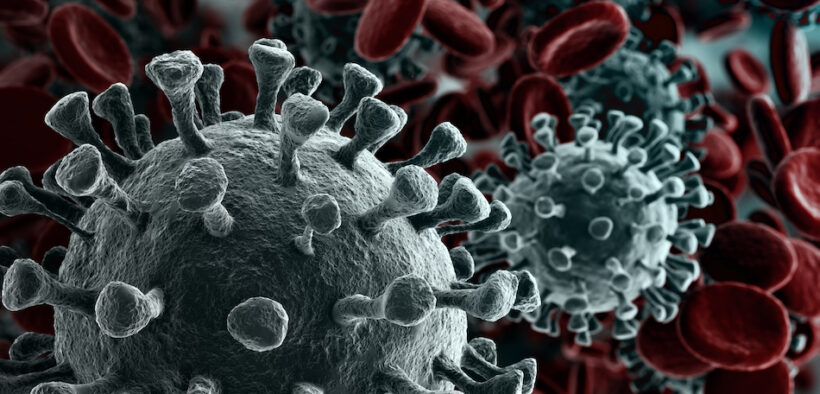 In response to the pandemic, international travel in 2020 was essentially cut to zero. Finding a way out of the crisis, some European countries are currently implementing an indoor photocatalytic nano-coating to combat COVID-19. Can this solution help open up society?
Hoping to facilitate safer overseas travel, this innovative market-ready solution is set to improve health and safety standards and restore confidence in international tourism markets. The potentially life-changing product is the brainchild of Nanoksi, a Finnish company that specializes in nanocoatings and surface hygiene solutions. Founded in 2017, Nanoksi operates in Finland, Sweden, Estonia, the United Kingdom, Sweden, Portugal, France and Ukraine.
The photocatalytic coating is easily installed and forms an invisible, flexible and breathable protection on surfaces and has become a sought-after commodity in both the public and private sectors due to COVID-19. It is currently used in hospitals, schools and factories in Finland, but the solution, based on titanium dioxide (TiO2), can be employed across a wide variety of sectors, from travel to healthcare. It is activated within a day of installation and the sprayable solution keeps surfaces coronavirus-free for up to a year.
"In 2021, the importance of good surface hygiene in fighting infectious disease is more important than ever."
Latest studies show that the COVID-19 virus survives on different surfaces for up several days. The Nanoksi product is a long lasting, cost effective solution. The photocatalytic coating, alongside indoor light, destroys viruses, bacteria, mould spores, and other volatile organic compounds, making heavily used surfaces such as door handles, light switches and worktops self-cleaning. Called photocatalysis, when exposed to light, the coating disinfects the surface.  Revolutionised by the Finnish company, the coating is a ray of light for numerous industries, namely the travel sector, in combating COVID-19.
In 2021, the importance of good surface hygiene in fighting infectious disease is more important than ever. Recent studies show that coronavirus is transmitted not only as a droplet infection but also from surfaces. Throughout the COVID-19 pandemic, the demand for sanitised surfaces and spaces have increased in all areas. Consequently, the need for self-disinfecting coatings have soared.
Nanoksi's excellent innovation won the international Aviation X Lab Accelerate Traveller Wellbeing competition. In addition to Nanoksi, the shortlist featured Sanitizexperts, HealthCheck, EOD Sanitizer, TeraSights, and Waire. The competition involved 102 solutions from 30 countries, seeking to increase the wellbeing and safety of tourists during a corona pandemic. The product impressed the judges of the virtual competition with its active self-disinfecting coating solution that leverages photocatalysis to eliminate 98% of microbes within two hours. The jury selected the Nanoksi solution because it can be used in many sectors from tourism to healthcare, and its long-lasting effectiveness was also recognised as exceptional. Another advantage of the coating is that it cleans surfaces with light 24/7, which in turn helps to reduce the spread of  infectious diseases.
"With the victory in the competition, we are also taking our solutions to the United Arab Emirates. Among others, we will install the coating at Dubai International Airport, which is the third busiest airport in the world. This way, our solution makes traveling safer for more than 86 million people every year," says Keinänen of Nanoksi Finland.
The Emirates' trial of the Nanoksi solution will take place in the lounges at Dubai International Airport. It will then be introduced aboard its aircraft, according to Amna Al Redha, lab manager at Aviation X Lab. A team from Nanoksi will visit Dubai to oversee the 10-week trial.
Experts believe the coronavirus that causes COVID-19 is spread primarily from one person to another through droplets ,when someone who's infected talks, coughs or sneezes in close proximity to someone else. However, the Centers for Disease Control and Prevention acknowledge it is also possible that someone could get the virus from touching something that's been contaminated and then touching their own mouth, nose or eyes. While the risk of this is low, especially if you're vigilant with hand hygiene, innovations such as Nanoksi's non-toxic and safe solution is crucial to finding a way out of the pandemic.
This new innovative technology will help tackle the pressing challenges faced by the travel sector, make the world a safer place and help unlock sectors one surface at a time.