Bermuda's Aircraft Registry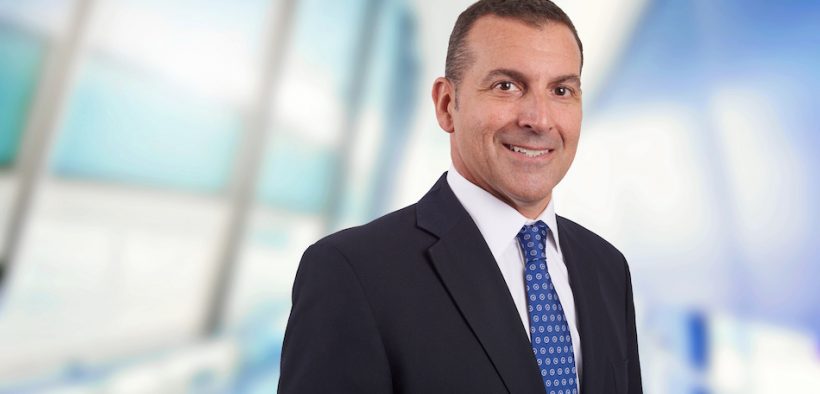 Through placing its customers at the centre of everything it does, Bermuda's Aircraft Registry has succeeded in becoming a model of best practice. Director-General, Thomas Dunstan, explains the secrets to its success.
Dominic Hale: What do you consider to be Bermuda Aircraft Registry's strongest and most unique credentials?
Thomas Dunstan: Customer Service, Experience, Reputation, Credibility.
We believe that the service provided is only as good as the team that provides it. Ultimately, we strive to be flexible, transparent and responsive to make all of our processes, particularly registering an aircraft, as quick and easy as possible, while maintaining the highest standards of regulations, professional service and courtesy.
Our team is made up of highly qualified and experienced members from across the industry. The Bermuda Registry has earned a solid reputation internationally, and we continue to build on that year on year. We work hard to establish trusted relationships with our global partners.
DH: With ever-changing international compliance requirements, are you confident the Registry is well placed to meet or exceed any new regulatory thresholds?
TD: We are diligent in staying on top of regulatory changes. Our core processes have been established to ensure we continue to meet or exceed the requirements and we support our industry by assisting them in adapting to changes.
"Putting you at the centre of everything we do" is the core of our business philosophy."
DH: To what extent has the Registry embraced new technology, and how has this served to enhance its offer?
TD: About 12 years ago we implemented one of the first electronic Aircraft Registry data systems in the industry. We have continually improved upon the system and this year we are embarking on a replacement. The new system will further enhance the customer experience whilst adding more internal efficiencies and data management.
In addition, we are continuously updating our knowledge of technological advancements in the aviation industry, so that we can work with clients to provide the robust regulatory oversight required in a timely manner.
DH: Why has the Registry traditionally found favour among leasing and finance companies?
TD: Our industry experience, knowledge, credibility, professionalism and great customer service have allowed us to build up trusted relationships. Also, being under English law has been positive for Bermuda.  Aircraft owners and lessors appreciate the sound regulatory framework, which gives them a high level of comfort in our credibility and the security of their asset.
DH: How is the importance the Registry places on safety best evidenced?
TD: I think by looking at our track record you will see the importance that we place on safety. As a regulator, a lot of emphasis is put on compliance. However, being compliant does not necessarily make you safe. We have built a robust State Safety Plan and Safety Oversight Management system, which integrates into every part of our organisation. More emphasis is placed on performance and risk based oversight, which allows us to focus our resources on higher risk areas, which ultimately lead to a safer environment.
DH:What do you consider to be your fastest growing international markets, and what is it about the Bermuda Aircraft Registry that meets their unique needs?
TD: Currently the biggest market for us is the Russian Federation, and most of this growth has come from Russian operators modernizing their fleets through leasing and financing western built aircraft.
DH: You talk of putting clients at the centre of everything you do. Can you describe what this means in practice?
TD: "Putting you at the centre of everything we do" is the core of our business philosophy.
We are constantly looking to improve our service, be it through technology or the way we manage customer relationships. At the same time, we stay on top of all our regulatory requirements and we are very proactive in our communications with clients. We make a point of keeping them informed of any changes in the regulations that could affect them.
Whether it be through direct personal interaction with clients and staff, implementing regulations, educating the industry, or working through challenges with clients, we do it with an open, transparent and collaborative approach.
For more information: www.bcaa.bm