CEO Succession: The Hunt For A CEO Starts The Day A New One Steps Into The Role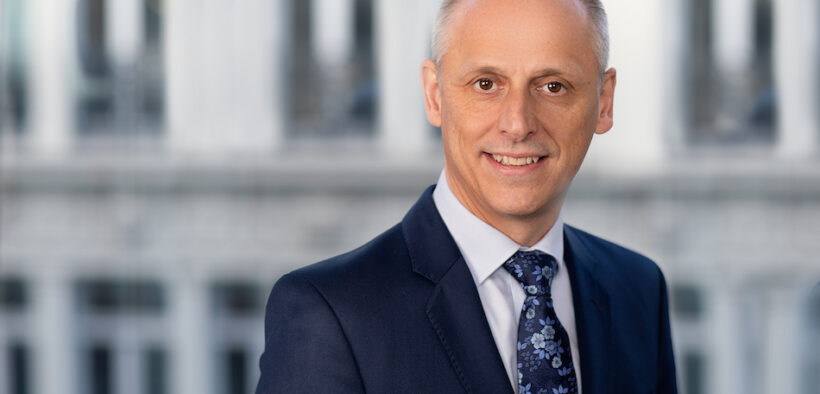 A piece of advice I am forever faithful to is this idea that CEO succession planning should start the day a new one steps into the job. It isn't ruthless, it's purely best practice all boards should adopt.
Succession planning isn't an overnight or whimsical process. It's a process that works best when it's constantly being considered, with a successor pipeline that is always being analysed and replenished with future leaders.
Outlining your CEO needs
A few strategic decisions laid out – and agreed upon – by the board can help navigate this continual search for the next CEO. Visualising this CEO blueprint and then documenting it will help you think about future needs systematically and align the board early in the process.
To help form this blueprint, the board can pose a series of key questions pertinent to the business, such as 'what are our long-term ambitions for the organisation?' and 'what's the trajectory of our wider market and society?'.
"There's no doubt that choosing a new CEO is the biggest decision a board will make."
These will enable the blueprint to be expanded to get to the nitty-gritty of what the next CEO will have to deliver, both in the context of the business itself and the wider world. Clearly defining these deliverables helps you understand the critical experiences the candidates will need to embody if they're to be successful.
Picking your successor
Recent data from Russell Reynolds Associates found that 43% of C-suite/next-generation leaders in the UK were not confident in the succession plans at their organisation. This signals a possible internal angst felt by current leaders, many of which will possess the makings of the next CEO with the correct coaching and direction.
Assessing this internal talent early – I'd advise four or five years before changing CEOs – will give you the headroom to do the right due diligence and assess prospective candidates against your framework. This time period also leaves enough time to recruit, integrate, and develop talent if you find you need to bring in new leaders because you don't currently have anyone with CEO potential or lack a diverse pool of candidates.
There's no doubt that choosing a new CEO is the biggest decision a board will make. That's why it is imperative that boards utilise the tailored tools and methods for leadership assessment that currently exist.
We have identified the range of attributes required for CEOs to achieve long-term success from those that have always been known and valued, such as strategic capability and driving results through to those that have gained importance in recent years such as resilience, sustainable leadership, inclusivity, self-awareness, and adaptability.
Leaning on solutions like these can help get that critical process right – it certainly isn't an easy feat, and one that will, unfortunately, start all over again after a new successor is chosen.