Citizenship by Investment Unit – Government of St Kitts and Nevis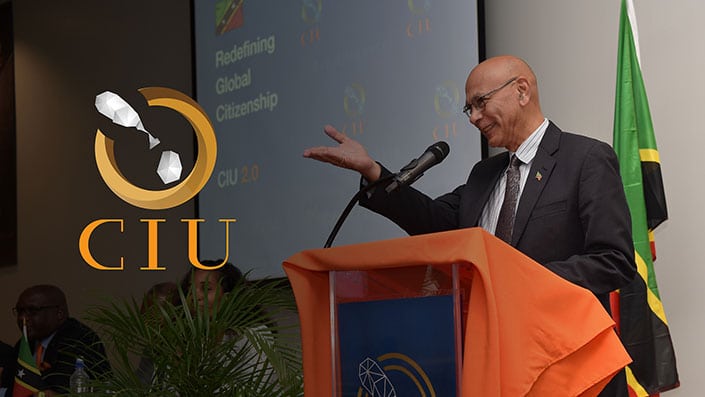 Les Khan is the Chief Executive Officer of the St Kitts and Nevis Citizenship by Investment Unit (CIU) and, since August 2016, has been overseeing a transformation in St Kitts and Nevis' citizenship by investment structures. He fronted the adoption of new due diligence procedures, introduced an online case management system, and reorganised processing techniques to enable the CIU to return applications within a 60-day timeframe. His work with the CIU, however, began much earlier, as he led a team from risk-assessment firm IPSA International in a thorough review of the Citizenship by Investment Programme and the CIU, implementing its recommendations throughout 2015.
Mr Khan's leadership has been instrumental to establishing St Kitts and Nevis as the Platinum Standard of citizenship by investment, and he regularly travels across the globe to ensure the delivery of outstanding service to stakeholders and prospective applicants alike. It was after talking directly to those involved in the industry, for example, that Mr Khan decided to adopt electronic application forms for St Kitts and Nevis.
In addition to performing his duties within the St Kitts and Nevis CIU, Mr Khan also chairs the Citizenship by Investment Programmes Association (CIPA), a position to which he was appointed in September 2017. Established in 2015, CIPA was formed with the intent of increasing collaboration between the five Caribbean nations currently offering citizenship by investment, particularly with respect to information sharing and the standardisation of regulations. Mr Khan has made it his mission to put forward St Kitts and Nevis, and the entire Caribbean region, as leaders in due diligence and transparency. It is his ardent belief that only by adhering to, and even setting, best practices, will the citizenship by investment industry continue to flourish.
At the heart of Mr Khan's success as head of the St Kitts and Nevis CIU and CIPA is his extensive experience in risk management, regulatory compliance, and internal restructuring. Prior to becoming involved with the Federation and with the citizenship by investment industry, Mr Khan had worked with governments and large organisations for over 20 years, taking on challenging tasks such as one of the largest Office of Financial Assets Control (OFAC) remediation cases in the history of the United States. He had also served as a C-level executive, as Director, as President, and as Vice-President for a number of leading risk assessment and compliance firms, as well as some of the today's largest financial holding companies and banks.
Despite the many achievements and accolades received by the St Kitts and Nevis Programme under his direction – including an award for World's Most Innovative Investment Immigration Programme collected at the Russian Global Citizen Awards Ceremony, and top scores in due diligence, citizenship timeline, ease of processing, and mandatory travel or residence in the Financial Times' CBI Index – Mr Khan is not one to rest on his laurels. He will host the 2018 Invest Caribbean Conference, to be held on the island of St Kitts, and is determined to continue to fine-tune the Programme to the needs of local developers, applicants, and all Kittitians and Nevisians – whether living on the islands or abroad. Underlying his actions is a desire to preserve St Kitts and Nevis' status as an industry leader, and the destination of choice for international investors.
For more information:
The Citizenship by Investment Unit
Office of the Prime Minister
1st Floor, Ministry of Finance Building
P.O. Box 597, Golden Rock, St. Kitts,
West Indies
Phone: (1-869) 467-1474
Fax : (1-869) 465-9926
Email: ciuunitskn@gmail.com
http://ciu.gov.kn