Get the knowledge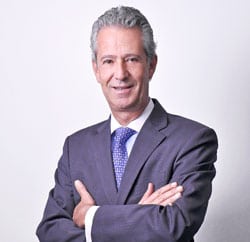 An interview with Javier Diez Head of Wealth Management at BBVA Bancomer
BBVA Bancomer is the largest financial institution in Mexico, with about 20% market share. Founded in 1932 as Banco de Comercio (Bancomer), its main stockholder has been Spanish bank BBVA since 2000. BBVA Bancomer, through its preferred customers' unit, was the first bank in Mexico to cater to the special needs of foreign residents and visitors. Now, with Latin America fast emerging as a financial centre for private banking, BBVA Bancomer is targeting a new generation of high-net-worth individuals who want to protect and, ultimately, expand their wealth. We talked to the bank about its new unit for wealthy individuals. 
1.BBVA Bancomer is one of the largest financial institutions in Mexico, but for those not acquainted with it, can you give us an overview of the bank's history and current status?
BBVA Bancomer is part of BBVA (Banco Bilbao Vizcaya Argentaria), one of the most important financial groups in the eurozone, with presence in 32 countries worldwide. BBVA Bancomer Private Banking is a market leader in the LatAm region, with over 40,000 clients and 32 Billion USD in assets under management.
2.What are the bank's principal areas of business and what is its geographical reach?
BBVA Bancomer Private Bank leverages its global presence in over 32 countries mainly in corporate and investment banking, global capital markets as well as retail banking. 
3.BBVA has been developing a strategy based on diversification in markets with high growth potential. How does this apply to Mexico?
BBVA Bancomer Private Banking has seen the potential in the ultra high net worth market, and recently launched a new division specialized in serving this particular and important segment in the market.  
"We are able to offer our clients the possibility to invest all over the world in many asset classes (private equity, structured products)"
4.The banking industry has seen margins come under pressure following the crises of recent years. How can banks achieve growth amidst the current pressures and challenges? 
BBVA Bancomer Private Banking has developed a unique banking model that serves the financial needs of our clients as well as the non-financial needs of the individual, their families and enterprises. This model allows our bankers to reach clients on a very personal level, therefore gaining their trust and empathy.  
5.How do you see BBVA Bancomer developing over the next few decades?
BBVA Bancomer Private Banking has been evolving its services over the last decades. Back in the day, we had very limited options in terms of local investment products, including plain vanilla bonds and some equity. Nowadays, we are able to offer our clients the possibility to invest all over the world in many asset classes (private equity, structured products). We have also strengthened our offer with strategic alliances with worldwide asset managers such as Blackrock, Franklin Templeton Investments, and Pioneer Investments. 
We continue to thrive through extensive research and solid banking offering, staying as close as we can to our customers, so that we can understand their ever evolving needs, and we then tailor our offering so that it suits them perfectly.
Website