FTSE 100 Falls As Labour Squeeze Leads To Expectations Of Rate Rise To Squash Inflation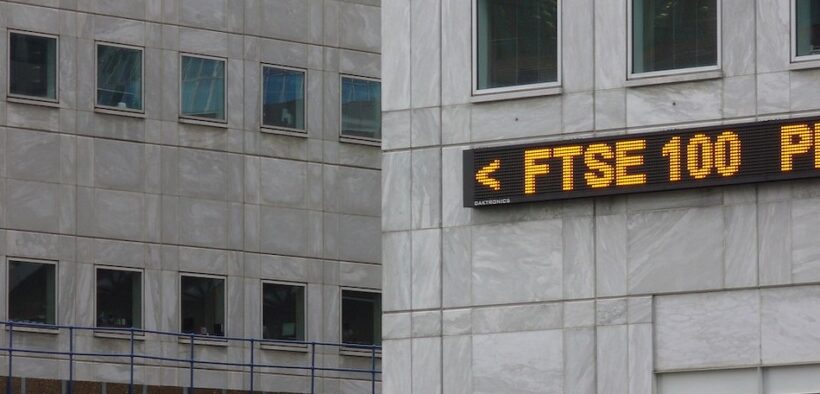 "The big squeeze on companies as higher costs take hold has again choked off gains for the FTSE 100, keeping the index down 0.5% by mid-morning. It's the expectation that the Bank of England will step in to try and squash down inflation by raising interest rates by the end of the year, that's weighing down stocks, given the financial markets have become so addicted to ultra-low rates and easy financing.
With vacancies hitting 1.1 million between July and September, the highest level since records began 20 years ago, it's putting even more pressure on many companies which are already struggling to cope with the tourniquet of higher energy costs and supply chain problems.
As the labour market tightens again, the fight for staff is increasing, with starting salaries rising at the fastest rate in 24 years.  Although it signifies that pandemic recovery is continuing and demand is back, businesses can no longer turn on the easy taps of labour from the European Union to ease labour shortages.
"With oil and gas exploration limited as the transition to renewables is stepped up, energy prices look set to stay elevated, with Brent crude rising above $84 a barrel earlier, a three year high."
Companies in sectors across the board have been dragged down today, from travel to mining and retail stocks with British Airways owner IAG the biggest faller in early trade, followed by Rio Tinto. The mining sector is also highly sensitive due to renewed jitters about contagion from a possible collapse of the huge Chinese property group Evergrande. The company looks set to miss payments on interest payments due yet again. It's feared the waves of repercussion risk pulling down a flotilla of smaller property companies. Although it's still likely Beijing will try and stop the crisis spreading to financial firms, with the expectation that more state owned companies could step in and buy parts of Evergrande, the situation is still likely to cause a further marked slowdown for China's property and construction sector, with a knock on effect on mining companies in particular. The additional concern is that a big slide in house prices will knock consumer confidence in China and if consumption dips, that might cause fresh ripples on financial markets."